The top story of 2022 was the return to the "new normal" after the COVID-19 pandemic turned the world upside down in early 2020. In-person instruction began in earnest in the fall 2022 semester followed by the lifting of the campus mask mandate on September 17 but COVID-19 has received enough attention. Here are, in no particular order, the UH Mānoa, Top 10 (non-COVID-19 related) UH News stories of 2022, followed by the yearʻs Hawaiian Words of the Week and Images of the Week, which were both launched in 2022: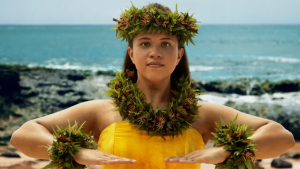 Face of Nike Indigenous collection is Kānaka ʻōiwi grad student
Piʻikea Kekīhenelehuawewehiikekauʻōnohi Lopes was selected to represent Nike's special edition collection that celebrates Indigenous communities through footwear and apparel offerings and honors various Indigenous cultures and traditions.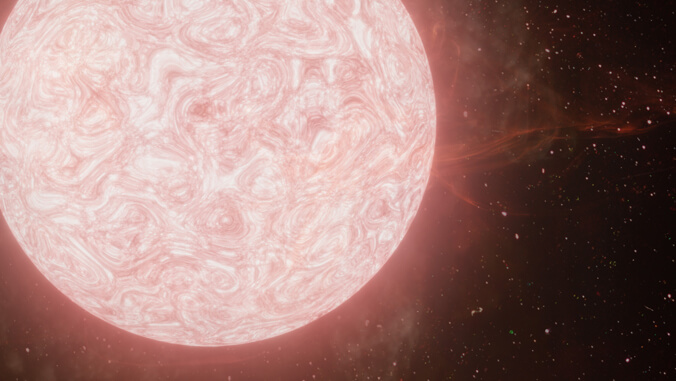 Explosion of supergiant star captured by UH telescope
Using a telescope on Haleakalā and another on Maunakea, astronomers, for the very first time, imaged the dramatic end to a red supergiant star's life as it was happening.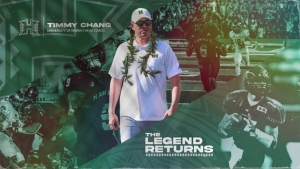 Former UH legend Timmy Chang named head coach
"I'm back. I'm home. In my heart, I've never left. Like I've always done, I'm ready to give my all for Hawaiʻi," Chang said.
Humpback whales may steer clear of Hawaiʻi due to climate change
Humpback whales are known to migrate toward tropical coastal waters, such as Hawaiʻi's, where they give birth to their calves.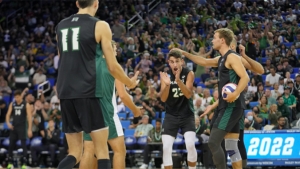 Rainbow Warriors defend NCAA title, sweep Long Beach State
The UH Rainbow Warrior volleyball team became the fifth consecutive team to repeat as NCAA champions.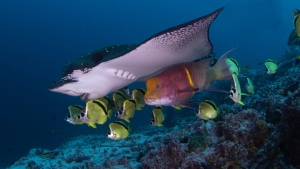 $50M gift aims to improve Hawaiʻi's ocean health
This gift will fund research and programs that document changing ocean conditions, explore solutions to support healthier ocean ecosystems, enhance coastal resilience from storms and sea-level rise, and tackle challenges to marine organisms ranging from the tiniest corals to the largest predators.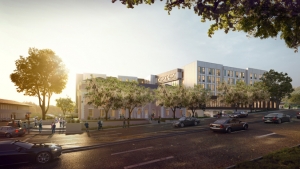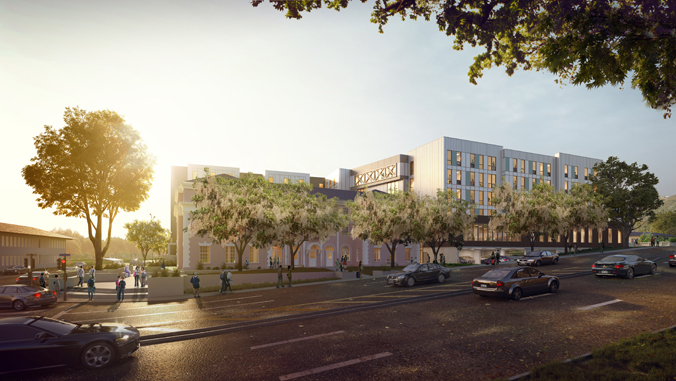 UH breaks ground on RISE entrepreneurship, student housing facility
Scheduled to be completed in 2023, the $70 million live-learn-work facility will have 7,263 square feet of multi-purpose co-working, meeting, lab and classroom space, as well as 374 student housing beds for undergraduate and graduate students from across the UH System.
UH Mānoa in top 1% in the world for academic, research excellence
The Aggregate Ranking of Top Universities combines three of the most influential global rankings to form its ranking.
UH leads $40M grant for climate-smart food production
The grant will assist Hawaiʻi farmers, ranchers and foresters in implementing sustainable, climate-smart practices and establishing stronger markets that live beyond the life of the grant for locally produced, healthy food and forest products.
$10M gift helps address Kauaʻi's physician shortage
This gift will fund the new Kauaʻi Medical Training Track, a multi-pronged program on Kauaʻi to help address the physician shortage and improve access to healthcare services.
UH Mānoa queer dance course among 1st in nation
A popular exploratory dance course combining artistry forms such as drag, runway, vogue and pageantry is gaining momentum.
2022 UH News Hawaiian Words of the Week and Images of the Week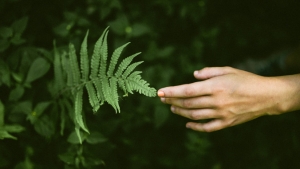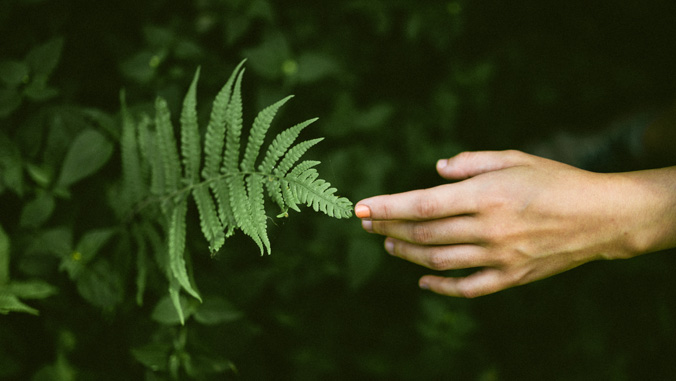 UH News Hawaiian Words of the Week 2022
Mahalo to the students, faculty and staff members who shared words that inspired them.