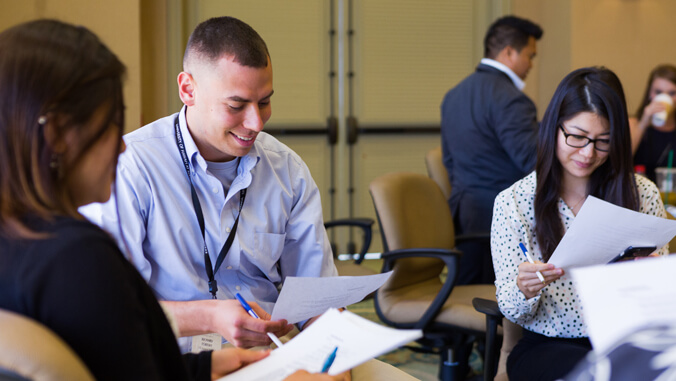 The University of Hawaiʻi at Mānoa's Shidler College of Business has been ranked as one of the top five online executive MBA programs for 2022 by Bankrate, a national consumer financial services company.
Bankrate said UH Mānoa offers the best online executive MBA for a customizable degree. It noted key benefits include financial assistance for Hawaiʻi residents, customizable electives and mentoring opportunities.
According to the Shidler college, its Distance Learning Executive MBA degree requires 48 graduate-credit hours, and is designed to be completed in 22 months. The course is introduced with an intensive resident module at the UH Mānoa campus with state-of-the-art, faculty-directed, distance education technology. The highly interactive program will engage students in their courses and provide business theory with practical applications. The program's format offers an immersive learning community with the flexibility of distance learning.
"For more than 40 years, our executive MBA program has produced many of Hawaiʻi's top leaders and business executives," said Shidler College of Business Dean Vance Roley. "In addition to offering a highly flexible class schedule, small cohort size, dynamic curriculum and world-class faculty, graduates emerge belonging to a vast network of alumni, creating invaluable business and personal connections."
PayScale lists the average salary for executive MBA graduates at $122,000, compared to about $90,000 for people with a general MBA degree.
The other schools recognized by Bankrate were California State University, San Bernardino; Washington State University; University of Nevada, Reno; and University of North Carolina, Wilmington.
For more information on UH Mānoa's Distance Learning Executive MBA program, visit Shidler college's website.