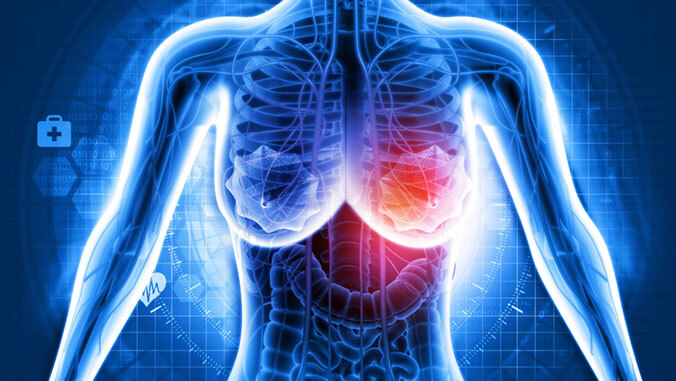 Native Hawaiian and Pacific Islander (NHPI) women diagnosed with breast cancer have higher rates of Inflammatory Breast Cancer (IBC), the most aggressive form of breast cancer compared to other racial/ethnic populations in Hawaiʻi. IBC is unresponsive to conventional breast cancer treatments due in part to an immunosuppressive tumor microenvironment (TME), the ecosystem that surrounds a tumor inside the body.
University of Hawaiʻi Cancer Center Director Naoto T. Ueno and Xiaoping Wang with The University of Texas MD Anderson Cancer Center led a study which found a method to reduce the inhibition of the TME on the immune checkpoint inhibitor (ICI), a type of cancer treatment that boosts the body's immune system to destroy cancer cells. The study was recently published in Science Advances.
According to researchers, surrounding of the tumor, TME, can make immunotherapy ineffective in killing cancer cells. The study shows that changing the TME by targeting the epidermal growth factor receptor (EGFR) using an anti-EGFR therapy can make the immunotherapy work better and diminish more cancer cells.
"Our group's exciting results examine how the surrounding cancer environment contributes to the tumor's aggressiveness. I am very excited to bring this type of research to Hawaiʻi so that we can help more people by understanding the disease," said Ueno, who began this research with Wang at The University of Texas MD Anderson Cancer Center. "It is not only about IBC, but understanding why breast cancer spreads and why it can be very aggressive."
Focus on NHPI patients
Ueno plans to study the therapeutic regimen identified from the study's findings and translate it to NHPI patients with IBC, which will improve treatment options and disease outcomes for these patients. This will be the first study to address the observed disparities in risk and disease outcome for NHPI women.
"It will provide insights to identify tailored therapeutic targets and TME components that are associated with survival and the treatment response among multiethnic IBC patients in Hawaiʻi," said Ueno.
Ueno most recently served as the executive director of the Inflammatory Breast Cancer Research Program at the University of Texas MD Anderson Cancer Center for 30 years. He created a comprehensive research program and clinic devoted to IBC, which, under his leadership, emerged as the world's largest and most renowned for rare breast cancer.