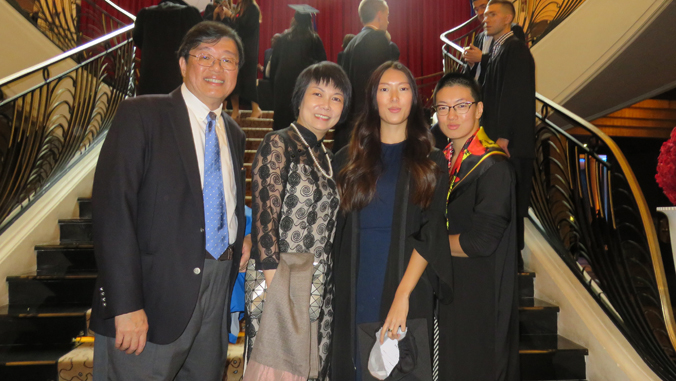 Being someone who truly understands the daunting role of being the first in a family to attend college, Sheila Kan Chuang, a University of Hawaiʻi at Mānoa Shidler College of Business alumna, has established the Kan-Chuang Hope Endowed Scholarship with a gift of $250,000 to support undergraduate students pursuing a degree at the Shidler college. The scholarship will help students who may be the first generation in their family to attend college.
"We're grateful for the incredible support we receive from our alumni across the globe. It's amazing to see our alumni attain international success in their careers after graduation, and Chuang is a shining example of this," Shidler Dean Vance Roley said. "We commend her commitment to the college, and generous support which allows deserving students to pursue their education goals."
Chuang was the first in her family to attend a university, and believes her education laid the foundation for her subsequent career endeavors and life journey.
"UH and Shidler college conjures up especially fond memories for me," Chuang said. "During my time in Hawaiʻi, I encountered a serious medical situation, and the kindness of the people is something I will always hold dear to my heart. It is both an honor and privilege to give back, I hope the scholarship will help others in similar situations to achieve their goals and pursue education."
Chuang graduated from Shidler college in 1976 with a degree in accounting and received her master's in business administration from the Ross School of Business at the University of Michigan. Over the course of her professional career, she has held various leadership roles with different affiliates of The ExxonMobil Corporation and retired in 2012 as the senior vice president of ExxonMobil China Petroleum and Petrochemical Corporation.
Chuang has also donated to the collective renovation of the Dean's Conference Room, completed in 2021 and sponsored by the Hong Kong Alumni Group.
For more information on how to support the Shidler College of Business, contact Kristi Bates, executive director of development at (808) 956-3597 or email Kristi.bates@uhfoundation.org.