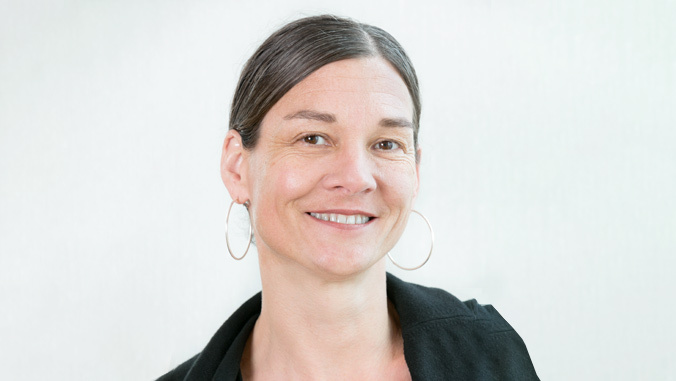 After holding two distinguished appointments University of Hawaiʻi at Mānoa Associate Professor Christina Gerhardt of the College of Arts, Languages and Letters returns to UH to build on them.
A study conducted in the 2018–19 academic year by the UH Office of Sustainability found that students were concerned about the environment, climate change and sustainability. Gerhardt is working to address this concern through the Environmental Humanities.
The environmental humanities initiative was a winner in the Provost's Strategic Investment Competition announced in February 2020. Together with colleagues Jaimey Hamilton Faris (Art) and Craig Santos Perez (English), Gerhardt co-designed the program's first course, IS 260: Introduction to Environmental Humanities, which will be offered this summer.
"UH Mānoa is already at the forefront of addressing climate change through initiatives such as the Institute for Sustainability and Resilience," Gerhardt said. "I am humbled and honored to have been awarded these two distinguished appointments. They offered an important opportunity to see how other institutions bring together faculty and students in the environmental humanities. I am delighted to build on these experiences."
Highlights of endowed professorship
Gerhardt was the Barron Visiting Professor of Environmental Humanities at Princeton University's High Meadows Environmental Institute (January 2021 to May 2022), a Short-Term Fellow at the Newberry Library (June 2022) and a Senior Fellow at the Rachel Carson Center at the Ludwig Maximilian University in Munich, Germany (October to December 2022).
During her time at Princeton, Gerhardt explored the structure of the High Meadows Environmental Institute, which bridges and connects disciplines in environmental engineering, natural sciences, social sciences, public policy and environmental humanities. Last summer, Princeton published an article about the environmental humanities, which highlighted Gerhardt's contributions.
Gerhardt also carried out a public humanities project, the High Water Line, which was featured in local media and on Princeton's website. Drawing on archival research, scientific studies and site specific scholarship, this civic engagement project consisted of a walking tour of Sayreville, New Jersey, a small town that was flooded by Hurricane Sandy in 2012 and where most residents accepted buyouts through New Jersey's Blue Acres program. Previously, Gerhardt carried out the High Water Line: Honolulu.
During this time, she also covered the annual United Nations climate negotiations in 2021 for Sierra Magazine and The Nation and in 2022 for The Nation. She was interviewed on numerous radio stations, including on NPR's 1A.
She was appointed Editor of ISLE: Interdisciplinary Studies in Literature and Environment, the international and interdisciplinary journal of the Association for the Study of Literature and Environment published quarterly by Oxford University Press.
At Princeton Professor Gerhardt also taught courses on the impacts of sea-level rise on island communities and on cities, combining the aforementioned fields and highlighting poetry of Pacific and Caribbean Islanders, in one course, and novels and creative nonfiction by U.S. writers in another course.
This teaching dovetails with the book Gerhardt completed while at Princeton, at the Newberry Library and at the Rachel Carson Center at the Ludwig Maximilian University. This book, Sea Change: An Atlas of Islands in a Rising Ocean, will be published by the University of California Press in May 2023. Sea Change is available for pre-order and was named one of the Best Science Books of 2023 by New Scientist.