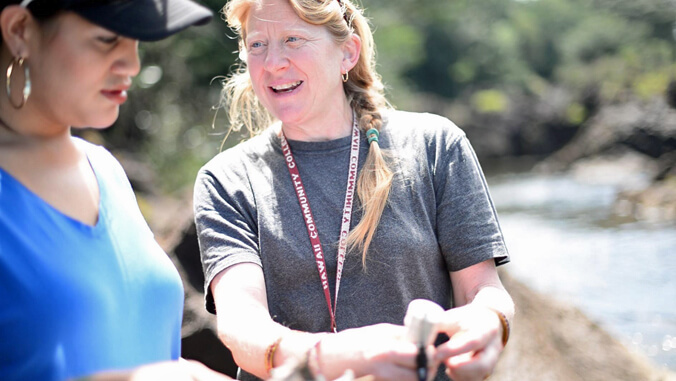 Hawaiʻi Community College was recognized as a Fulbright Program Top Producing Institution for the 2022–2023 academic year by the U.S. Department of State. Hawaiʻi CC is one of 12 community colleges nationwide to have a Fulbright U.S. Scholar.
"This achievement is a testament to your institution's deep commitment to international exchange and to building lasting connections between the people of the United States and the people of other countries," U.S. Secretary of State Antony Blinken wrote in a congratulatory letter to Hawaiʻi CC Chancellor Rachel Solemsaas. "I would like to thank your entire team for their hard work in promoting the Fulbright Program to your faculty and staff, and in particular Pamela Scheffler for their support of the Fulbright U.S. Scholar Program on your campus."
The Fulbright Program is the U.S. government's flagship international academic exchange program.
Scheffler, a science professor at Hawaiʻi CC who teaches in the Tropical Forest Ecosystem and Agroforestry Management Program, is currently in Indonesia studying native stingless bee (Trigona spp.) ecology with faculty at Udayama University.
This is the second time Scheffler has been selected as a Fulbright Scholar. She studied small farmer agroforestry systems in India in 2012.
"It is an honor for Hawaiʻi Community College to receive this recognition," said Solemsaas. "Hawaiʻi CC is fortunate to have high-quality faculty such as Dr. Pamela Scheffler who have a deep commitment to learning and are able to bring their global experiences into the classroom for the benefit of our students."