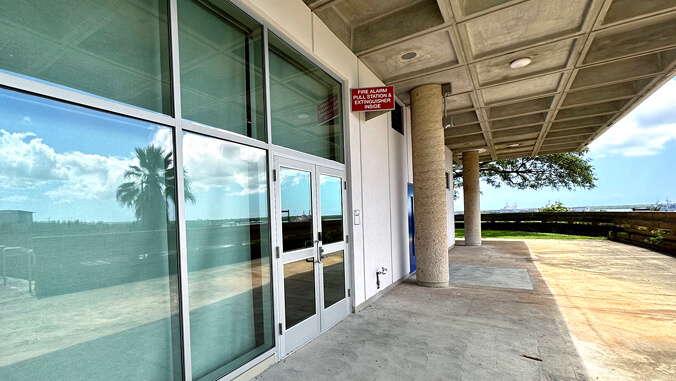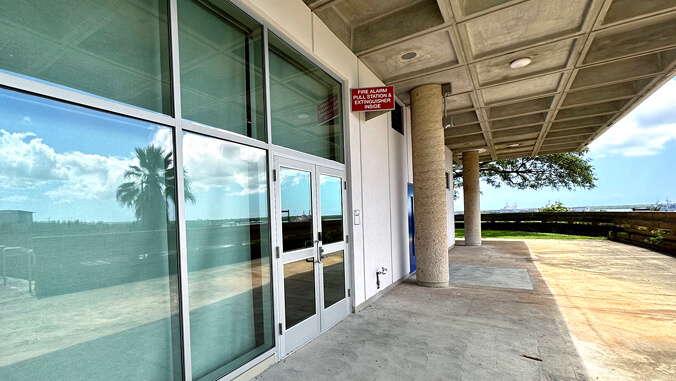 A new art gallery on the Leeward Community College campus will hold its grand opening on April 29.
Hōʻikeākea Gallery, whose name was inspired by a Hawaiian studies exhibit five years ago, will be a space dedicated to featuring artists from Hawaiʻi and around the world. The name Hōʻikeākea comes from the Hawaiian words hōʻike (to show/exhibit/reveal, cause to be seen), ike (to see/know/experience/understand) and ākea (broad, wide expanse, spacious).
"This gallery has been a longtime dream for many in our Leeward Community. Former Dean of Arts and Sciences Jim Goodman, as well as retired faculty Michael Harada worked tirelessly with Mark Lane (former vice chancellor) to get this initiative off the ground. We owe this to them!" said Reem Bassous, Hōʻikeākea Gallery coordinator.
Hōʻikeākea Gallery will engage the community and Leeward's student body in unique experiences with art. Situated in close proximity to Puʻuloa (Pearl Harbor), Hōʻikeākea acknowledges the responsibility of place, as it designs exhibitions that invite artists from beyond Hawaiʻi to have a dialogue with artists from within. The gallery's unique location establishes Hawaiʻi within a larger discourse on art, while encouraging critical thinking through aesthetic experiences that are cross-disciplinary and relevant to contemporary social narratives.
In addition to the gallery's broader programming, Hōʻikeākea Gallery will have an annual juried student show for local high schools, as well as a Leeward CC student show.
Leeward CC has long been the center for higher education in the arts for West and Central Oʻahu residents. The Leeward Theatre, open again after closure during the pandemic, will celebrate its 50th season in 2023, and the campus recently installed a student mural fronting the library to showcase the infusion of Indigenous culture into the art curriculum.
ʻAi

Pōhaku, Stone Eaters

The first exhibition at Hōʻikeākea Gallery, ʻAi Pōhaku, Stone Eaters, pays homage to Hawaiian artists and culture bearers, and offers audiences an opportunity to form meaningful connections to their diverse work while ensuring that their story-telling, through art, is sustained in their ancestral homelands and abroad.
The exhibition at Hōʻikeākea Gallery runs May 1–August 25 and will feature pieces by the following artists:
Nālamakūikapō Ahsing
Bernice Akamine
Kaili Chun
Herman

Piʻikea

Clark
Joy Lehuanani Enomoto
Solomon Robert Nui Enos
Noah Harders
Kapulani Landgraf
Nanea Lum
Charlton

Kūpaʻa

Hee
Ipō and Kūnani Nihipali
Tiare Ribeaux
Abigail Romanchak

Maikaʻi

Tubbs
This will be the fifth in a series of six exhibitions to open across UH campuses on Oʻahu. According to ʻAi Pōhaku co-curators Drew Kahuʻāina Broderick, Noelle M.K.Y. Kahanu and Josh Tengan, this is a significant showing and cause for celebration, and they say it is the first large-scale exhibition of Kānaka ʻŌiwi (Native Hawaiian) art within the UH System in 20 years.
More details about the gallery and the grand opening can be found at www.leeward.hawaii.edu/the-arts#hoikeakea. Early access will be available by invitation only 5–6 p.m., and the public is welcome 6–8 p.m.