More than 120 University of Hawaiʻi at Mānoa and UH Hilo researchers have been recognized among the world's top scientists in multiple fields, including Earth science, ecology and evolution, environmental science, chemistry and more, according to the 2023 best university rankings by Research.com.
UH Mānoa as a whole ranked in the nation's top 30 in three subjects (Earth science No. 11, environmental sciences No. 21 and ecology and evolution No. 30), while several researchers ranked in the nation's top 100 in their respective fields: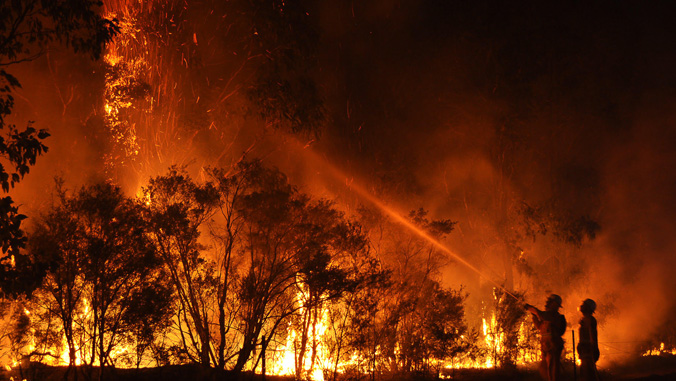 Bin Wang: environmental sciences, No. 5 U.S., No. 11 world
David M. Karl: environmental sciences, No. 13 U.S., No. 22 world
Klaus Keil: Earth science, No. 88 U.S., No. 152 world
Stephen L. Vargo: business and management, No. 100 U.S., No. 184 world
The rankings by Research.com were compiled based on citations, publications and the Discipline H-index (D-index), which is a measure that reflects the number of influential documents authored by scientists and only includes publications and citation metrics for an examined discipline. Note: not all subjects are ranked every year.
Business and management
UH Mānoa: No. 109 U.S., No. 282 world
Stephen L. Vargo: No. 100 U.S., No. 184 world, D-index 68, citations 72,667, publications 144
Efraim Turban: No. 352 U.S., No. 748 world, D-index 44, citations 31,841, publications 122
Chemistry
UH Mānoa: No. 91 U.S., No. 410 world
Richard E. Moore: No. 665 U.S., No. 1,683 world, D-index 84, citations 20,434, publications 239
Ralf I. Kaiser: No. 1,331 U.S., No. 3,817 world, D-index 69, citations 15,161, publications 520
Michael Jerry Antal: No. 1,575 U.S., No. 4,678 world, D-index 65, citations 20,329, publications 121
Paul J. Scheuer: No. 1,714 U.S., No. 5,235 world, D-index 64, citations 10,701, publications 181
Craig M. Jensen: No. 1,837 U.S., No. 5,664 world, D-index 62, citations 13,815, publications 159
Shiv K. Sharma: No. 1,881 U.S., No. 5,844 world, D-index 62, citations 10,279, publications 264
George S. Hammond: No. 1,995 U.S., No. 6,266 world, D-index 60, citations 17,149, publications 309
Karl Seff: No. 2,082 U.S., No. 6,649 world, D-index 60, citations 8,777, publications 281
Gregory M. L. Patterson: No. 3,095 U.S., No. 11,117 world, D-index 49, citations 7,723, publications 91
Marcus A. Tius: No. 3,299 U.S., No. 12,049 world, D-index 47, citations 6,385, publications 177
UH Hilo: No. 192 U.S., No. 1,056 world
Matthew S. Platz: No. 2,033 U.S., No. 6,459 world, D-index 60, citations 11,253, publications 348
Computer science
UH Mānoa: No. 101 U.S., No. 374 world
Rick Kazman: No. 1,092 U.S., No. 2,022 world, D-index 60, citations 25,930, publications 281
Henri Casanova: No. 1,720 U.S., No. 3,331 world, D-index 52, citations 12,351, publications 194
Daniel D. Suthers: No. 2,178 U.S., No. 4,324 world, D-index 46, citations 12,926, publications 213
Jason Leigh: No. 2,710 U.S., No. 5,562 world, D-index 41, citations 6,395, publications 232
Earth science
UH Mānoa: No. 11 U.S., No. 18 world
Klaus Keil: No. 88 U.S., No. 152 world, D-index 89, citations 25,821, publications 587
Fred T. Mackenzie: No. 140 U.S., No. 246 world, D-index 82, citations 26,268, publications 260
Fei-Fei Jin: No. 240 U.S., No. 436 world, D-index 74, citations 26,007, publications 217
Alexander N. Krot: No. 316 U.S., No. 591 world, D-index 70, citations 15,558, publications 317
Bruce F. Houghton: No. 331 U.S., No. 625 world, D-index 69, citations 16,077, publications 284
Michael O. Garcia: No. 362 U.S., No. 693 world, D-index 68, citations 11,381, publications 211
George P. L. Walker: No. 367 U.S., No. 705 world, D-index 67, citations 16,187, publications 114
Christopher L. Sabine: No. 378 U.S., No. 740 world, D-index 66, citations 37,975, publications 219
Paul G. Lucey: No. 390 U.S., No. 772 world, D-index 66, citations 14,551, publications 480
Bo Qiu: No. 391 U.S., No. 775 world, D-index 66, citations 14,363, publications 233
John J. Mahoney: No. 483 U.S., No. 960 world, D-index 63, citations 14,225, publications 157
Julian P. McCreary: No. 573 U.S., No. 1,167 world, D-index 60, citations 15,627, publications 137
Richard E. Zeebe: No. 678 U.S., No. 1,430 world, D-index 57, citations 18,183, publications 178
Christopher I. Measures: No. 692 U.S., No. 1,458 world, D-index 57, citations 11,912, publications 140
Gregory F. Moore: No. 708 U.S., No. 1,505 world, D-index 57, citations 9,271, publications 292
Gary R. Huss: No. 828 U.S., No. 1,783 world, D-index 54, citations 8,029, publications 227
Brian Taylor: No. 880 U.S., No. 1,933 world, D-index 52, citations 10,778, publications 159
Roger Lukas: No. 914 U.S., No. 2,009 world, D-index 51, citations 11,909, publications 138
Peter J. Mouginis-Mark: No. 949 U.S., No. 2,099 world, D-index 51, citations 5,977, publications 215
John M. Sinton: No. 1,034 U.S., No. 2,338 world, D-index 48, citations 8,520, publications 138
G. Jeffrey Taylor: No. 1,044 U.S., No. 2,354 world, D-index 48, citations 7,834, publications 125
Thomas W. Giambelluca: No. 1,059 U.S., No. 2,379 world, D-index 48, citations 7,032, publications 174
Mike Fuller: No. 1,074 U.S., No. 2,418 world, D-index 47, citations 10,585, publications 189
Michael J. Mottl: No. 1,084 U.S., No. 2,439 world, D-index 47, citations 8,740, publications 114
Klaus Wyrtki: No. 1,257 U.S., No. 2,916 world, D-index 43, citations 13,155, publications 88
Yuan-Hui Li: No. 1,422 U.S., No. 3,322 world, D-index 41, citations 6,549, publications 68
Patricia Fryer: No. 1,492 U.S., No. 3,521 world, D-index 40, citations 6,306, publications 139
Charles H. Fletcher: No. 1,575 U.S., No. 3,812 world, D-index 39, citations 4,990, publications 144
Niklas Schneider: No. 1,590 U.S., No. 3,850 world, D-index 38, citations 8,535, publications 109
Richard Hey: No. 1,618 U.S., No. 3,917 world, D-index 38, citations 6,141, publications 108
Kelvin J. Richards: No. 1,635 U.S., No. 3,974 world, D-index 38, citations 5,360, publications 110
Paul Wessel: No. 1,646 U.S., No. 4,030 world, D-index 37, citations 30,255, publications 109
Ross A. Sutherland: No. 1,761 U.S., No. 4,342 world, D-index 36, citations 6,653, publications 78
Kazuhide Nagashima: No. 1,914 U.S., No. 4,822 world, D-index 35, citations 4,569, publications 176
Eric Hellebrand: No. 1,979 U.S., No. 5,005 world, D-index 34, citations 5,446, publications 123
Eric Firing: No. 1,996 U.S., No. 5,058 world, D-index 34, citations 4,963, publications 66
Fernando Martinez: No. 2,010 U.S., No. 5,118 world, D-index 34, citations 4,552, publications 121
Garrett Ito: No. 2,020 U.S., No. 5158 world, D-index 34, citations 4,189, publications 117
Scott K. Rowland: No. 2,086 U.S., No. 5,365 world, D-index 33, citations 4,605, publications 115
B. Ray Hawke: No. 2,148 U.S., No. 5,623 world, D-index 32, citations 4,900, publications 84
Kenneth H. Rubin: No. 2,272 U.S., No. 6,096 world, D-index 31, citations 3,471, publications 136
George H. Sutton: No. 2,320 U.S., No. 6,272 world, D-index 30, citations 3,470, publications 107
Ecology and evolution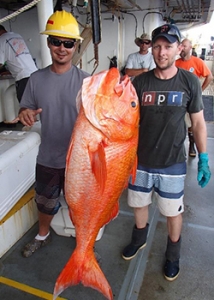 UH Mānoa: No. 30 U.S., No. 72 world
Brian W. Bowen: No. 148 U.S., No. 363 world, D-index 82, citations 23,139, publications 184
Craig R. Smith: No. 156 U.S., No. 390 world, D-index 81, citations 18,328, publications 250
Robert J. Toonen: No. 443 U.S., No. 1,152 world, D-index 63, citations 14,956, publications 234
Ruth D. Gates: No. 444 U.S., No. 1,153 world, D-index 63, citations 14,789, publications 179
Alan M. Friedlander: No. 630 U.S., No. 1,637 world, D-index 57, citations 12,974, publications 198
Michael G. Hadfield: No. 642 U.S., No. 1,660 world, D-index 57, citations 10,191, publications 134
Kim N. Holland: No. 896 U.S., No. 2,408 world, D-index 49, citations 8,692, publications 103
Curtis C. Daehler: No. 1,030 U.S., No. 2,710 world, D-index 46, citations 9,472, publications 122
Les Watling: No. 1,111 U.S., No. 2,981 world, D-index 44, citations 8,467, publications 139
Jeffrey Drazen: No. 1,176 U.S., No. 3,188 world, D-index 43, citations 5,964, publications 155
Paul L. Jokiel: No. 1,254 U.S., No. 3,397 world, D-index 41, citations 8,908, publications 91
Dieter Mueller-Dombois: No. 1,435 U.S., No. 3,947 world, D-index 38, citations 21,888, publications 114
Camilo Mora: No. 1,437 U.S., No. 3,953 world, D-index 38, citations 13,227, publications 79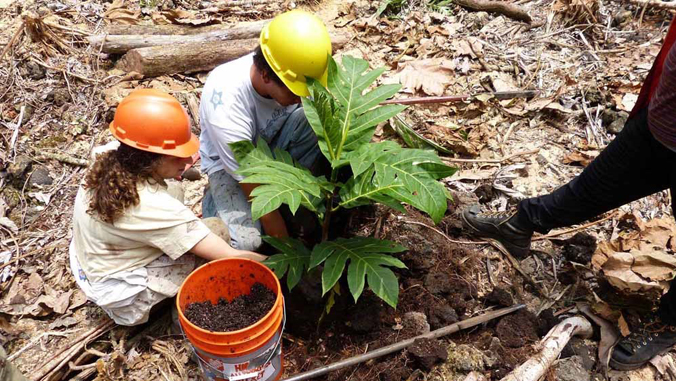 Robert H. Cowie: No. 1,456 U.S., No. 4,021 world, D-index 38, citations 7,594, publications 115
Joshua S. Madin: No. 1,637 U.S., No. 4,562 world, D-index 36, citations 5,134, publications 107
Robert H. Richmond: No. 1,878 U.S., No. 5,261 world, D-index 33, citations 5,428, publications 69
UH Hilo: No. 200 U.S., No. 668 world
Rebecca Ostertag: No. 1,684 U.S., No. 4,678 world, D-index 35, citations 7,754, publications 81
Economics and finance
UH Mānoa: No. 104 U.S., No. 267 world
Inessa Love: No. 1,210 U.S., No. 2,021 world, D-index 32, citations 16,225, publications 89
S. Ghon Rhee: No. 1,299 U.S., No. 2,196 world, D-index 31, citations 5,353, publications 131
Electronics and electrical engineering
UH Mānoa: No. 149 U.S., No. 704 world
Aleksandar Kavcic: No. 1,638 U.S., No. 4,392 world, D-index 32, citations 4,884, publications 116
Engineering and technology
UH Mānoa: No. 126 U.S., No. 639 world
Wai-Fah Chen: No. 764 U.S., No. 1,977 world, D-index 50, citations 19,502, publications 225
Whitlow W.L. Au: No. 980 U.S., No. 2,646 world, D-index 45, citations 7,602, publications 305
Matthieu Dubarry: No. 1,756 U.S., No. 5,611 world, D-index 34, citations 6,270, publications 124
Environmental sciences
UH Mānoa: No. 21 U.S., No. 46 world
Bin Wang: No. 5 U.S., No. 11 world, D-index 142, citations 83,583, publications 1,600
David M. Karl: No. 13 U.S., No. 22 world, D-index 130, citations 61,041, publications 512
Tim Li: No. 220 U.S., No. 453 world, D-index 79, citations 20,351, publications 390
Antony D. Clarke: No. 222 U.S., No. 457 world, D-index 79, citations 18,835, publications 247
Henry F. Diaz: No. 301 U.S., No. 623 world, D-index 73, citations 22,989, publications 223
Barry J. Huebert: No. 318 U.S., No. 677 world, D-index 72, citations 15,925, publications 156
Brian N. Popp: No. 345 U.S., No. 726 world, D-index 71, citations 15,544, publications 205
Robert R. Bidigare: No. 363 U.S., No. 764 world, D-index 70, citations 17,476, publications 146
Yuqing Wang: No. 451 U.S., No. 968 world, D-index 66, citations 13,324, publications 215
Stephen V. Smith: No. 842 U.S., No. 1,873 world, D-index 55, citations 12,011, publications 121
Kevin Hamilton: No. 934 U.S., No. 2,100 world, D-index 53, citations 10,015, publications 168
Samir Kumar Khanal: No. 1,070 U.S., No. 2,414 world, D-index 50, citations 10,490, publications 152
Mohammad Valipour: No. 1,294 U.S., No. 2,988 world, D-index 46, citations 6,449, publications 73
Steven M. Stanley: No. 1,308 U.S., No. 3,016 world, D-index 45, citations 13,558, publications 76
Kwok Fai Cheung: No. 1,678 U.S., No. 4,075 world, D-index 40, citations 6,384, publications 146
Steven G. Howell: No. 1,737 U.S., No. 4,259 world, D-index 39, citations 7,285, publications 107
Qi Chen: No. 2,382 U.S., No. 6,080 world, D-index 34, citations 5,972, publications 84
Vladimir N. Kapustin: No. 2,398 U.S., No. 6,152 world, D-index 34, citations 5,275, publications 67
Bruce M. Howe: No. 2,522 U.S., No. 6,549 world, D-index 33, citations 5,245, publications 197
Pao-Shin Chu: No. 2,779 U.S., No. 7,242 world, D-index 32, citations 4,116, publications 93
Margaret A. McManus: No. 2,796 U.S., No. 7,297 world, D-index 32, citations 3,885, publications 93
Milton Garces: No. 2,952 U.S., No. 7,736 world, D-index 31, citations 3,895, publications 104
UH Hilo: No. 177 U.S., No. 768 world
Shihwu Sung: No. 2,081 U.S., No. 5,218 world, D-index 36, citations 7,048, publications 79
Materials science
UH Mānoa: No. 194 U.S., No. 1,056 world
Murli H. Manghnani: No. 2,502 U.S., No. 9,755 world, D-index 41, citations 6,931, publications 204
Microbiology
UH Mānoa: No. 94 U.S., No. 329 world
Edward G. Ruby: No. 627 U.S., No. 1,422 world, D-index 67, citations 14,702, publications 136
Richard Yanagihara: No. 1,016 U.S., No. 2,488 world, D-index 57, citations 8,656, publications 164
Plant science and agronomy
UH Mānoa: No. 66 U.S., No. 360 world
Alan Teramura: No. 252 U.S., No. 924 world, D-index 51, citations 10,817, publications 65
Robert E. Paull: No. 343 U.S., No. 1,276 world, D-index 44, citations 8,759, publications 161
Psychology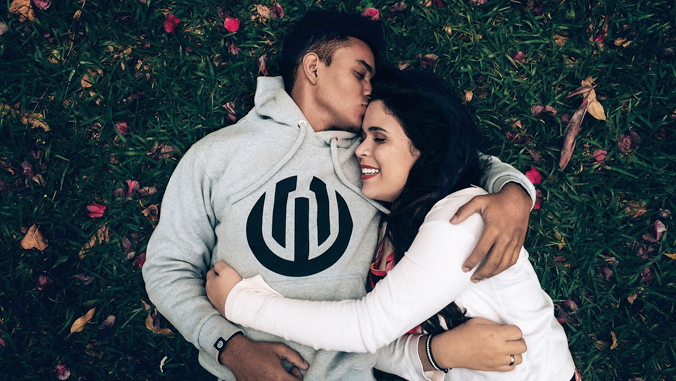 UH Mānoa: No. 117 U.S., No. 264 world
Robert J. Blanchard: No. 336 U.S., No. 526 world, D-index 95, citations 29,010, publications 245
Thomas Ashby Wills: No. 646 U.S., No. 1,011 world, D-index 80, citations 20,847, publications 147
D. Caroline Blanchard: No. 760 U.S., No. 1,221 world, D-index 76, citations 16,903, publications 189
Elaine Hatfield: No. 2,476 U.S., No. 4,294 world, D-index 47, citations 14,067, publications 121
Janet D. Latner: No. 2,495 U.S., No. 4,336 world, D-index 47, citations 10,519, publications 124
M.E. Bitterman: No. 2,782 U.S., No. 4,872 world, D-index 44, citations 7,331, publications 163
Ronald C. Johnson: No. 3,692 U.S., No. 6,610 world, D-index 37, citations 4,516, publications 125
Akihiko Masuda: No. 3,702 U.S., No. 6,628 world, D-index 36, citations 14,289, publications 112
Anthony J. Marsella: No. 3,793 U.S., No. 6,775 world, D-index 36, citations 6,481, publications 95
Paul Pedersen: No. 3,901 U.S., No. 6,988 world, D-index 35, citations 8,809, publications 104
UH Hilo: No. 280 U.S., No. 743 world
Bryan S.K. Kim: No. 4,076 U.S., No. 7,317 world, D-index 34, citations 8,297, publications 80