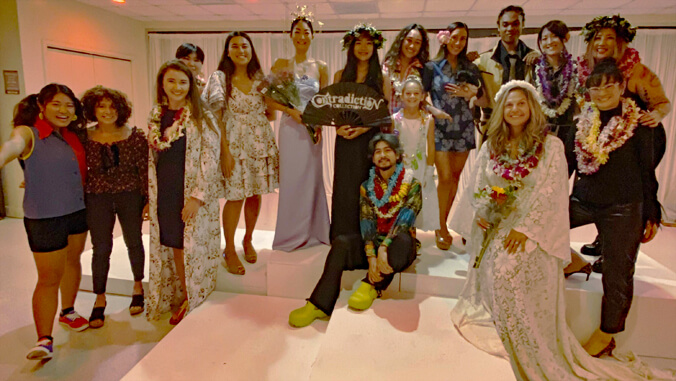 From lacey wedding attire to a motorcycle inspired line, Honolulu Community College fashion technology students showcased their work with flair in May through the annual student designer fashion show video presentation. Fashion Technology program faculty, Elsie Casamina-Fernandez and Reise Kochi, along with the Fashion Society Club, held four screenings over two days on Honolulu CC's campus.
The video featured collections from seven senior fashion designers: Naleo Faurot, Megumi Kanai, Carol Nguyen, Blossom Ramones, Brianna Roepke, Liliani Stanco and Ashley Tashiro.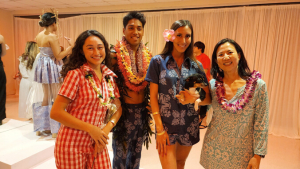 All of the designers presented, along with a model wearing their creations, at well-attended screenings, which included a silent auction, swag bags and beautiful lighting and decorations.
"Each collection is so special and pays tribute to the personalities of each of our students," said Casamina-Fernandez, a Honolulu CC fashion technology instructor. "It was really exciting to see the student's hard work be showcased and for the great community support that they received."
This year's theme was "Captured," alluding to video's ability to focus in on details that may be missed during a live fashion show.
Get more information about the Fashion Technology program.