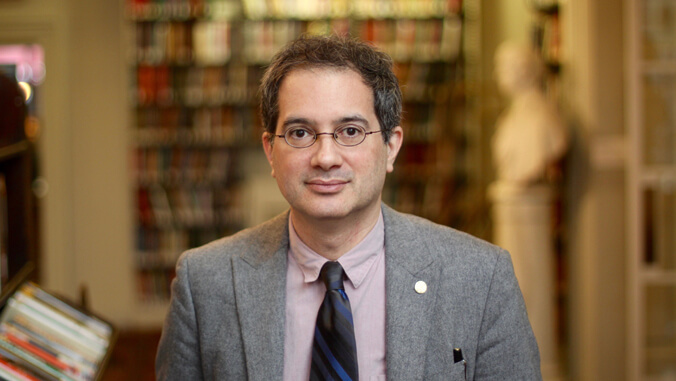 Associate Professor Andrew Wertheimer in the University of Hawaiʻi at Mānoa's Library and Information Science Program is the inaugural winner of the Distinguished Service in Library History Award from the American Library Association Library History Round Table.
For the past three decades, Wertheimer has advanced research that explores transnational aspects of Asian American library history, and built bridges with scholars and practitioners in the Asia-Pacific region. He also served as chair of the Library History Round Table and served on the editorial boards of Libraries: Culture, History, and Society, as well as Library History and Library Quarterly.
Wertheimer co-edited Library History Research in America 25 years ago at the Library History Round Table's semi-centennial. He is currently involved in an oral history project on North American library historians.
"I'm grateful for the award as a recognition of my exploring some less traveled paths in the history of libraries, such as Japanese American readers who were incarcerated during World War II," Wertheimer said. "People often like simple straightforward success stories, like a library's centennial, but I'm fascinated by unique contexts that help us ask deeper questions about the meaning of libraries, reading, censorship, as a more human drama with a political and social lens. These stories take longer to research, but are more satisfying. They also inform my teaching here at UH Mānoa. In receiving this award, however, I'm really humbled too since so many people have mentored me over the years. I hope to keep passing on that gift."
According to the Library History Round Table, Wertheimer's nomination and support letters emphasized the many years he has devoted to library history, including his notable service within the organization.
The Library and Information Science Program is housed in UH Mānoa's School of Communication and Information in the College of Social Sciences.