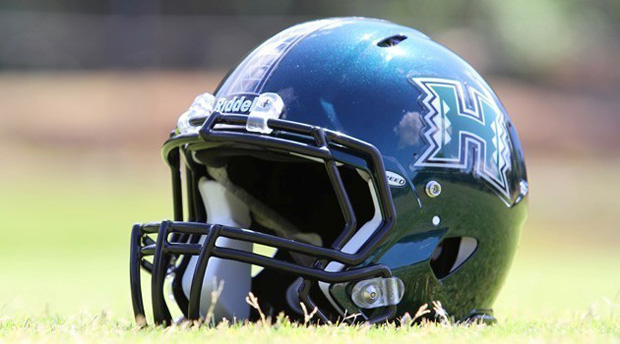 Updated August 9, 2023
Statement from the Mountain West on conference alignment:
"Monday night, the Mountain West Board of Directors, comprised of our 12 Presidents, met to reaffirm our collective commitment to the Conference and its future. With the recent changes in membership composition in several conferences, the Mountain West is exploring all opportunities to strengthen the league, including through the addition of new member schools. Board of Directors Chair President Garnett Stokes of the University of New Mexico and Commissioner Gloria Nevarez will be the voice of the Conference and will lead the ongoing explorations of possibilities before presenting any to the Board. We are strong in who we are and proud of the exceptional experience we provide the student-athletes of the Mountain West Conference."
August 5, 2023
Statement by UH President David Lassner:
"The once-mighty Pac-12, a conference many Hawaiʻi fans followed, is now down to four members as of the 2024–25 academic year.
For the last several years and today, UH has stood and stands firmly with our partners in very stable conferences. This is completely unlike the prevailing conditions that resulted in prior realignments in both 1999 and 2010, when UH was caught on the outside of leadership of a WAC conference under significant stresses.
UH now competes in football in the Mountain West, the best of the informal "Group of 5" within the FBS (highest level) football conferences. After a dalliance by our colleagues at San Diego State University with the Pac-12 in June, our membership remains consistent and strong. And in the current situation, no departures appear imminent.
The boards of athletic conferences are the presidents or chancellors of the member institutions. As the longest serving member of the Mountain West board, it is clear to me that the stresses we have experienced over the past years have brought our leadership and our membership closer together than ever before.
I can have no specific comment on the directions that will be taken by the remaining members of what is now the "Pac-4." Those institutions face difficult options and decisions. And any acceptance into our conference would require the support of the Mountain West board, not just UH. My board colleagues and I are in regular communication with our highly capable Conference Commissioner and are excited about the opportunities ahead."
—UH President David Lassner