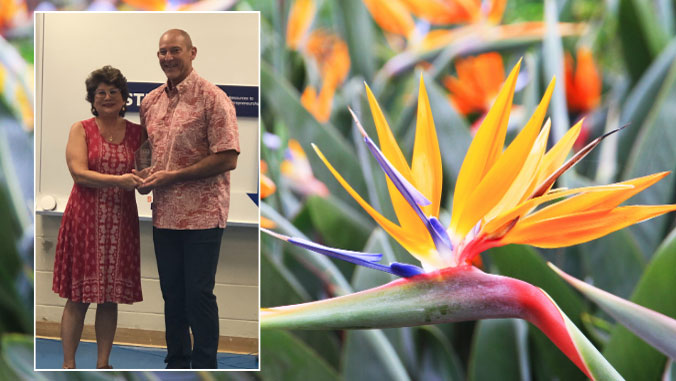 Kauaʻi Community College Associate Professor Dirk Soma has been named the 2023 U.S. Small Business Association Veteran Small Business Champion for the Hawaiʻi district.
A graduate of Kamehameha Schools, Soma has spent many years engaging the community in both the private and public sectors. He was instrumental in bringing the first Start-up Training Resources to Inspire Veteran Entrepreneurs (STRIVE) Program to Kauaʻi CC, and served as lead instructor.
The nine-week program is open to veterans, their spouses and dependants and those with one year left of active duty. Each participant is able to pitch their concepts to a panel of judges for a chance to secure seed funding to further develop their businesses.
Kauaʻi CC was also one of only five community colleges across the nation to be admitted into the STRIVE Program by the D'Aniello Institute for Veterans and Military Families at Syracuse University. Those completing the STRIVE Program are considered Syracuse alumni and are eligible to receive all of the alumni benefits.
"I am honored to be recognized for this award, but it is through the efforts of many, like Alicia Sams, Kauaʻi CC student veteran counselor, the Kauaʻi Veterans Council and Kauaʻi industry members that allows us to serve those in our community who have given so much of themselves," Soma said.