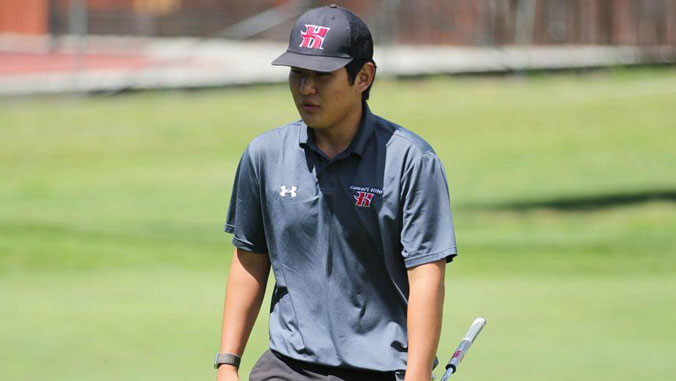 University of Hawaiʻi at Hilo golf player Junsu Im finished in a four-way tie for third place and the Vulcans team took seventh-place at the Saint Martin's University Bishop Invitational at The Home Course in Dupont, Washington.
The 2022–23 PacWest Conference Co-Champion and Freshman of the Year got his sophomore campaign off to a good start, finishing round 1 tied atop the leaderboard at 4-under before ultimately ending the 54-hole tournament at 5-under-par. Im tallied seven of his 14 total birdies in the first round.
The Vulcans lineup featured three newcomers with Dysen Park, Dylan Bercan and Jacob Torres, in addition to returning fifth-year senior Nicholas Gomez.
Sophomore Jordan Sato competed as an individual.
The Vulcans will compete in Washington in the Western Washington University Invitational on September 25–26.
For more visit HiloAthletics.com.