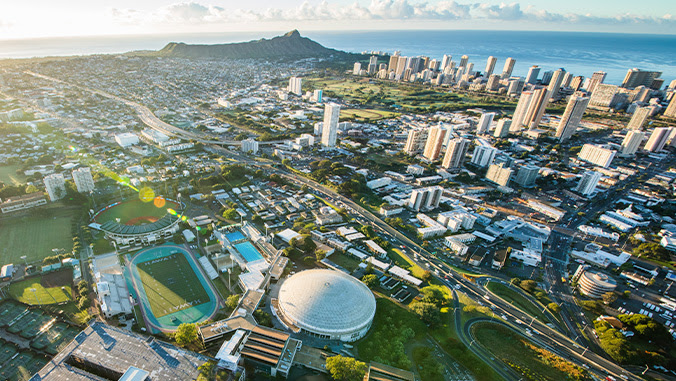 As a leading ocean science institution, the University of Hawaiʻi at Mānoa has forged a new partnership with Propeller Ventures, a Boston-based investment fund, to build on initiatives to accelerate climate solutions. UH Mānoa joins three other institutions involved—Oregon State University, University of California San Diego and University of Rhode Island.
"Addressing the impacts of climate change on communities in Hawaiʻi and across the Pacific Islands is a key strategic priority," said UH Mānoa Provost Michael Bruno. "We have invested heavily in initiatives to inspire and enable faculty and student-led programs in innovation and entrepreneurship, and we offer these capacities, working with Propeller toward our common endeavor to catalyze climate solutions."
This effort will further expand efforts to identify commercializable opportunities across institutions, all of which are working at the frontier of ocean science innovation.
"I'm energized to work with my colleagues at the leading ocean science institutions to expedite solutions at such a vital moment for our planet," said Propeller Partner and Chief Scientist Julie Pullen.
Propeller invests in ocean-climate solutions that stem from research and development in the marine sciences and adjacent areas. Portfolio themes include carbon removal and monitoring, ocean-based renewable energy, maritime transport decarbonization, biotechnology, marine life conservation and other climate change mitigation and adaptation opportunities.
In this effort, ocean science partner institutions are also channeling resources to cultivate diversity and equity in research and entrepreneurialism in ocean science.