Board of Regents Policy 1.207
Board of Regents Policy 1.207
Title
University Logo
Header
Regents Policy Chapter 1, General Provisions
Regents Policy
RP 1.207
, University Logo
Effective Date: Oct. 18, 2002
Prior Dates Amended: Feb. 19, 1970; Oct. 31, 2014 (recodified)
Review Date: August 2017
I. Purpose
To set forth policy on the university's logo and establish its proper use.
II. Definitions
No policy specific or unique definitions apply.
III. Board of Regents Policy
A. The university logo or trademark, as approved by the board, is located at the end of this chapter and shall be the logo or trademark of the university. Provisions for the use and licensing of the university logo, or any other logo pertaining to a particular campus, shall be as stipulated in RP 1.206 above.
University Logo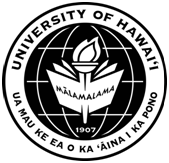 IV. Delegation of Authority
See RP 1.206.
V. Contact Information
VI. References
VII. Exhibits and Appendices
No Exhibits and Appendices found
Approved
Approved as to Form:
Cynthia Quinn
Executive Administrator and Secretary of the Board of Regents
Topics
No Topics found.