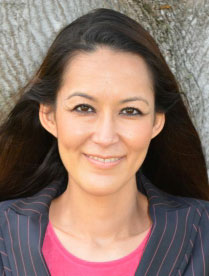 Brigitte Yoshino
Brigitte Yoshino was born and raised in Honolulu, Hawai'i. After graduating from Punahou School, Brigitte attended the Wharton School of Business at University of Pennsylvania where she earned her Bachelor of Science degree in Economics with a concentration in Finance.
She worked for large national financial institutions and has also done operations and strategic management consulting.
Brigitte spends much of her free time volunteering for numerous nonprofit organizations including those with educational and environmental programs.