About the Candidate Advisory Council
The Regents Candidate Advisory Council of the University of Hawaiʻi identifies candidates for the university system's governing Board of Regents. The council presents pools of qualified candidates to the governor of Hawaiʻi from which candidates are nominated and, with the consent of the state senate, appointed by the governor.
The advisory council was created by Act 56, 2007 Hawaiʻi Legislature, in conformity with the amendment to Article X, Section 6 of the Hawaiʻi State Constitution ratified by the voters on Nov. 7, 2006. The council is tied to the University of Hawaiʻi for administrative purposes. In 2013, Act 72 was passed to further define the candidate advisory council.
Eight members, including one ex officio, comprise the advisory council. They establish the criteria for qualifying, screening and forwarding candidates for membership on the UH Board of Regents. The council advertises pending vacancies and solicits and accepts applications from potential candidates.
Members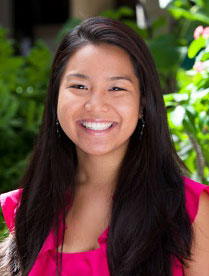 Sommerset Wong
Sommerset Wong is a Community and Government Relations Specialist at Kamehameha Schools. Prior to joining Kamehameha, she practiced commercial litigation at Damon Key Leong Kupchak Hastert. She graduated magna cum laude from the William S. Richardson School of Law where she was Executive Editor of the University of Hawaii Law Review, a Criminal Justice Teaching Assistant and Law School Visit Coordinator.
Sommerset was born and raised in Kaneohe, Hawaii and is a graduate of Kamehameha Schools, Kapalama campus. Sommerset earned her bachelor's degree, magna cum laude, in Psychology, with a minor in Criminal Justice, from The George Washington University.
Select a committee member to learn more about that individual.

Brigitte Yoshino
Chair
Senate President Appointee
Term ends 6/30/21
Sommerset Wong
Vice-Chair
Term ends 12/3/18

Lance Wilhelm
Secretary
Term ends 12/1/18

Amy Hennessey
Governor Appointee
Term ends 12/3/18
Dale Nishikawa
Governor Appointee
Term ends 12/3/18

Blair Odo
Governor Appointee
Term ends 12/3/18

Tom Ramsey
House Speaker Appointee
Term ends 6/30/21

Capsun Poe
Member, Emeritus Regents Assn. Appointee
Term ends 10/31/18