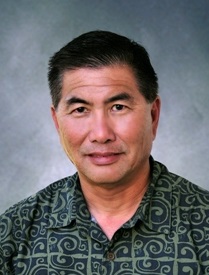 Alvin Katahara
Alvin Katahara is the Chief Marketing Officer and Director of Advancement for Saint Louis School. Since December 2014, Katahara has been directing efforts to raise funds and leading the charge for the school's communications, public relations and marketing efforts. His focus is on developing relationships with potential donors and engaging with alumni to keep them connected with their alma mater through improved communications.
Prior to Saint Louis, Katahara served as executive director of the UH Alumni Association, associate vice president of alumni relations for the UH Foundation. At the University of Hawaii he also served as Director of Annual Giving for Ahahui Koa Anuenue and Executive Director of the Na Koa Football Club, the fundraising arm for UH football.
He served 18 years at The Honolulu Advertiser as its director of marketing and new business development. Katahara also has worked for The Hawaii Visitors Bureau and SMS Reseach. Katahara currently serves on the Hawaii Bowl Executive Committee and the Honolulu Police Community Foundation. He holds business degrees in bothmarketing and management from the UH-Manoa.