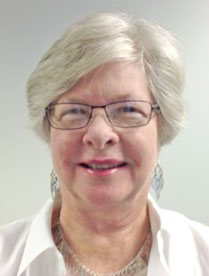 Kathleen G. Stanley
Since retirement Ms. Stanley has worked as a Legislative Analyst for the House Finance Committee of the Hawai'i State House of Representatives for the 2003 and 2004 Legislative sessions. She has worked for the State of Hawai'i Department of Education since August 2004 through May of 2010 as a consultant and part-time employee assisting the Department with the implementation of Act 51 (Educational Reform), the Departments budget and legislation. Her latest retirement position was Senior Advisor to Governor Neil Abercrombie (September 2011 – May 2013).
Ms. Stanley retired from State service in October, 2001. She retired from the Lieutenant Governor's Office where she served as a senior aide working on the Pre-Plus Program. Prior to the Lieutenant Governor's Office, she served as the Deputy Director of the Department of Human Services (DHS). At DHS, she had wide responsibilities ranging from the management of one of the largest departmental budgets of the State to overseeing programs in all divisions of DHS. She served as one of the leaders in an interagency task force charged to maximize revenue from the federal government and other sources.
Ms. Stanley went to DHS from the Governor's Office where she spent eight years as an Administrative Assistant to Governor John Waihee. Her private sector experiences include working for Hawaiian Electric Company and the Hawai'i Association of Realtors. For ten years she was a legislator in the State House of Representatives, serving as the Chair of the House Judiciary Committee during 1983-1984. She has always dedicated herself to social services and spent one year as a VISTA Volunteer in Waimanalo, Hawai'i, during the sixties and five years as a program specialist in the Social Welfare Development and Research Center of the University of Hawai'i.
Ms. Stanley has a BA from Muskingum College, New Concord, Ohio, and an MS Ed. from Syracuse University, New York.