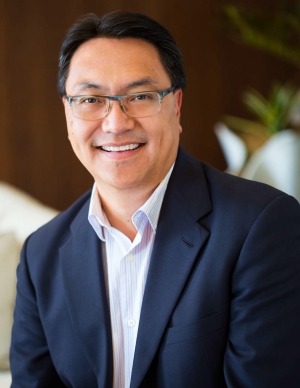 Lance K. Wilhelm
Lance Wilhelm was born and raised in Honolulu, Hawaiʻi. He grew up in Waikiki and graduated from Kamehameha Schools in 1983. Lance attended the University of Hawaiʻi and graduated in 1988 with a B.S. in Communications. A 25-year veteran of the Hawaiʻi construction industry, Lance began his career here in Hawaiʻi with the Kiewit companies and later became its Senior Vice President for Hawaiʻi Operations.
In 2014, he joined Irongate as its Managing Principal overseeing the firm's current and future development operations in Hawaiʻi. Then in 2017, Lance launched his own consulting firm, The Wilhelm Group, a multi-disciplinary consultancy and construction management company.
Lance currently serves as a trustee for Kamehameha Schools, Hawaiʻi Pacific University, and Island Pacific Academy, and is also involved with several non-profit organizations, including the YMCA of Honolulu.
He currently serves on several industry boards and remains active in the construction and real estate development industries. Lance continues to serve as an employer-trustee on a number of construction industry Taft-Hartley funds.