We just wanted to share this picture from our graduation cooler last month where faculty, students, and staff gathered over Zoom to celebrate the end of the semester and the Spring and Summer 2021 graduates.
Below is a group photo of the graduates who attended the cooler: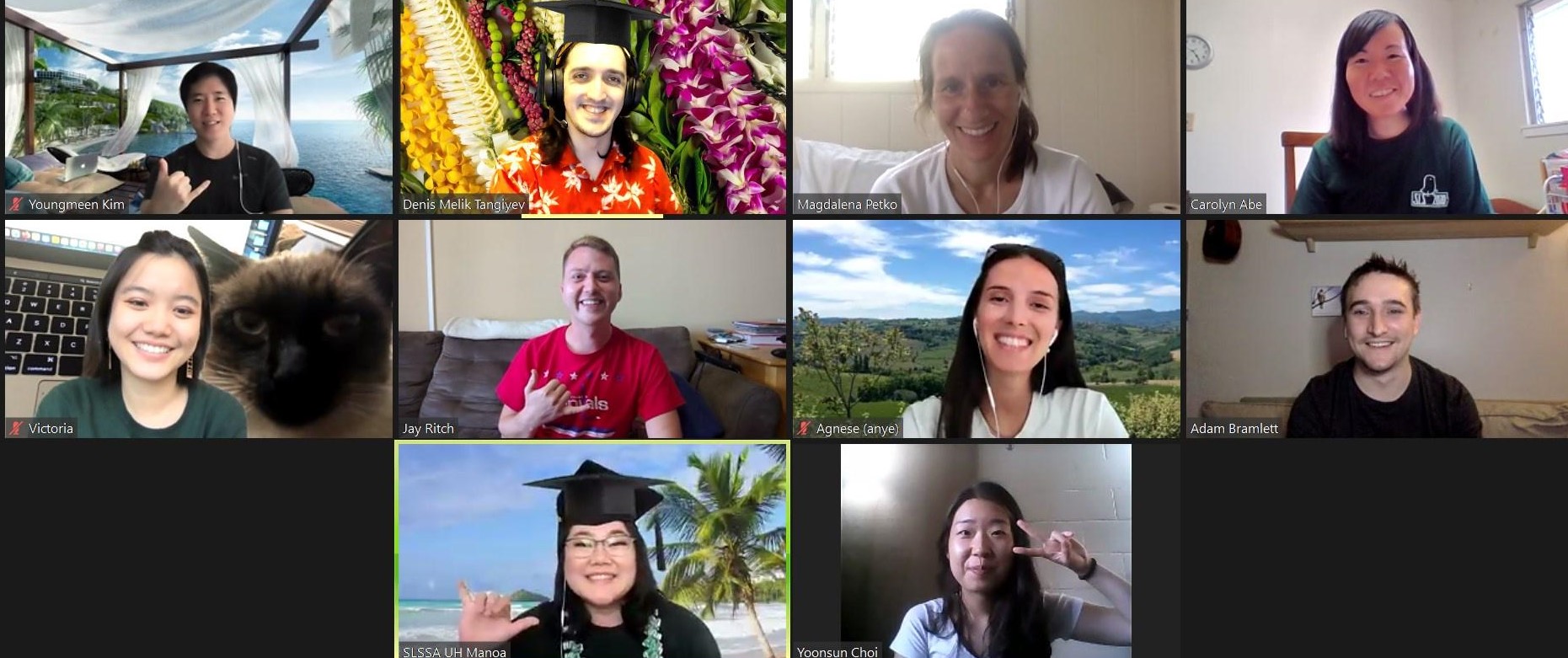 Also, below is a collage of some of our graduates in their graduation gowns/caps and/or with leis. Congratulations!
Wishing everyone a happy and healthy summer break!