Today, Kenny Harsch (Director of the English Language Institute and the BA coordinator/advisor) and Hoa Le (PhD student) will be recognized at an in-person ceremony at Kennedy Theatre at 3:30 pm today. Kenny will receive this year's Presidential Award for Outstanding Service, and Hoa Le will receive the Frances Davis Award for Excellence in Undergraduate Teaching for Graduate Teaching Assistants.
Presidential Award for Outstanding Service
Kenny helps international students with academic English support needs and serves as lead advisor and chief administrator for the department's BA program, which he helped to develop and expand to more than 60 majors. With graciousness, humor and positivity, he has been described as a leader, teacher, researcher, counselor and mentor, juggling multiple areas with remarkable human heartedness, efficiency, attention to detail and professionalism. Kenny is a supportive advisor, guiding students through their academic journey, and in some cases, turmoil – especially during the pandemic years. He has been able to defuse problems while encouraging students to find their own paths socially and academically. He epitomizes the concept of outstanding academic service and is described as a "gem" as he has positively impacted hundreds of students, advisors, teachers and colleagues.
Frances Davis Award for Excellence in Undergraduate Teaching for Graduate Teaching Assistants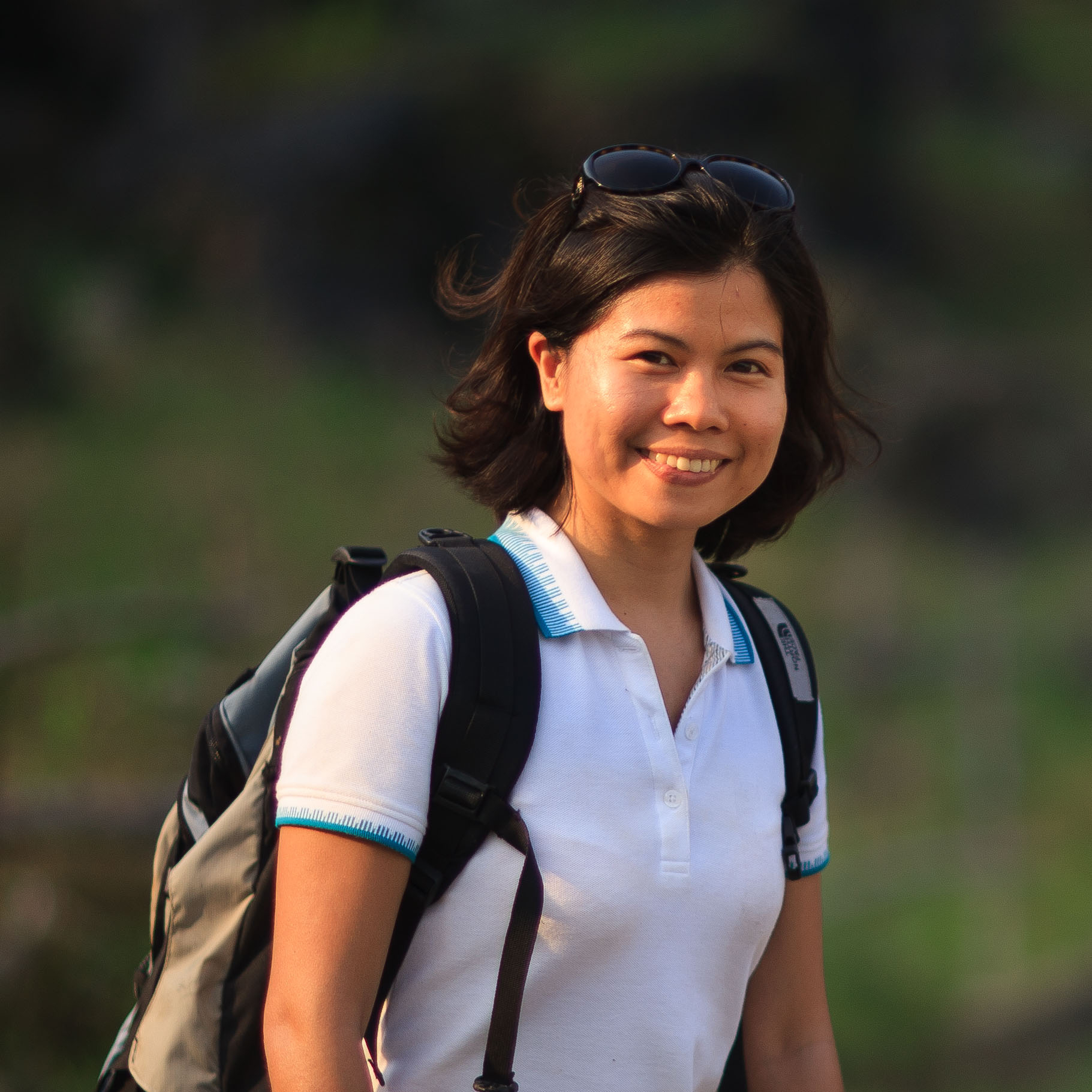 During the past two years, Hoa has taught undergraduate classes in the Vietnamese language program where she developed new, innovative syllabi and course material that served the diverse and real-world needs of her students. She believes education, and language teaching in particular, should aim to contribute to modern society, which is rooted in rounded, open and well-developed educational concepts. Importantly, it should place the learners at the center of education, educating the whole person, and promote mutual aid and cooperation in the classroom. When teaching online, Le put extra effort to take advantage of technology making her lessons engaging and motivating. Her students have expressed that they really enjoyed and were delighted learning this tonal language and connecting to its culture, while putting what they learned into real-world practice.
Last year, Dr. Betsy Gilliland received the Presidential Citation for Meritorious Teaching and SLS minor student Kaylie Hayashida received the campus's Student Employee of the Year award.
For the full list of awardees, please visit https://manoa.hawaii.edu/president/awards