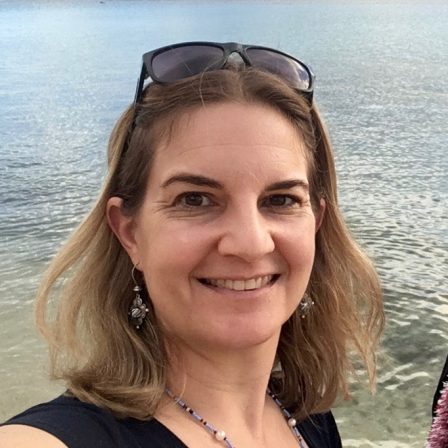 Moore Hall 403
egillila
hawaii.edu
http://go.hawaii.edu/Pp7
http://blog.tesol.org/author/bgilliland/
My research examines multilingual adolescents' academic language and writing development. I am particularly interested in the experiences of young people who have attended US schools for many years and their transitions into mainstream and college writing. My current research analyzes the ways that teachers' oral response to high school students' writing is reflected in the students' understandings of academic language and subsequent written texts. I also consider the influences of state and federal education policy on curriculum and teacher preparation around secondary school second language writing.
Areas of Expertise:
Second language writing
Language socialization
Second language teacher education
Ethnographic discourse analysis
Language policy and planning
Selected Publications: 
Gilliland, B. (2018). Against the odds: The importance of personal connections in one migrant student's literacy trajectory to college. L2 Journal, 10(2),183-197.
Gilliland, B., Oyama, A., & Stacey, P. (2018). Second language writing MOOCs: Affordances and missed opportunities. TESL-EJ, 22(1), 1-25.
Gilliland, B. (2018). Language teacher learning through action research during an international practicum. ELT Journal 72(3). doi: 10.1093/elt/ccx054
Tanaka, J., & Gilliland, B. (2017). Critical thinking instruction in English for Academic purposes writing courses: A dialectical thinking approach. TESOL Journal 8(3), 657-674. doi: 10.1002/tesj.291
Gilliland, B., & Pella, S. M. (2017). Beyond "teaching to the test": Rethinking accountability and assessment for English language learners. Urbana, IL: National Council of Teachers of English.
Gilliland, B. (2017). Opportunity gaps: Curricular discontinuities across ESL, mainstream, and college English. In C. Ortmeier-Hooper & T. Ruecker (Eds.), Linguistically diverse immigrant and resident writers: Transitions from high school to college (pp. 21–35). New York: Routledge.
Gilliland, B. (2015). Benefits and challenges of supervising an international practicum. CATESOL Journal, 27(2), 201–209.
Gilliland, B. (2015). Reading, writing, and learning English in an American high school classroom. Reading in a Foreign Language, 27(2), 272–293.
Gilliland, B. (2015). High school teacher perspectives and practices: second language writing and language development. Language and Education, 29(4), 287–301.
Gilliland, B. (2014). Academic language socialization in high school writing conferences. Canadian Modern Language Review/ La Revue canadienne des langues vivantes, 70(3), 303–330.