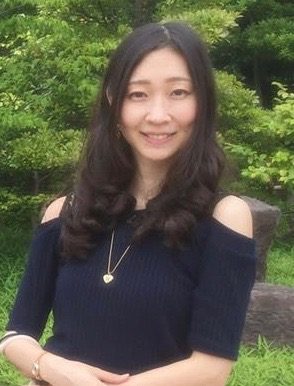 MA in Language and Communication, Osaka University
Research Interests:conversation analysis, second language writing, writing center pedagogy, curriculum development
 Selected Publications:
Matsutani, Y. (2019). Regrading on and through timescales, Journal of Pragmatics, 150, 150-166
Matsutani, Y. (2019). Jissentekina gakujutsueigonouryoku syuutoku no tame no daigaku raitingu kyouiku no jissen: TBLT no raitingu kyouiku eno dounyuu. [Developing a new college composition curriculum for improving international students' academic writing skills: Introducing TBLT to college composition education.] Eiken Bulletin, 31, 130-159
Selected Conference Presentations:
Matsutani, Y. (2019, June). Pedagogy as institutional policy: Use of textual objects during tutoring sessions at a writing center. Paper presented at International Pragmatics Association Conference, Hong Kong, China.
Matsutani, Y. (2018, October). Conversation Analysis as a RAD methodology: Grammar assistance for multilingual writers at the University of Hawaiʻi at Mānoa Writing Center. Paper presented at International Writing Center Association Conference, Atlanta, GA.
Matsutani, Y. (2018, July). Direct reported speech and thought used for demonstrating understanding. Paper presented at International Conference on Conversation Analysis, Loughborough, United Kingdom.
Smith, G. & Matsutani, Y. (2017, March). A mixed-methods approach to examining the efficacy of interactional feedback training in peer interaction: Insights from CA-grounded formal coding. Paper presented at American Association for Applied Linguistics Conference, Portland, OR.