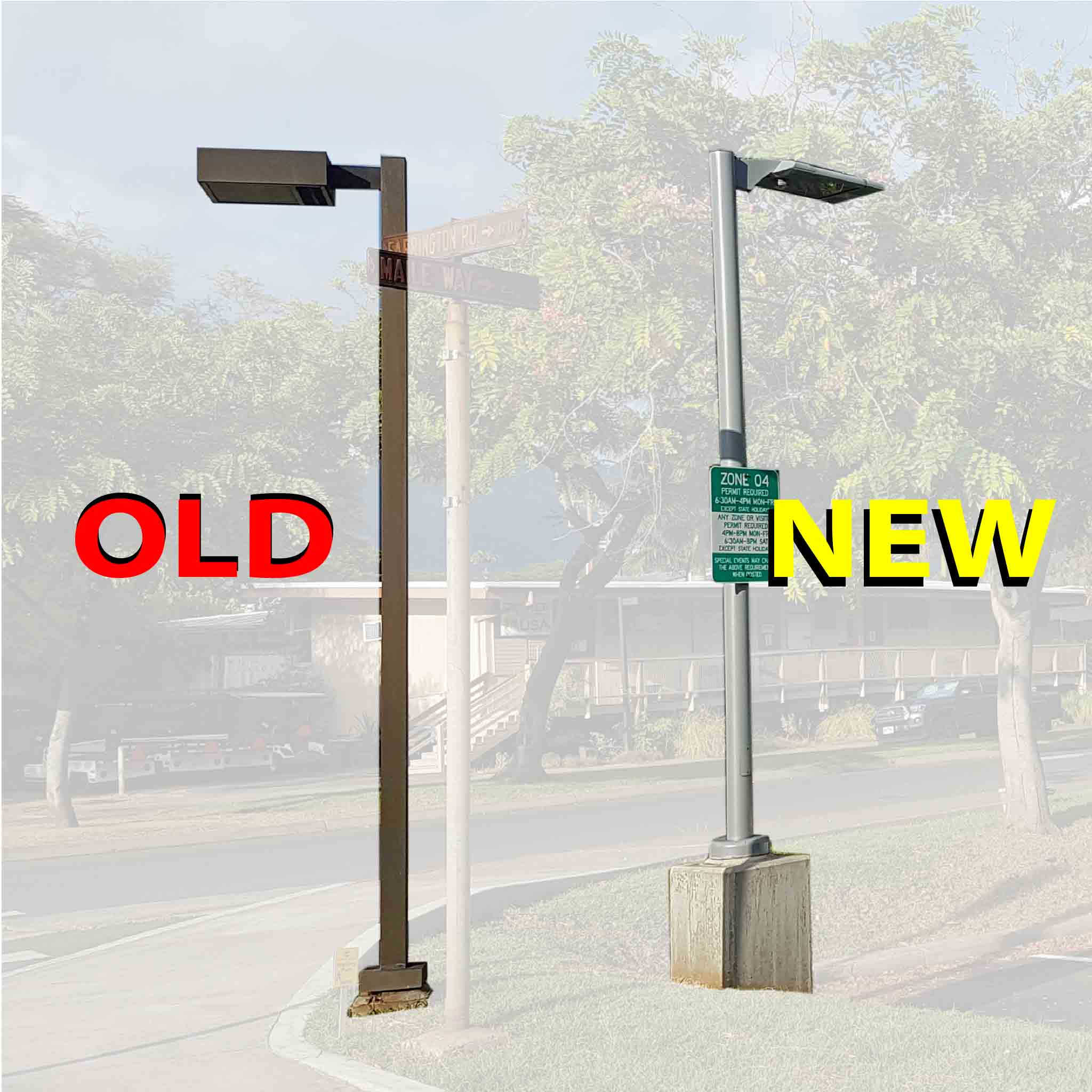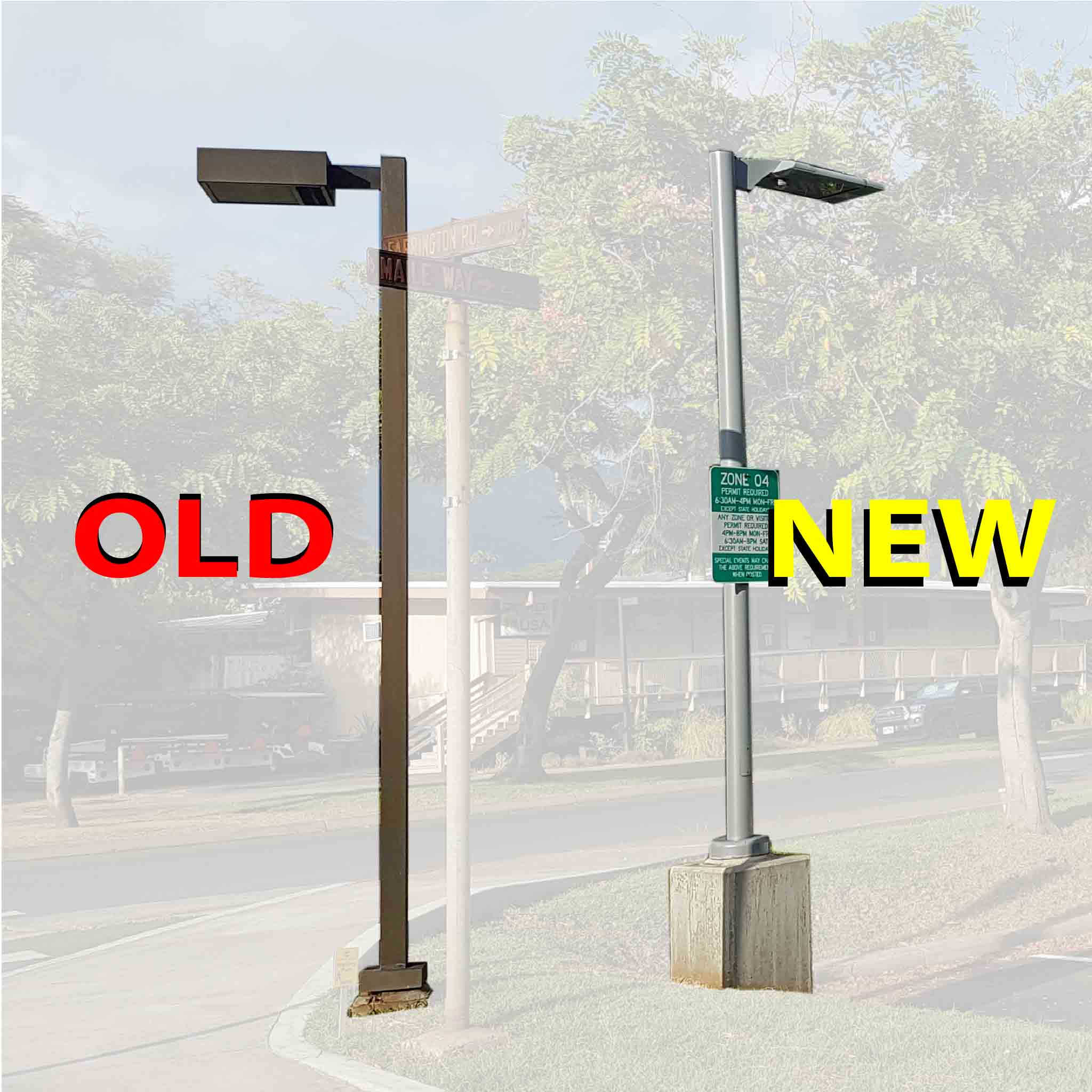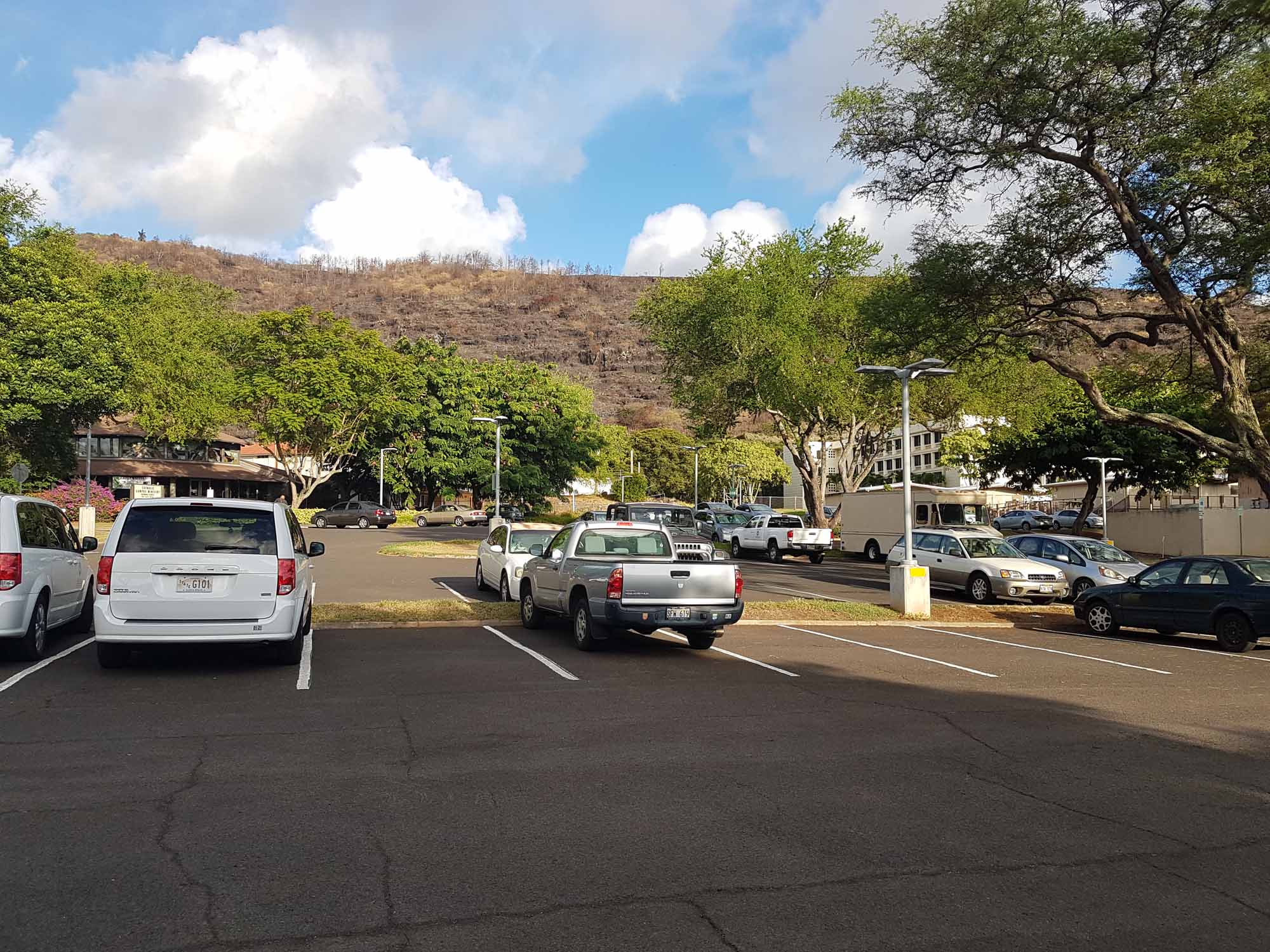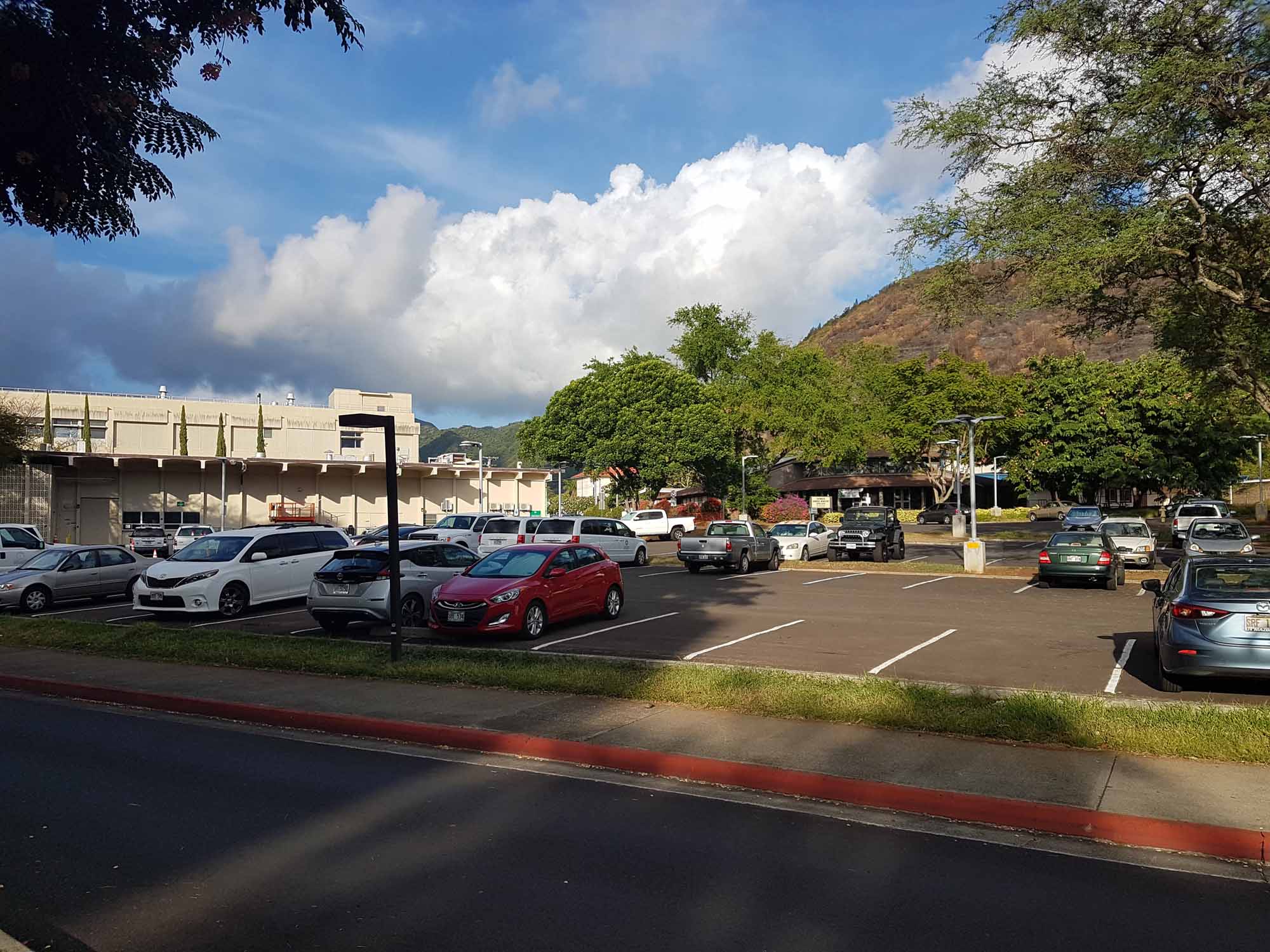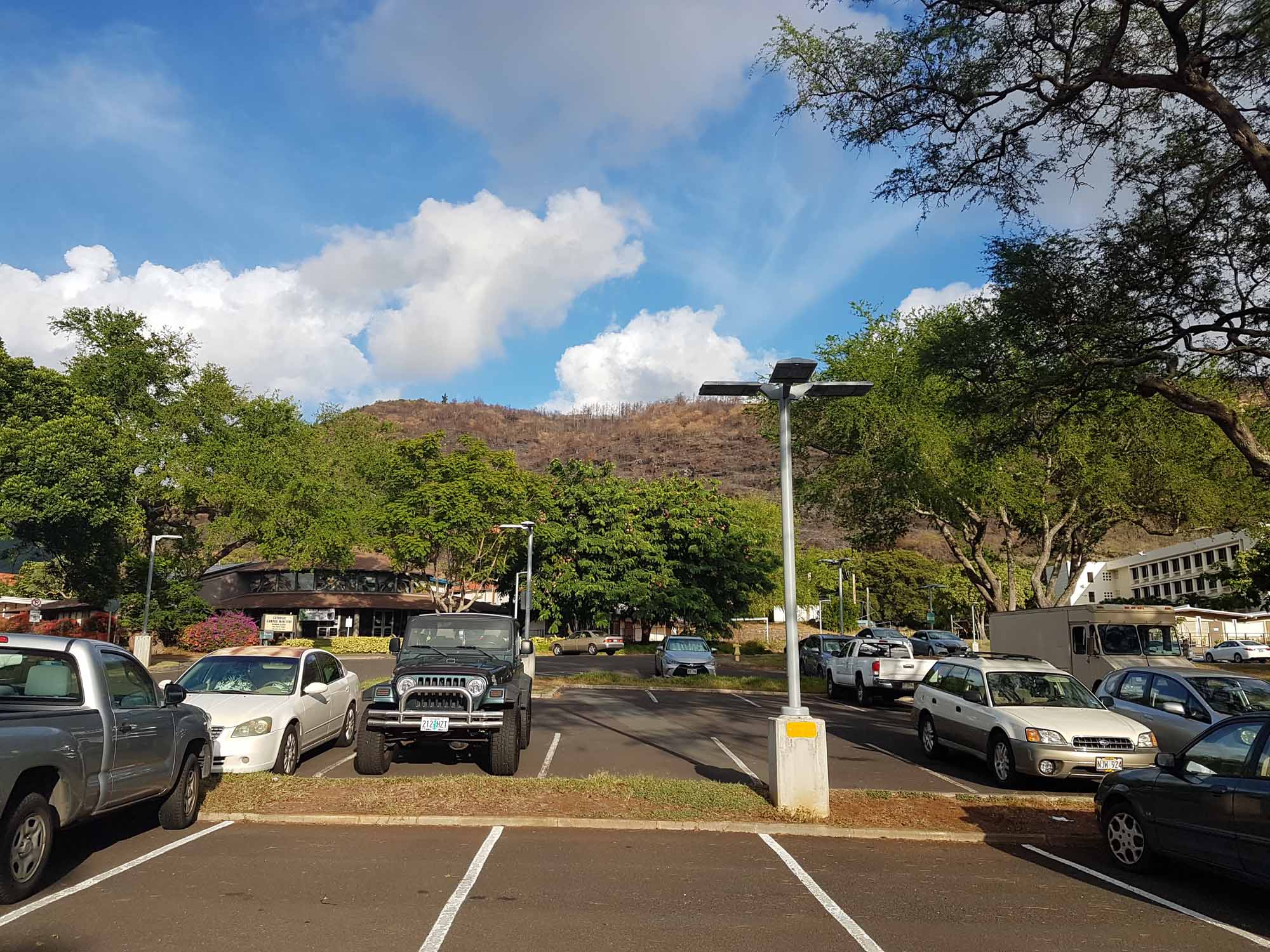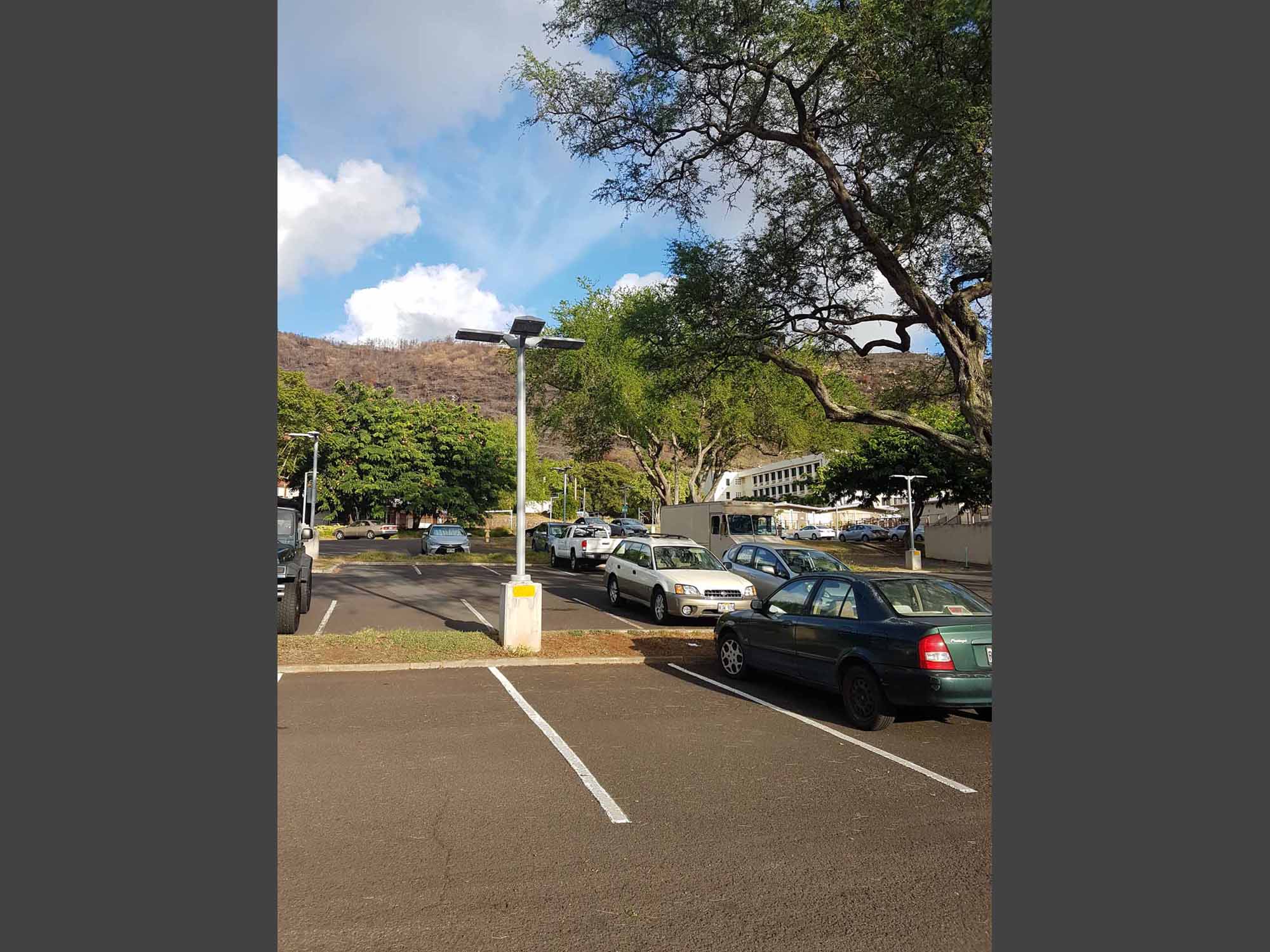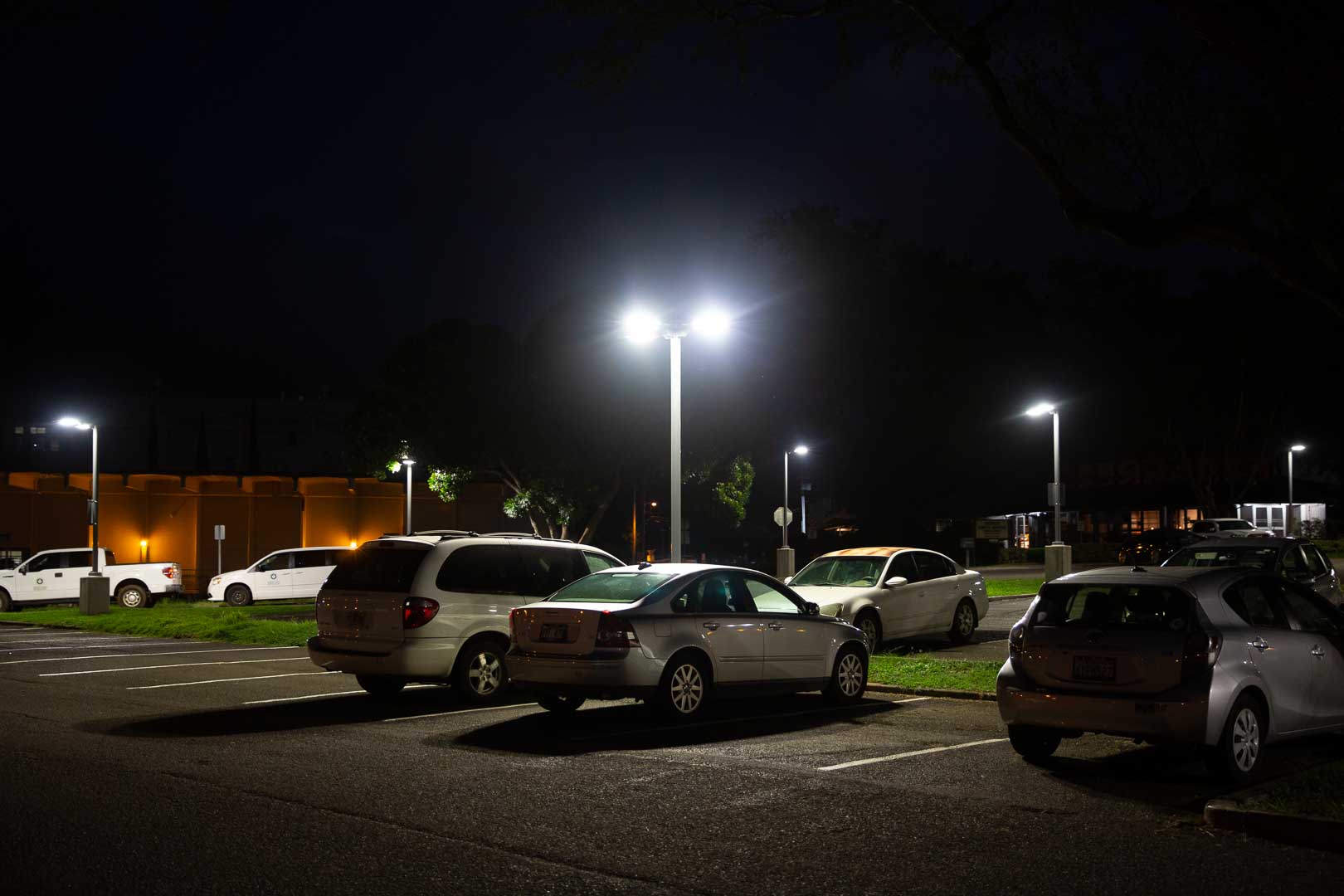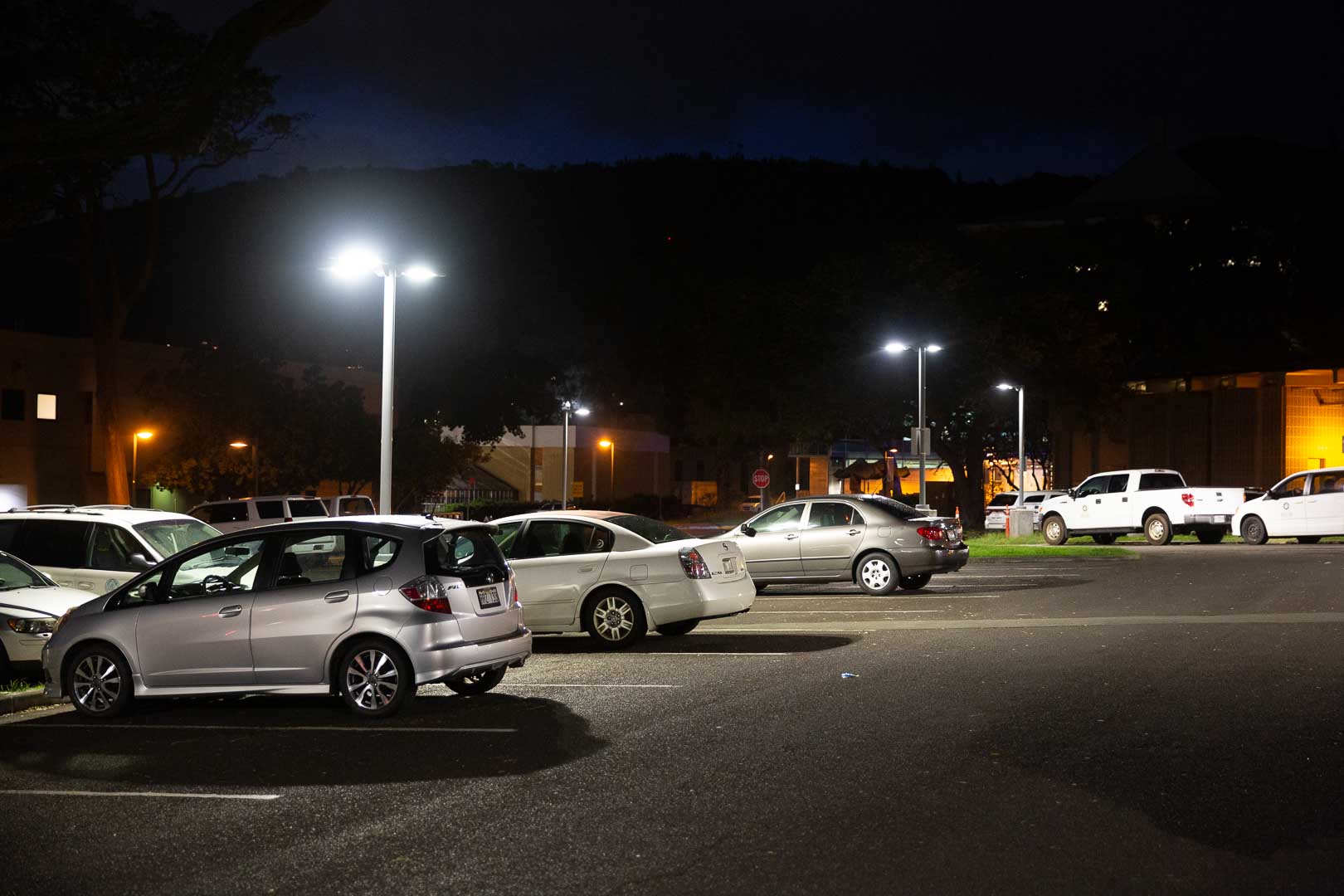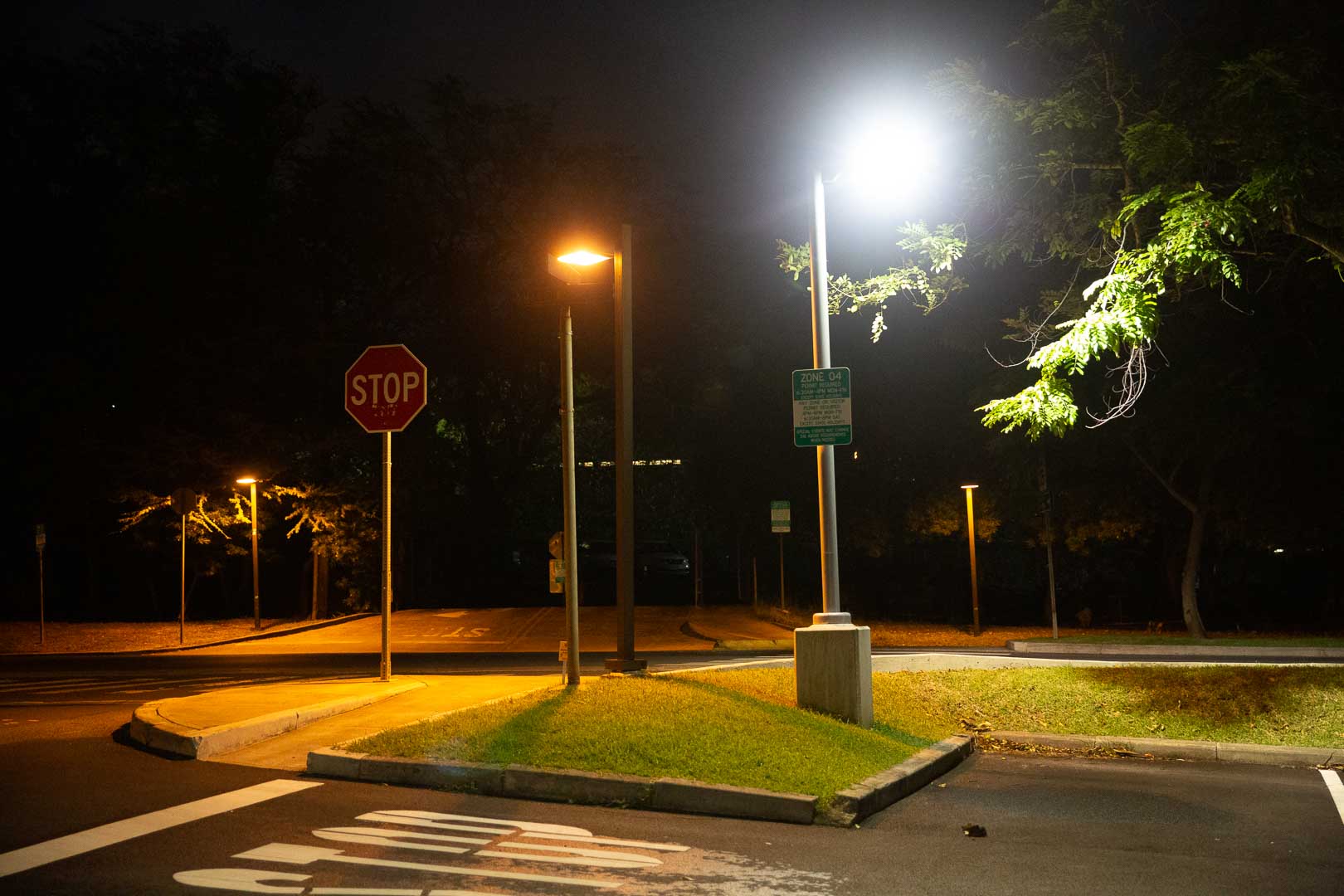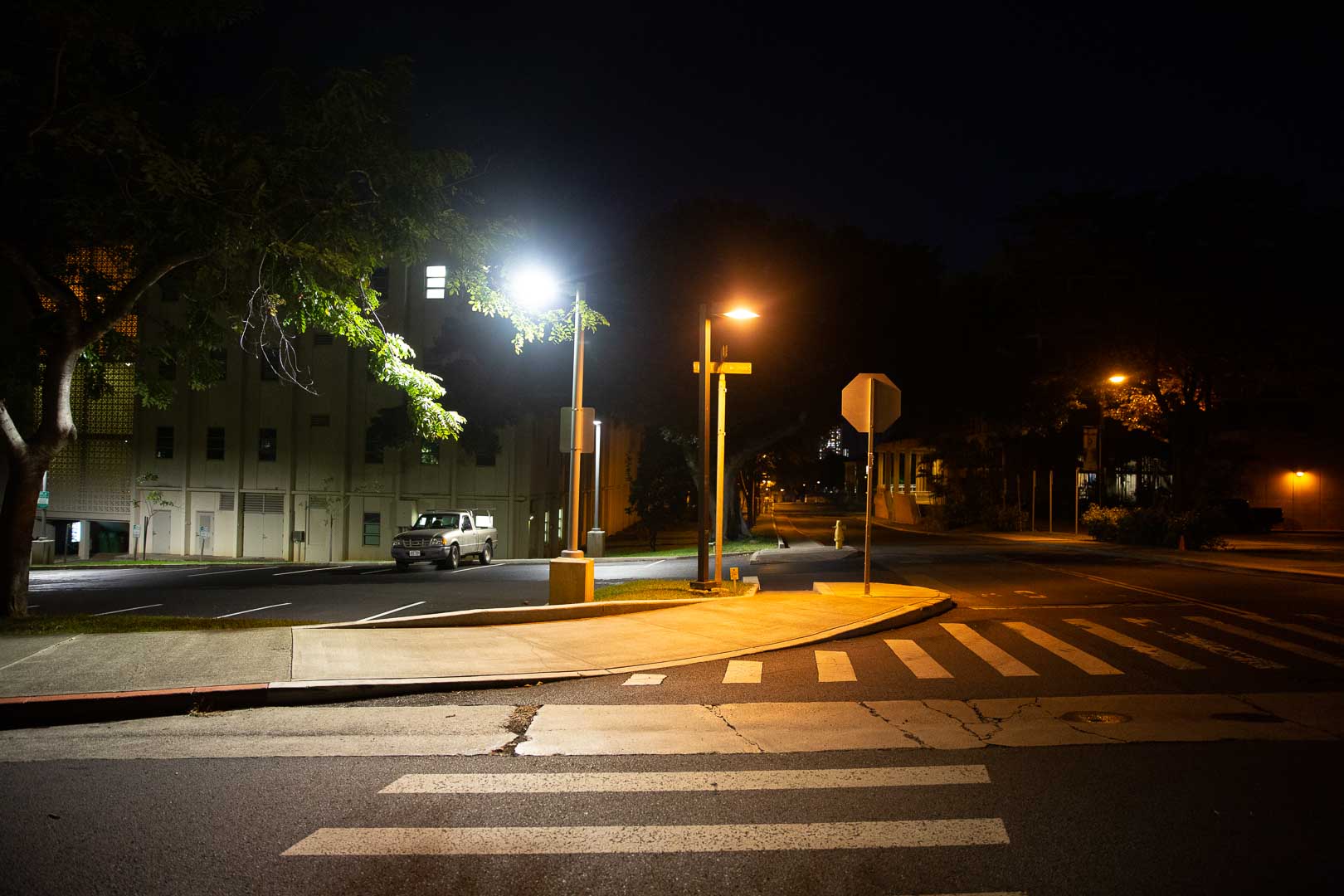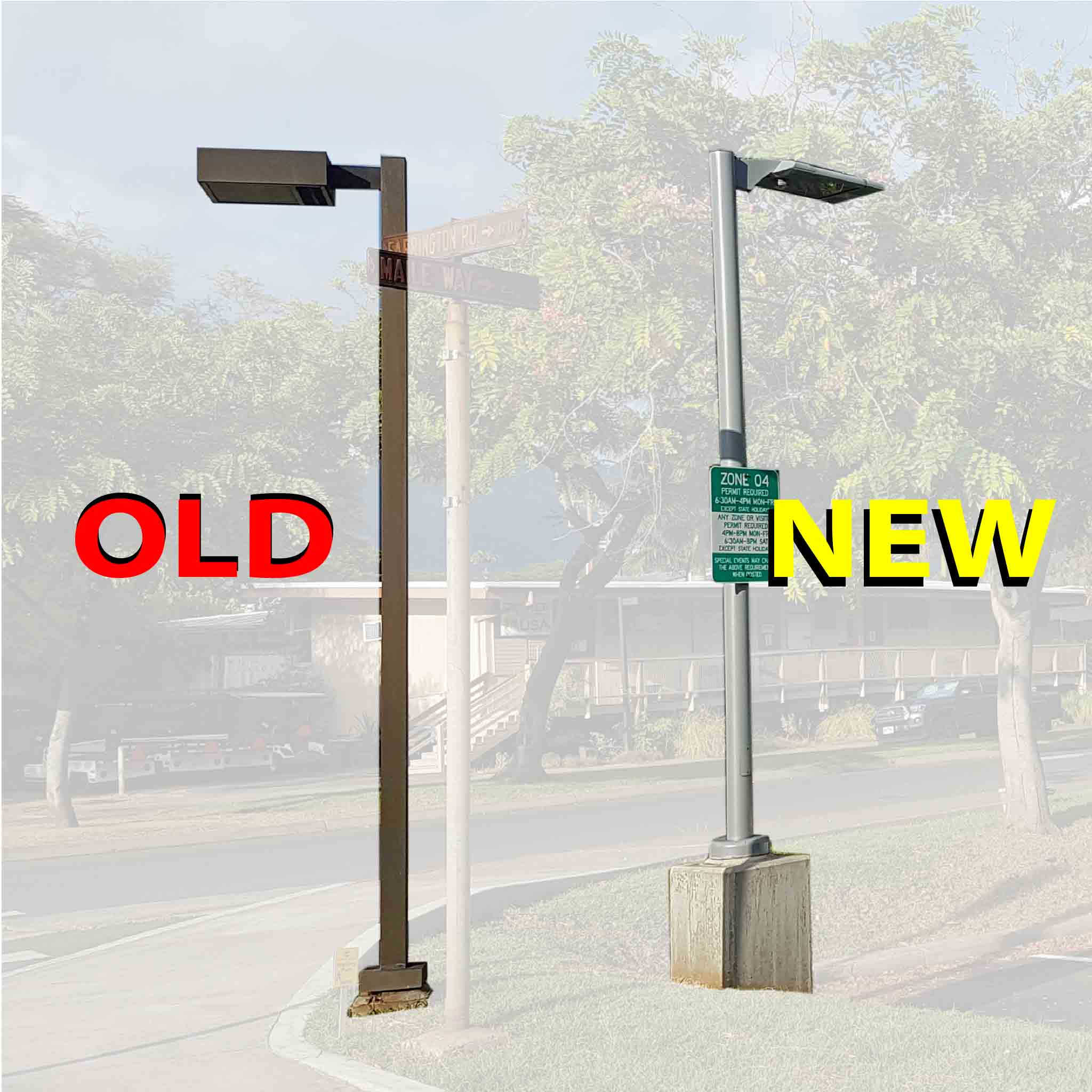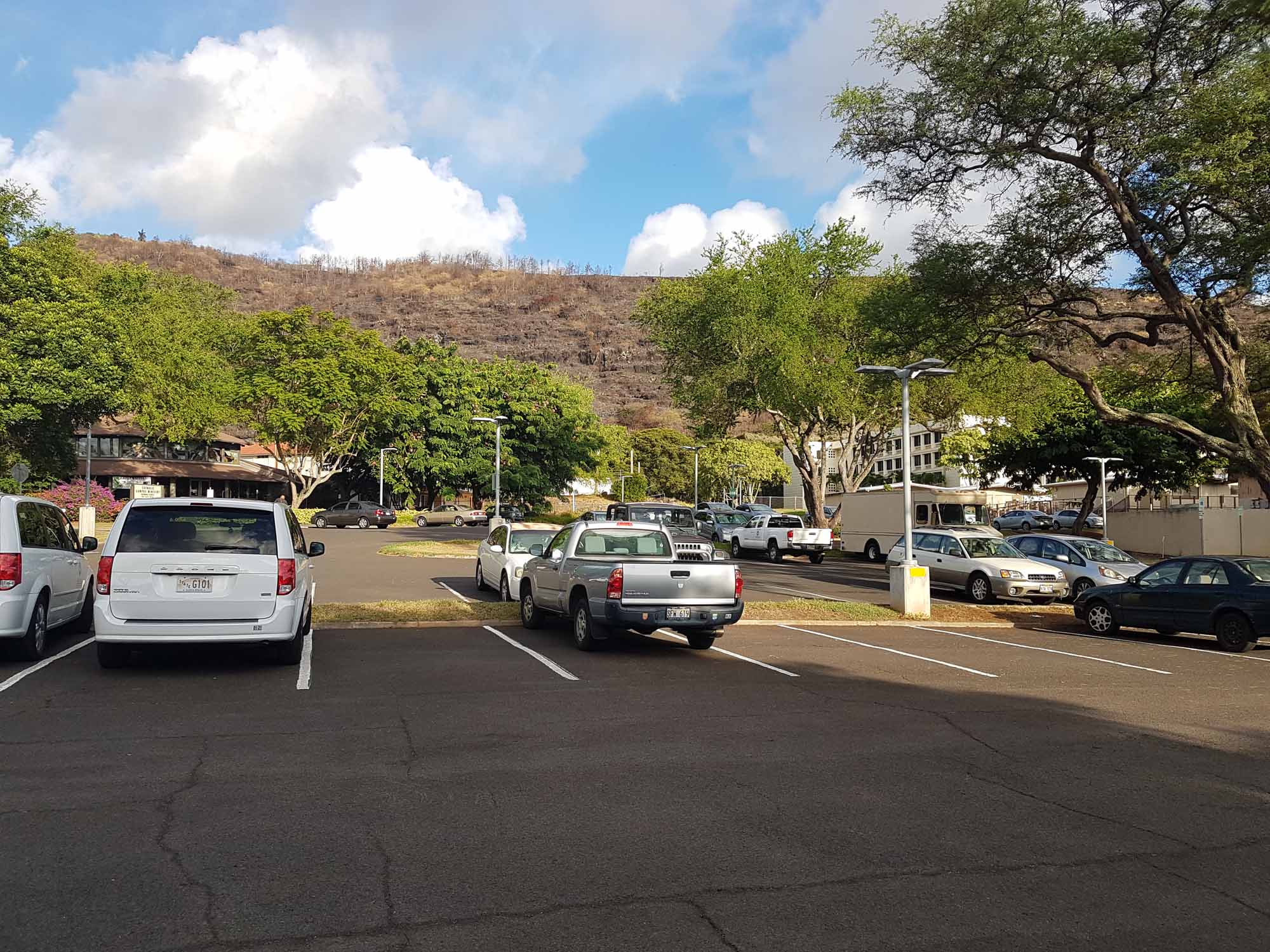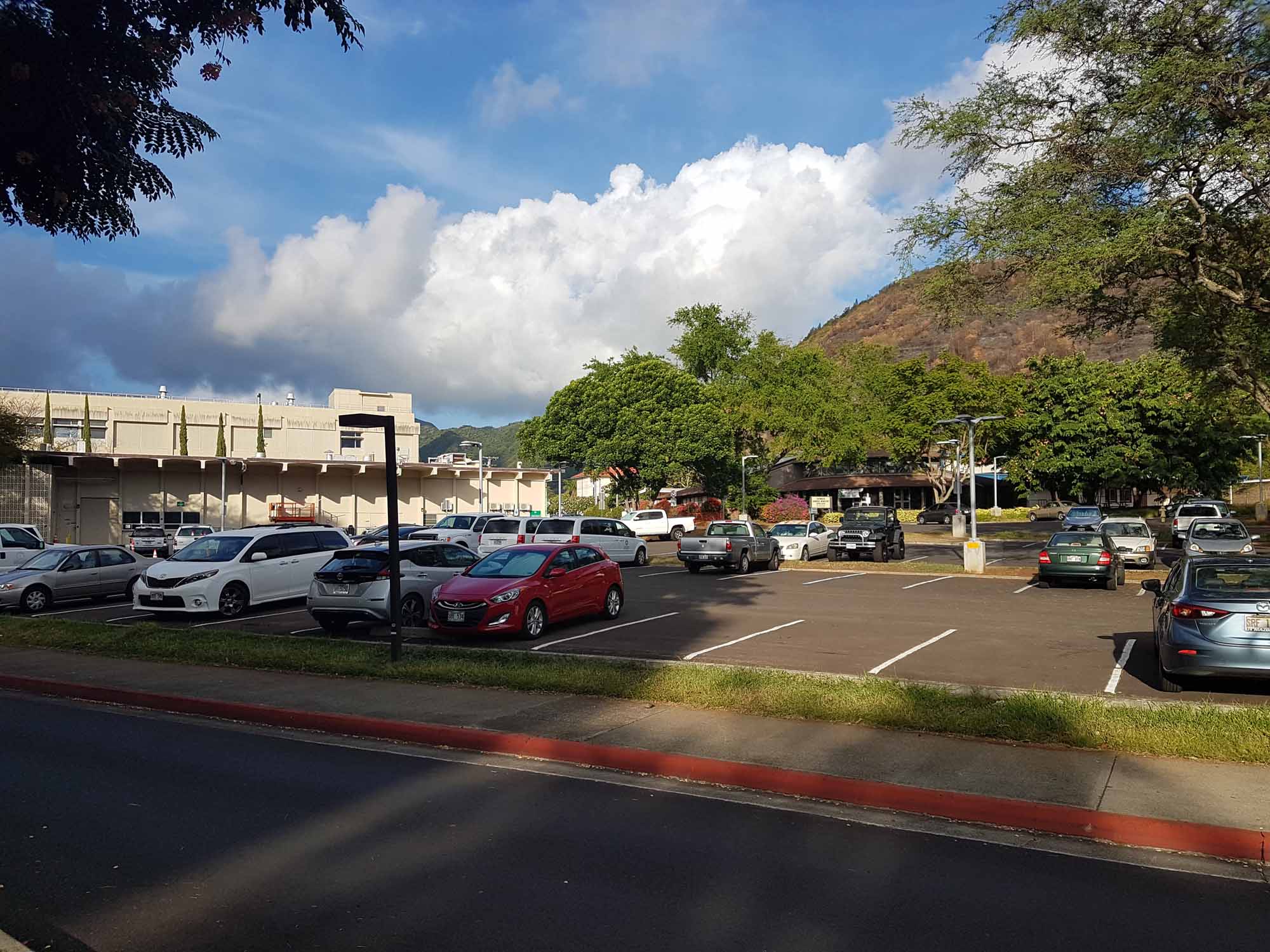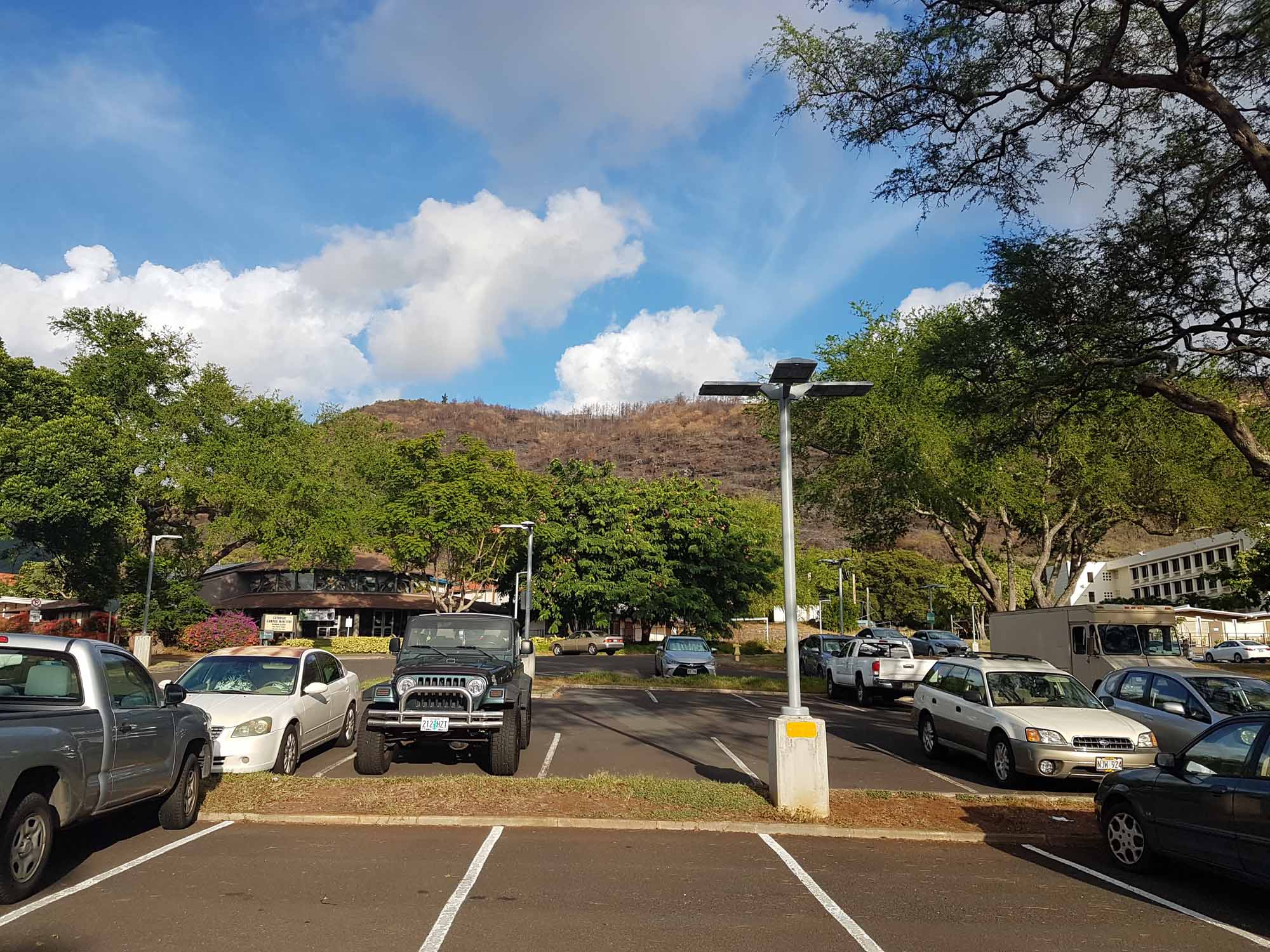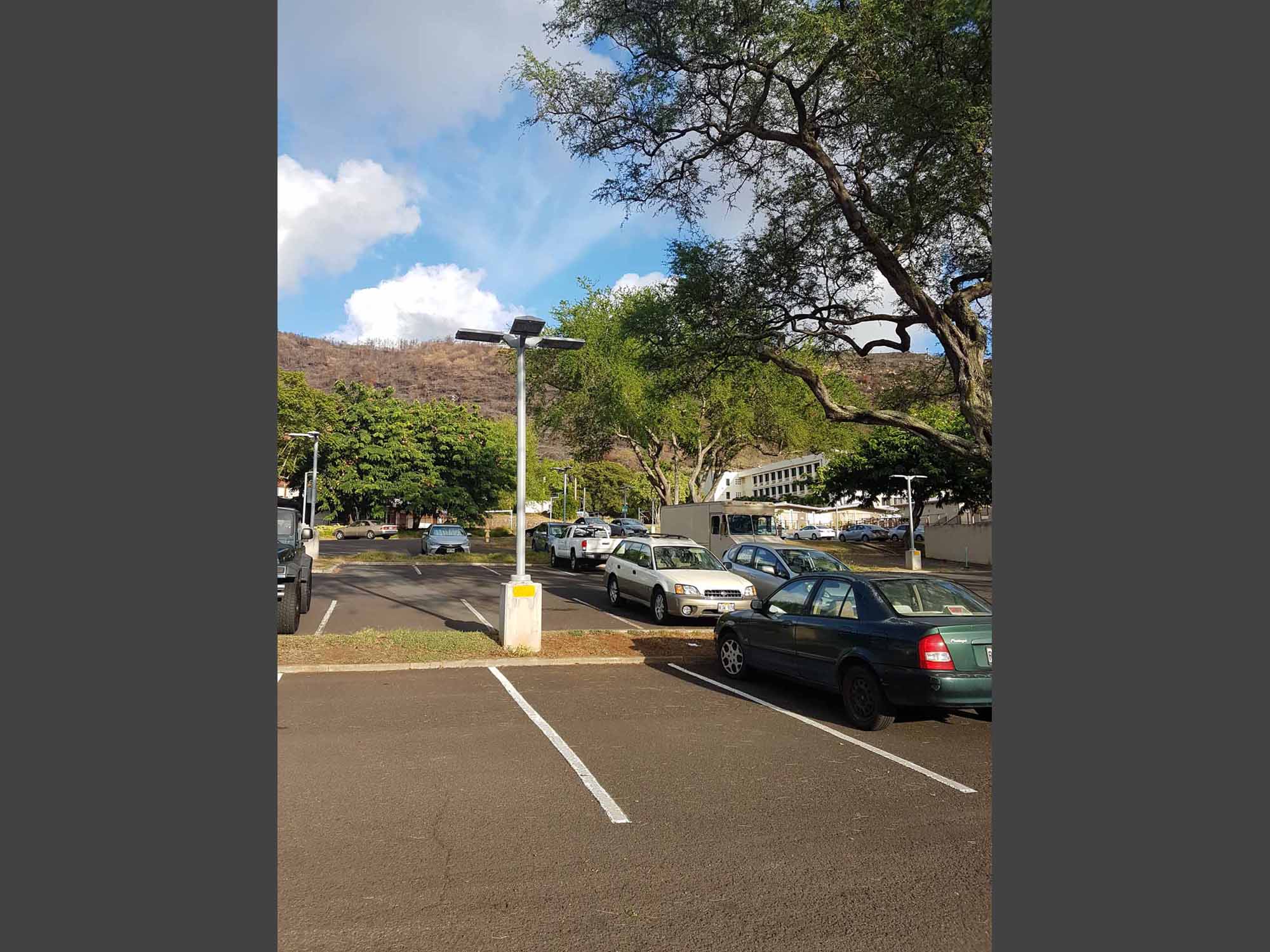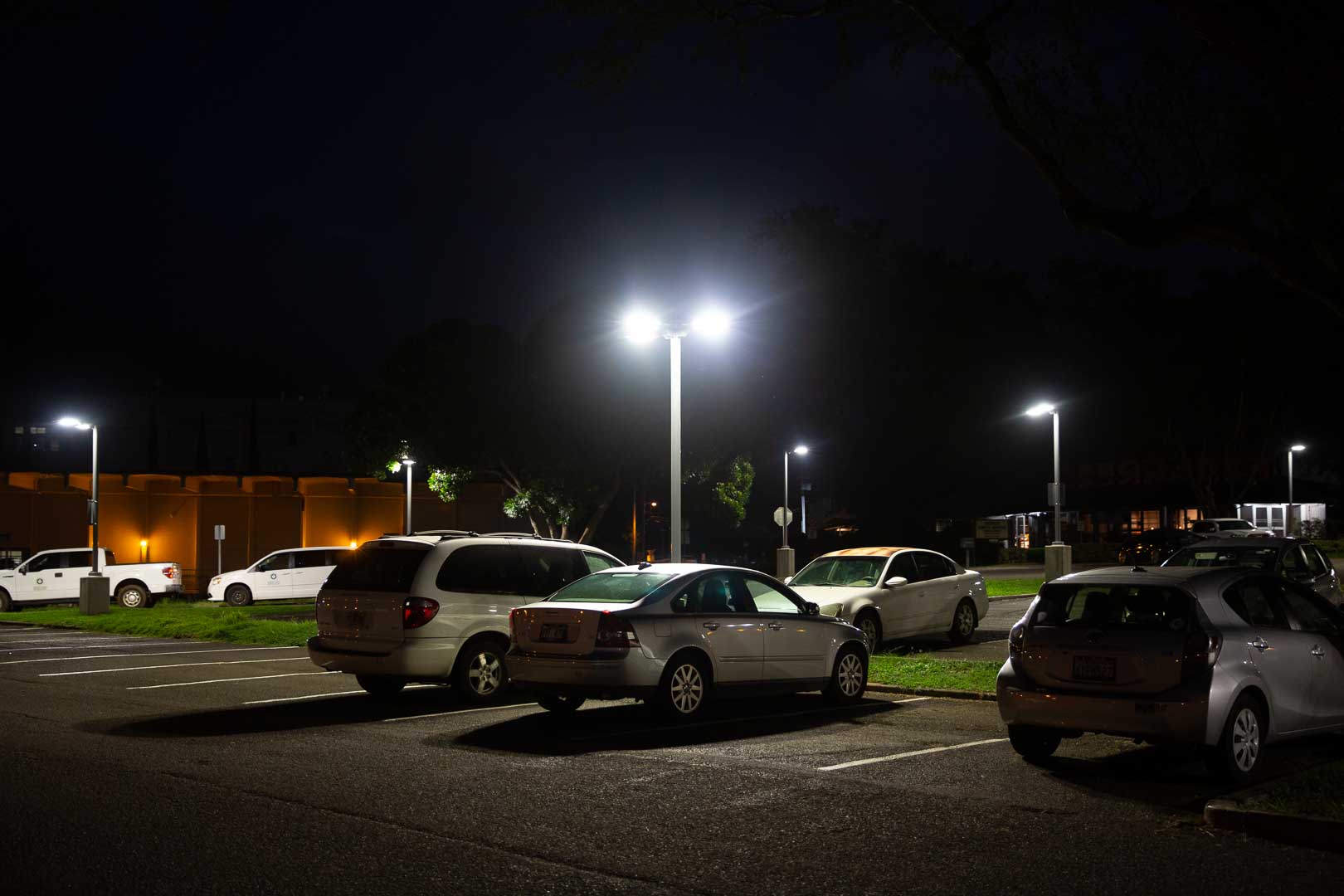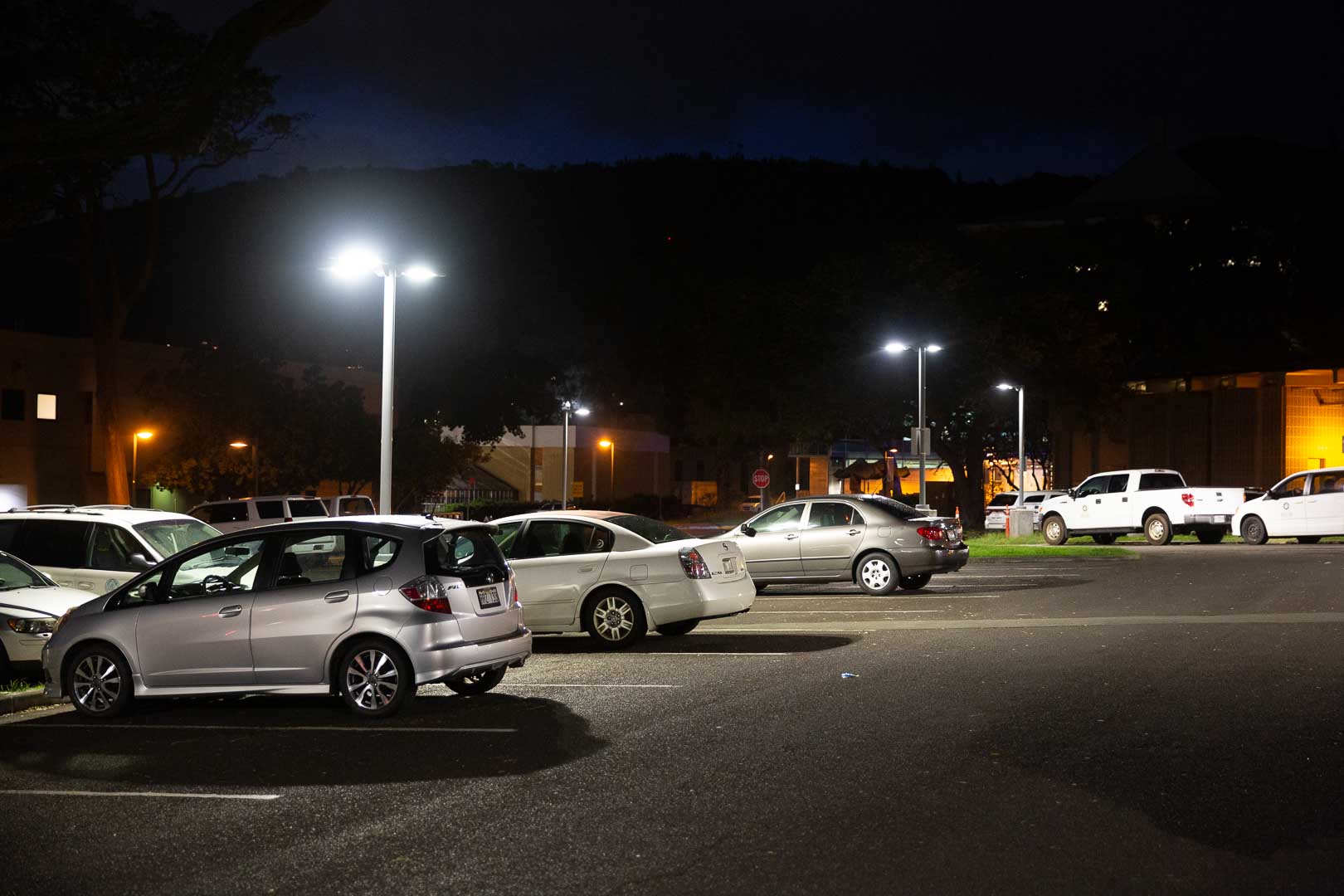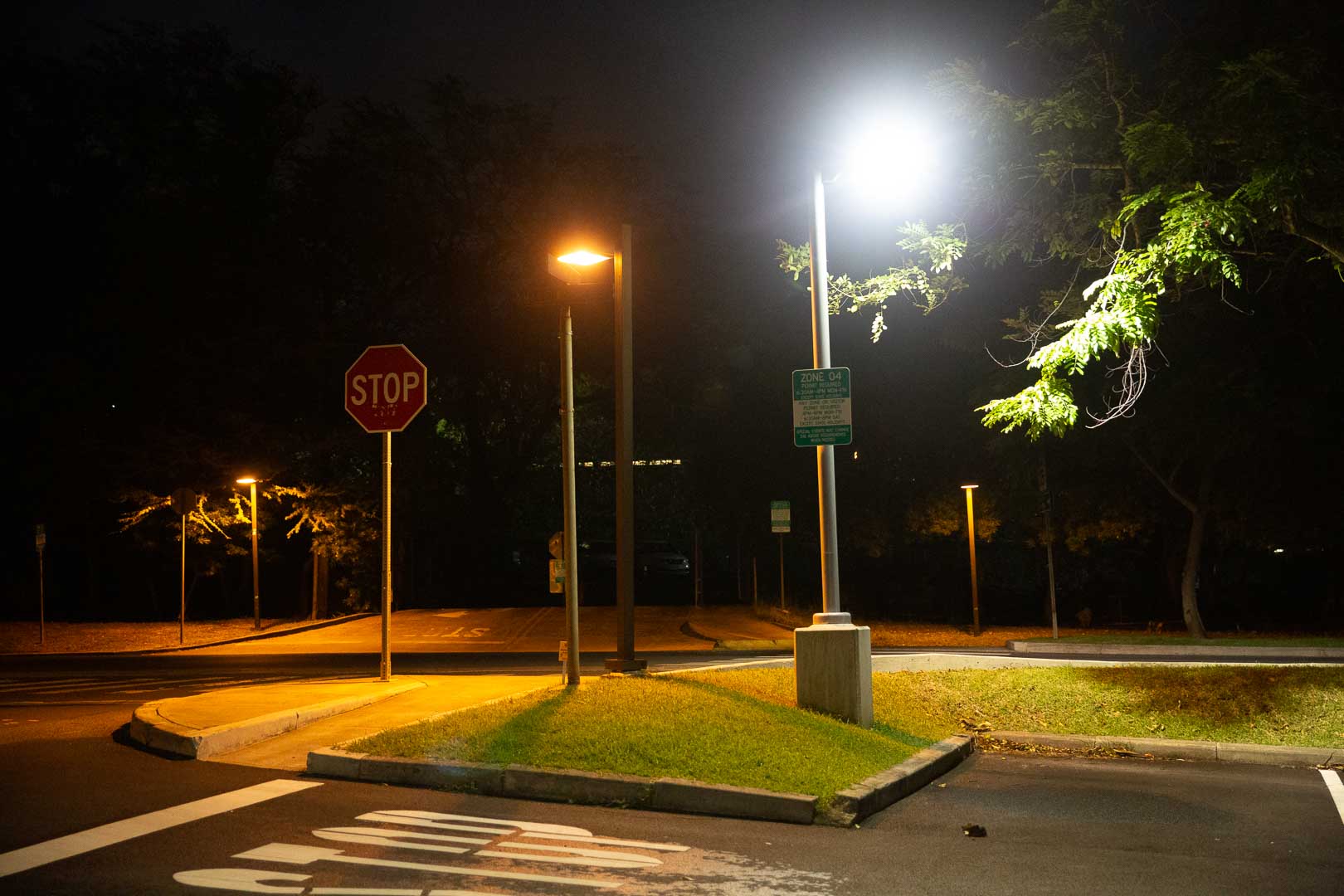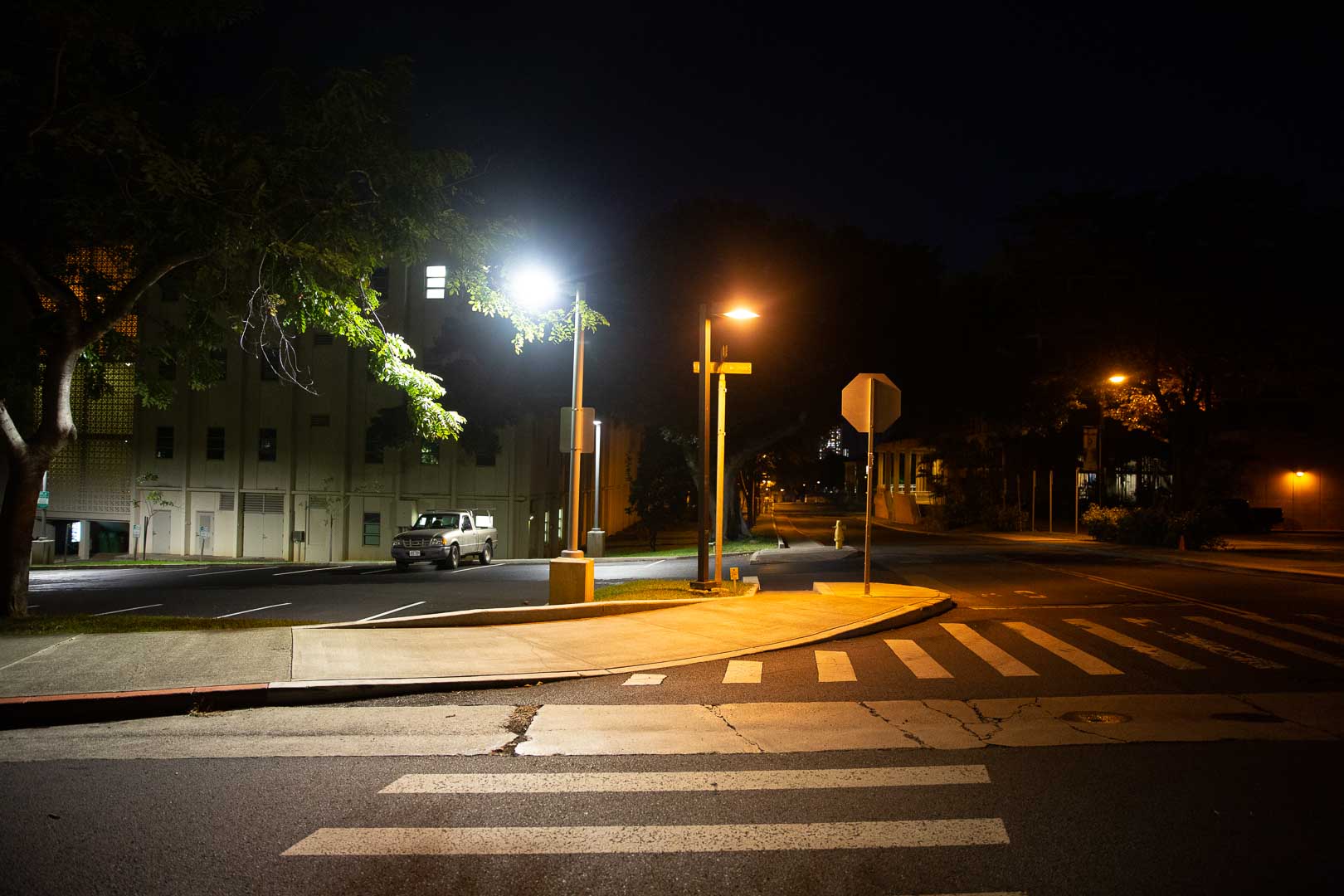 Energy Conserved ~31,950 kWh/year
UH Mānoa is a commuter campus and most of the students, faculty, and staff drive to campus. There are two parking structures and several surface lots. Four surface parking lots were upgraded to LED. The four surface lots: Center for Korean Studies, the Agricultural Science, Spalding Hall and Kennedy Theater, were upgraded from 250W mercury vapor lamps to 52/104W Bi-level LEDs. When there is no activity in the lot (which is most of the night) the LEDs go to a half bright state consuming only 52W and when someone or something moves under the light, the fixture brightens up to full brightness consuming 104W for a while before returning to the lower brightness. In addition to replacement, more fixtures were installed to provide more even illumination, and less dark spots, across the parking lots. In addition, the underground cabling to these lights was replaced. The old direct bury cabling had been damaged by years of tree growth, roots, and heavy machinery resulting in several poles that did not operate. The project installed durable concrete lined ducts to resist damage from trees and vehicles.
Here's a list of improvements that were part of the lighting project:
Concrete Jacketed Conduit Duct Banks to prevent wires from damage by roots and heavy machinery
Coverage, uniformity, color rendering, for improved safety and visibility using LED's
Longer Bulb life with less maintenance and fewer replacements
Control and Automation:

Time clock
Photocell control
Motion Activated Bi-level illumination control to increase safety as well as save energy.