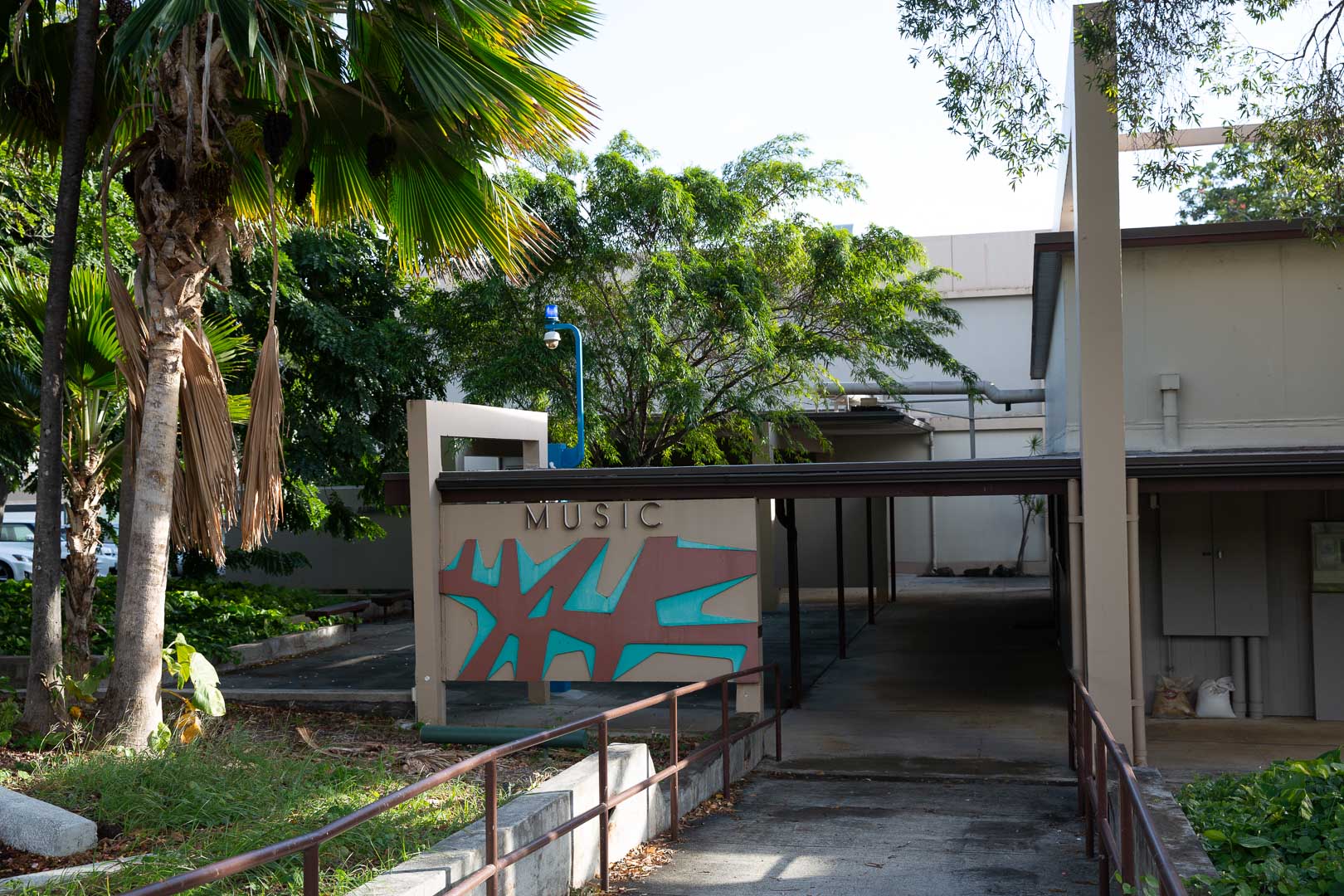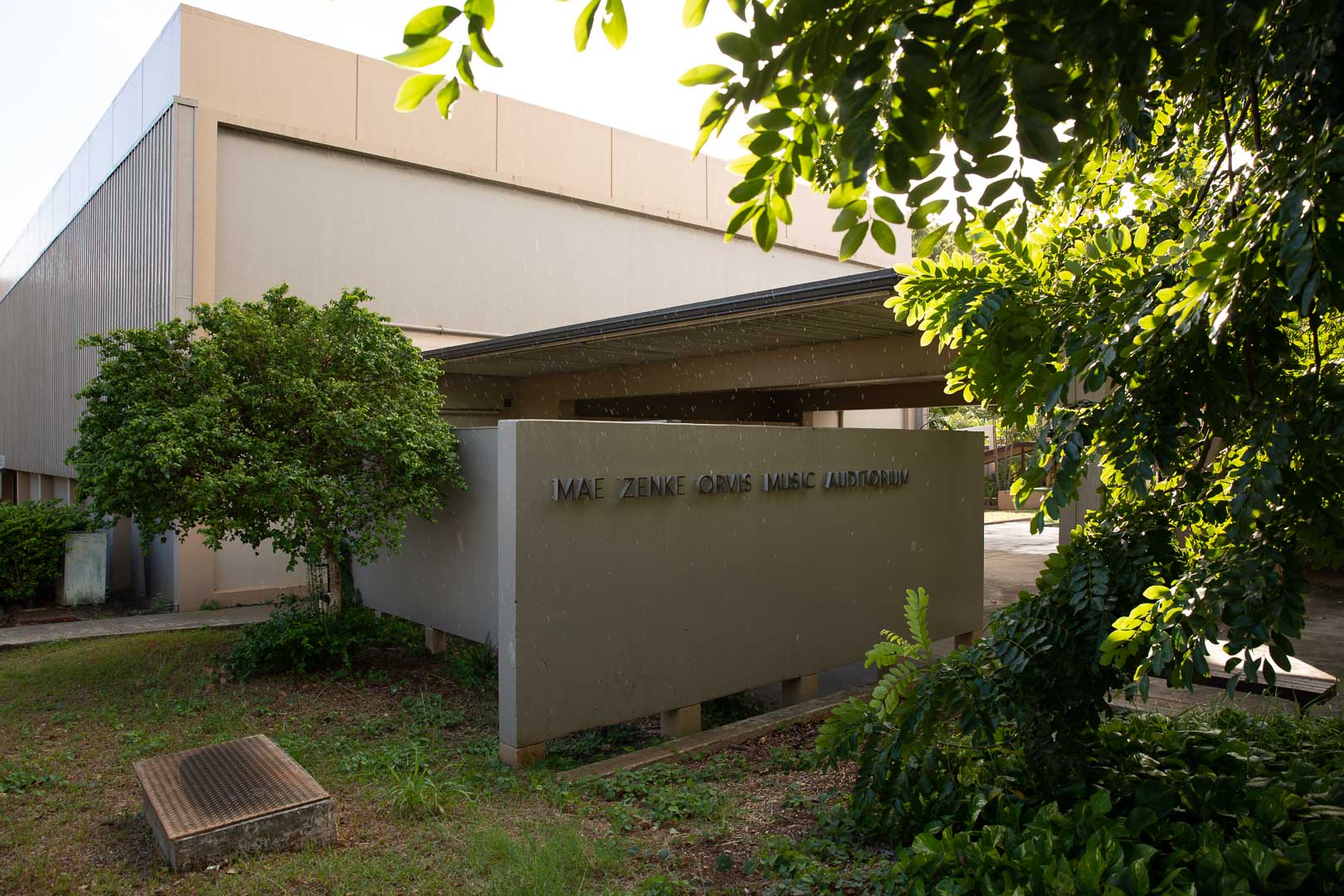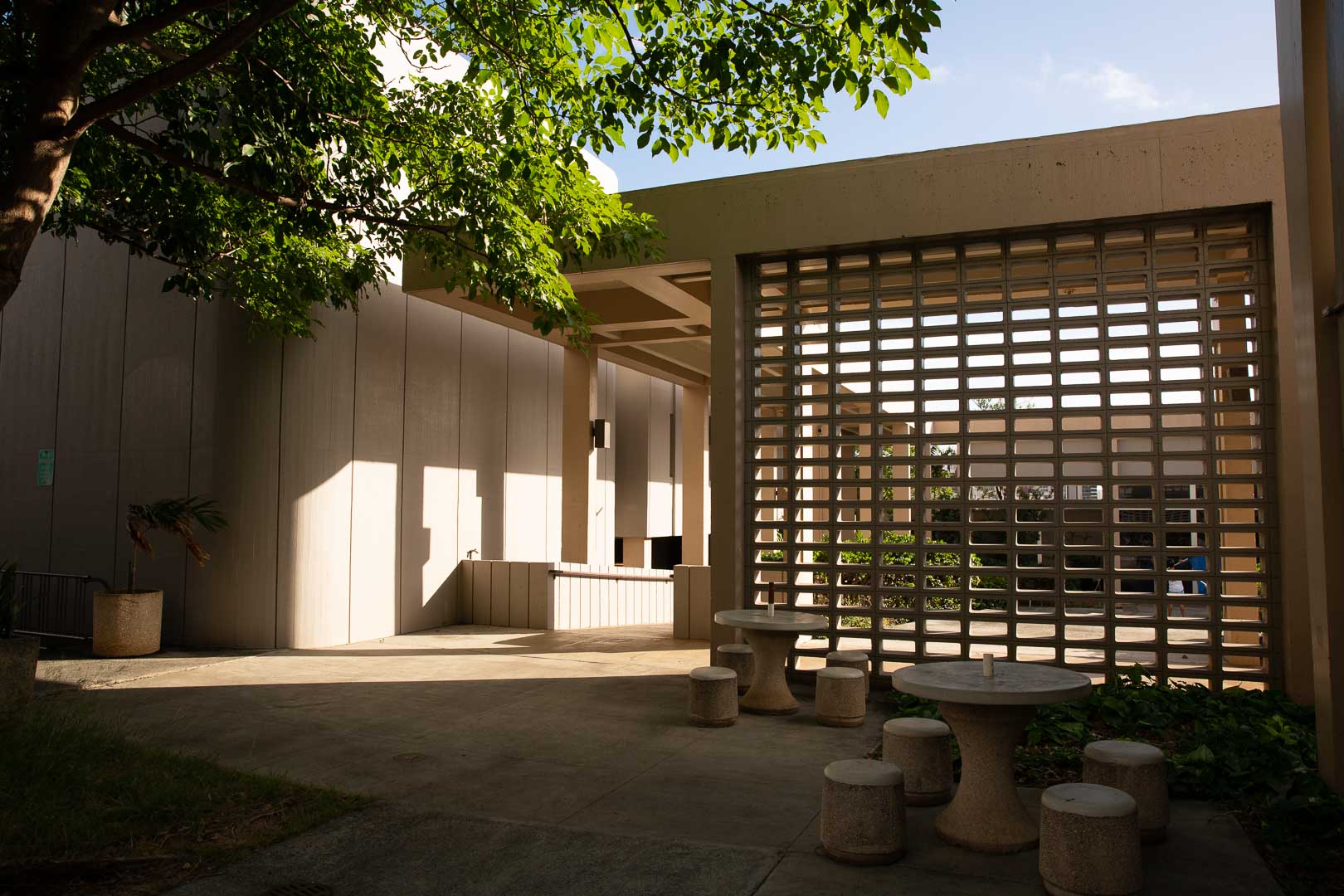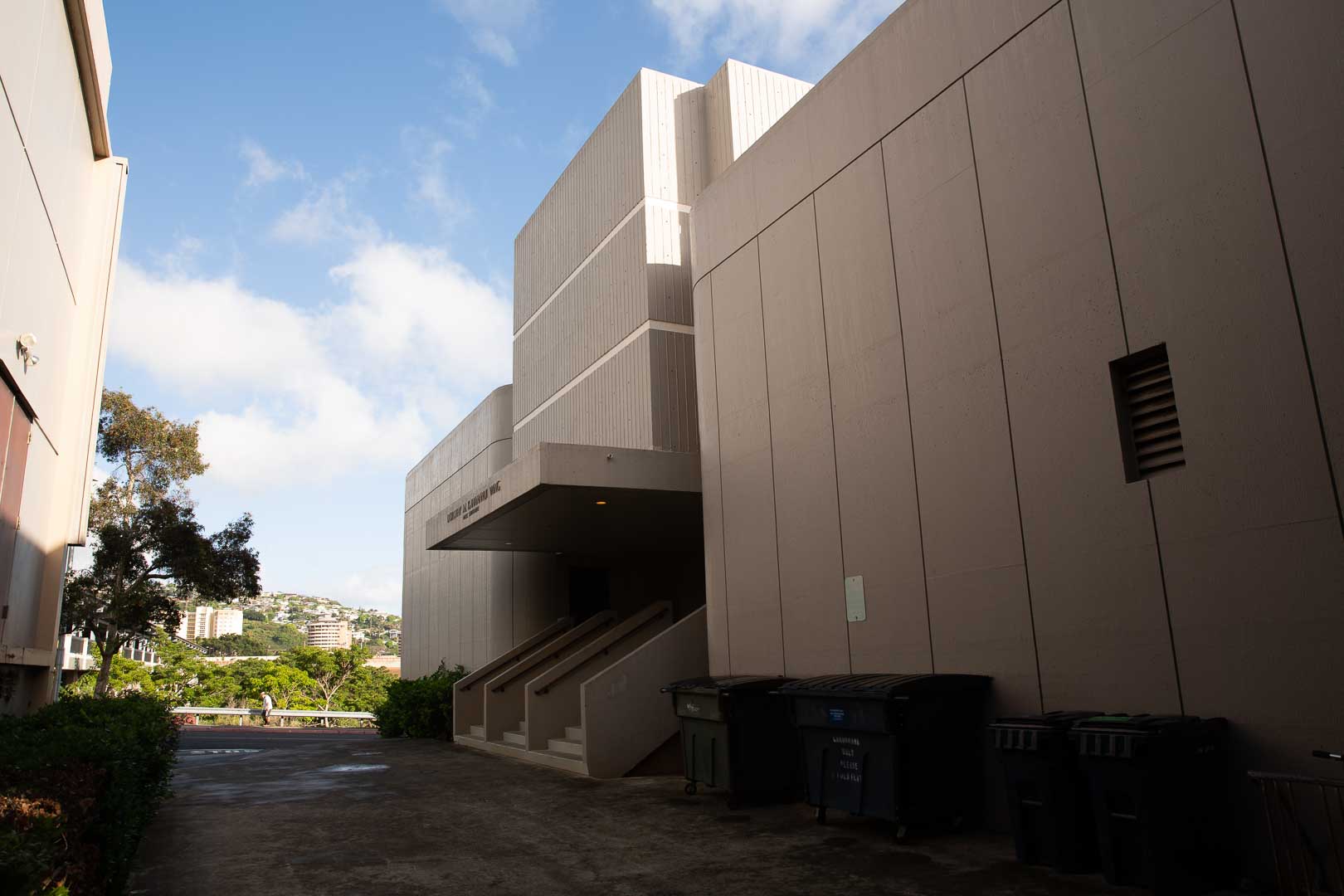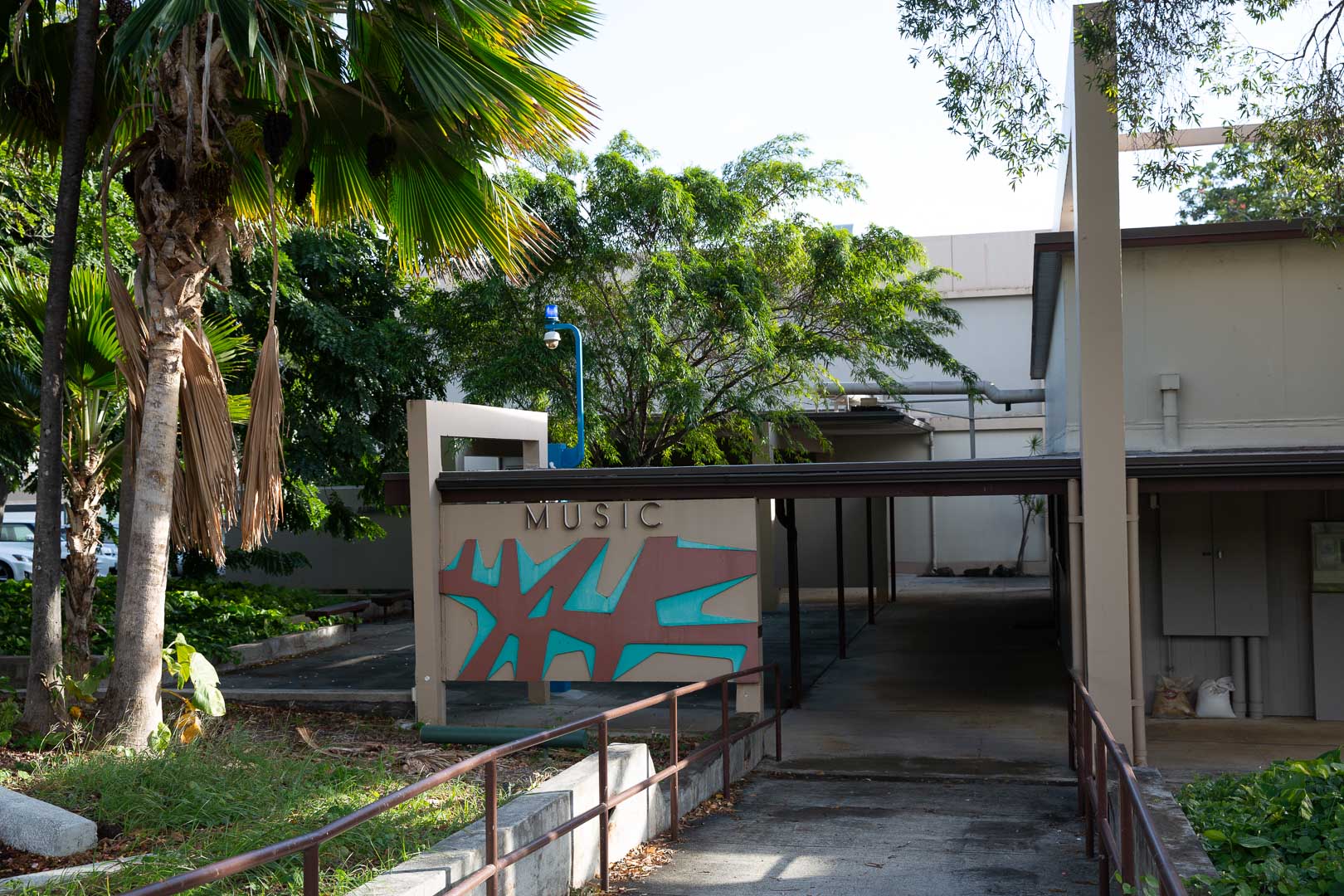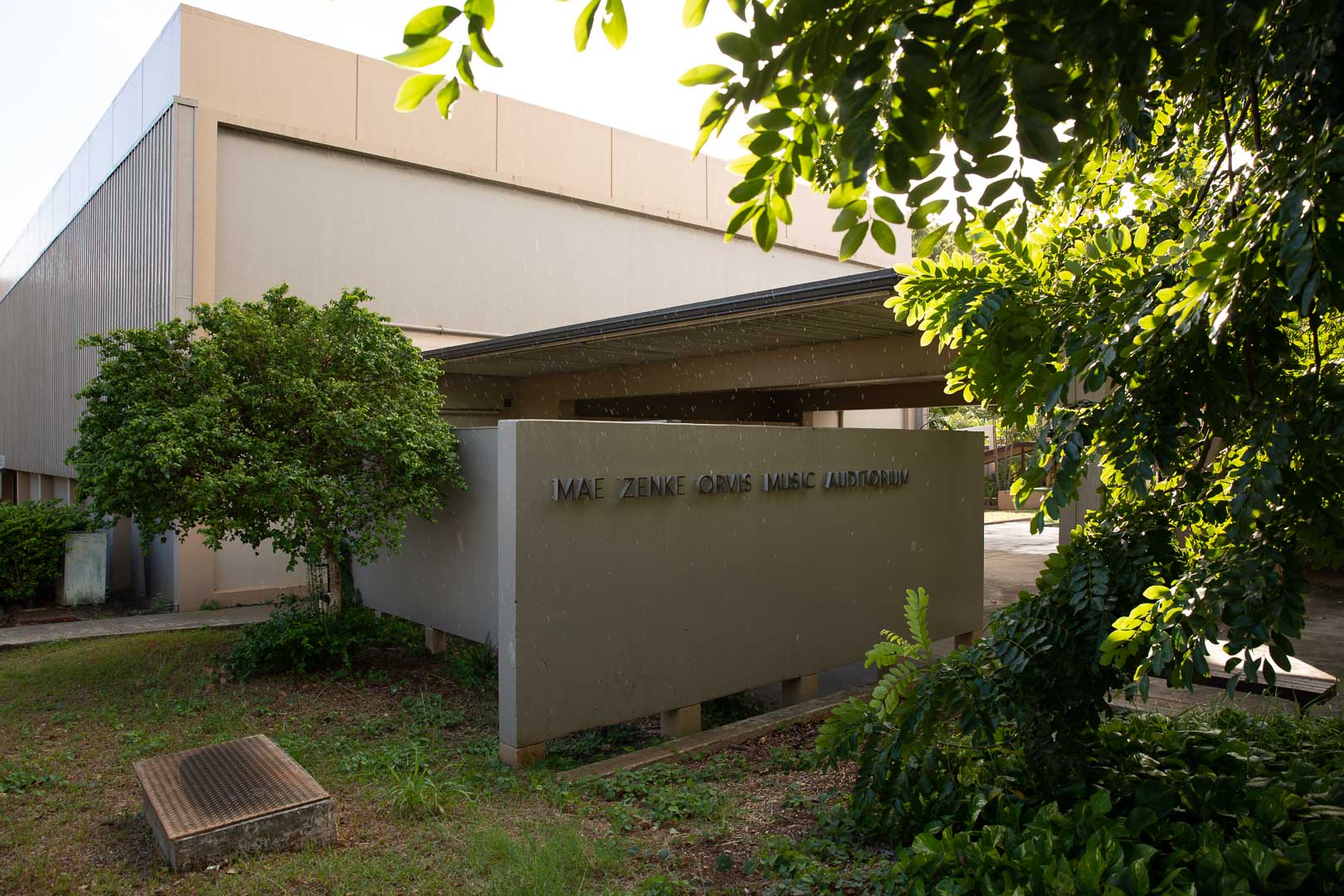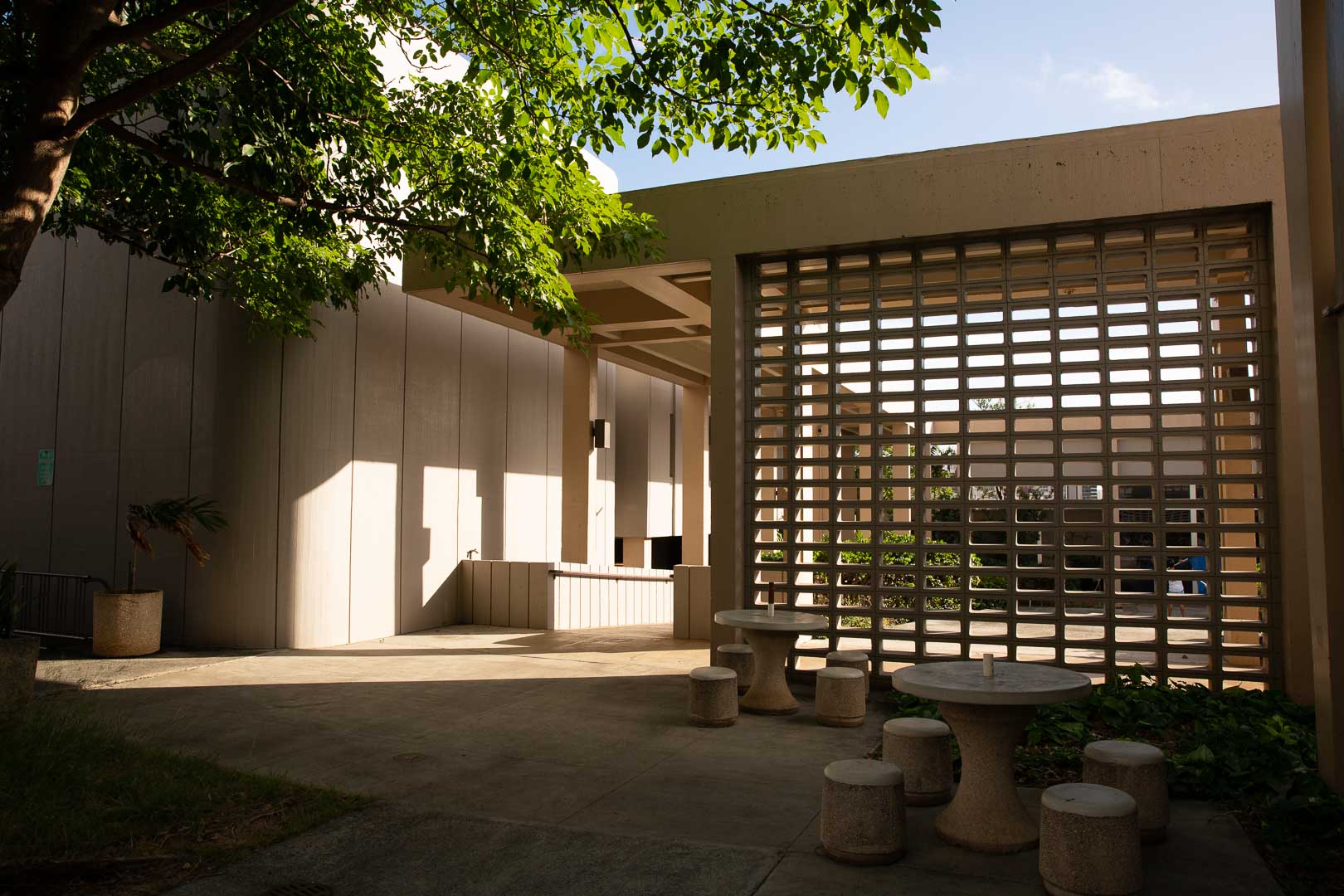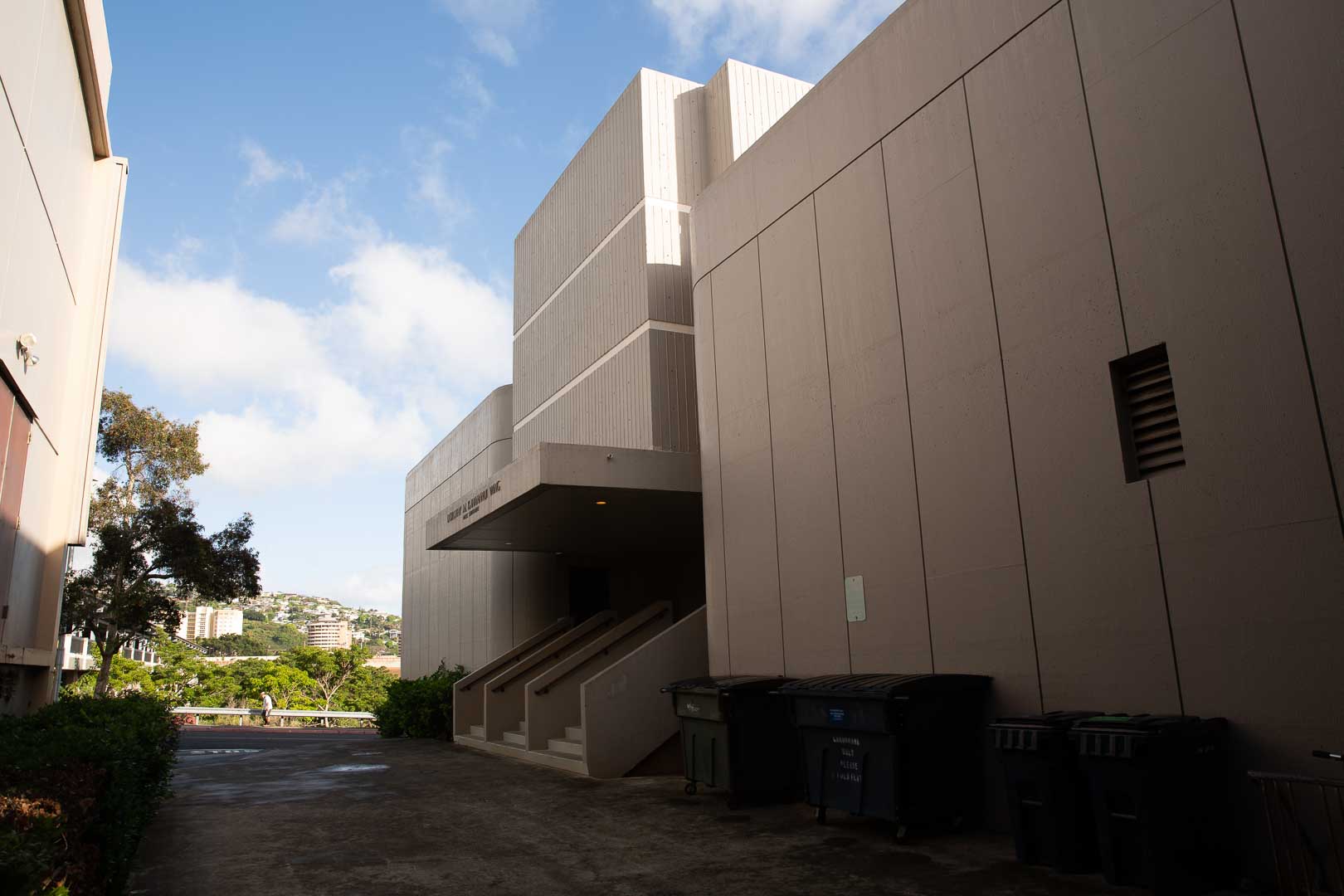 Energy Conserved ~150,000 kWh/year
The Music Complex was built in two phases.  Phase 1 was completed in 1959 and phase 2 in 1975.  The Music Department is one of the most diverse programs in the country with opportunities to study music of Hawai'i, the Pacific and East Asia. This 60,000 square foot complex houses a large 401 seat recital hall, 110 seat choral room,  an astonishing 51 pianos, 23 practice rooms, a rehearsal room, an electronic keyboard lab and a wing dedicated to ethnomusicology. 
Over time multiple efficiency projects have been implemented at the Music Complex including the replacement of the constant speed Chillers and Air Handlers with Variable Speed Drives and controls and occupancy sensors providing better space temperature and humidity control to better match occupancy, time of day, and seasonally varying cooling loads.  In addition constant speed spits were replaced with variable air volume (VAV) systems at Orvis Auditorium.
The sound from the old system would create a pitch that would throw off the performers and would need to be turned off during performances.  The new VAV system runs during performances and provides comfortable temperatures in the auditorium.
Efficiency features include:
Chillers replaced with high efficiency magnetic bearing type chillers.

Variable frequency drive controlled Cooling Tower.

Variable frequency drive controlled Fans.

Variable frequency drive controlled Pumps.

Occupancy Sensors

Variable Air Volume (VAV) architecture