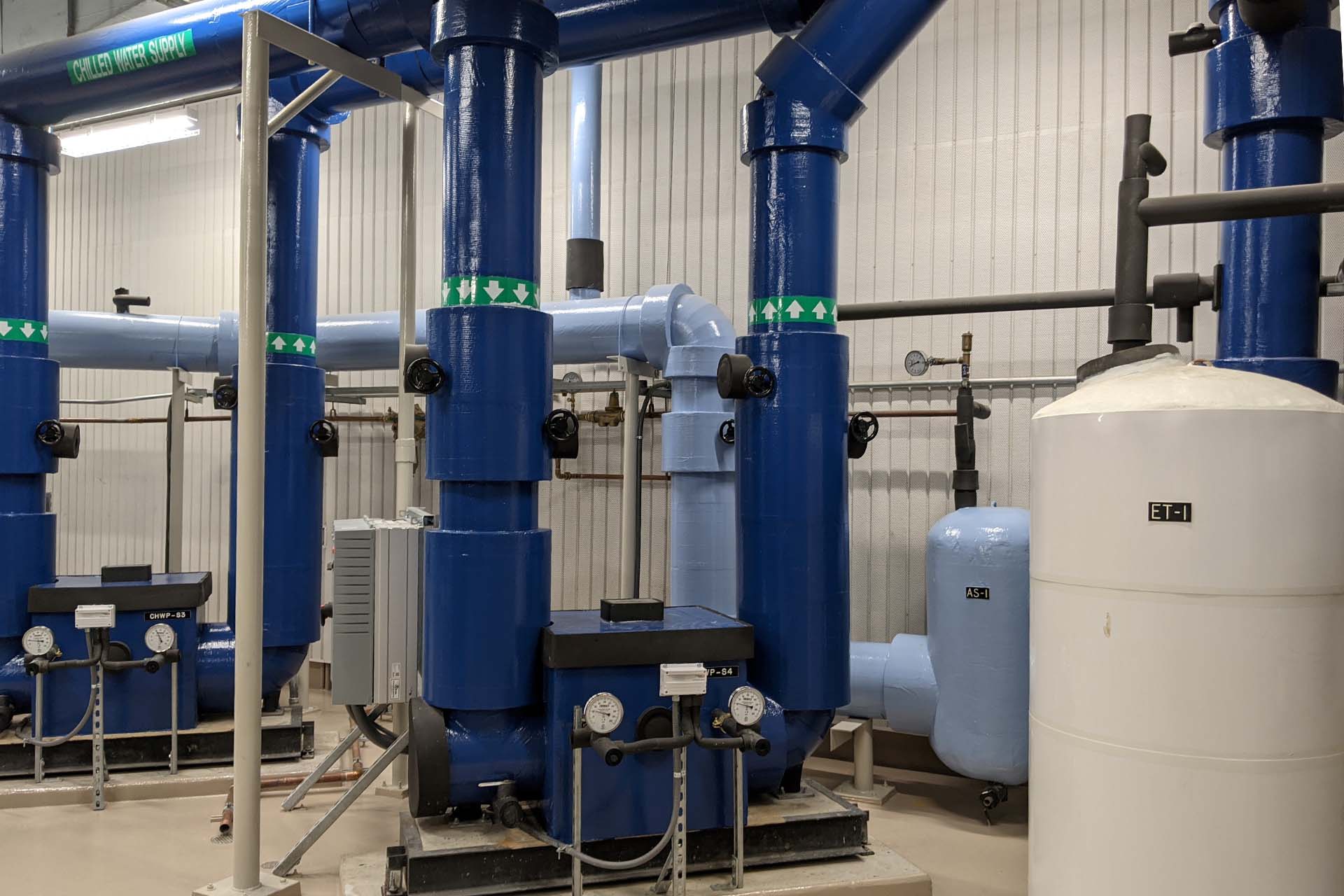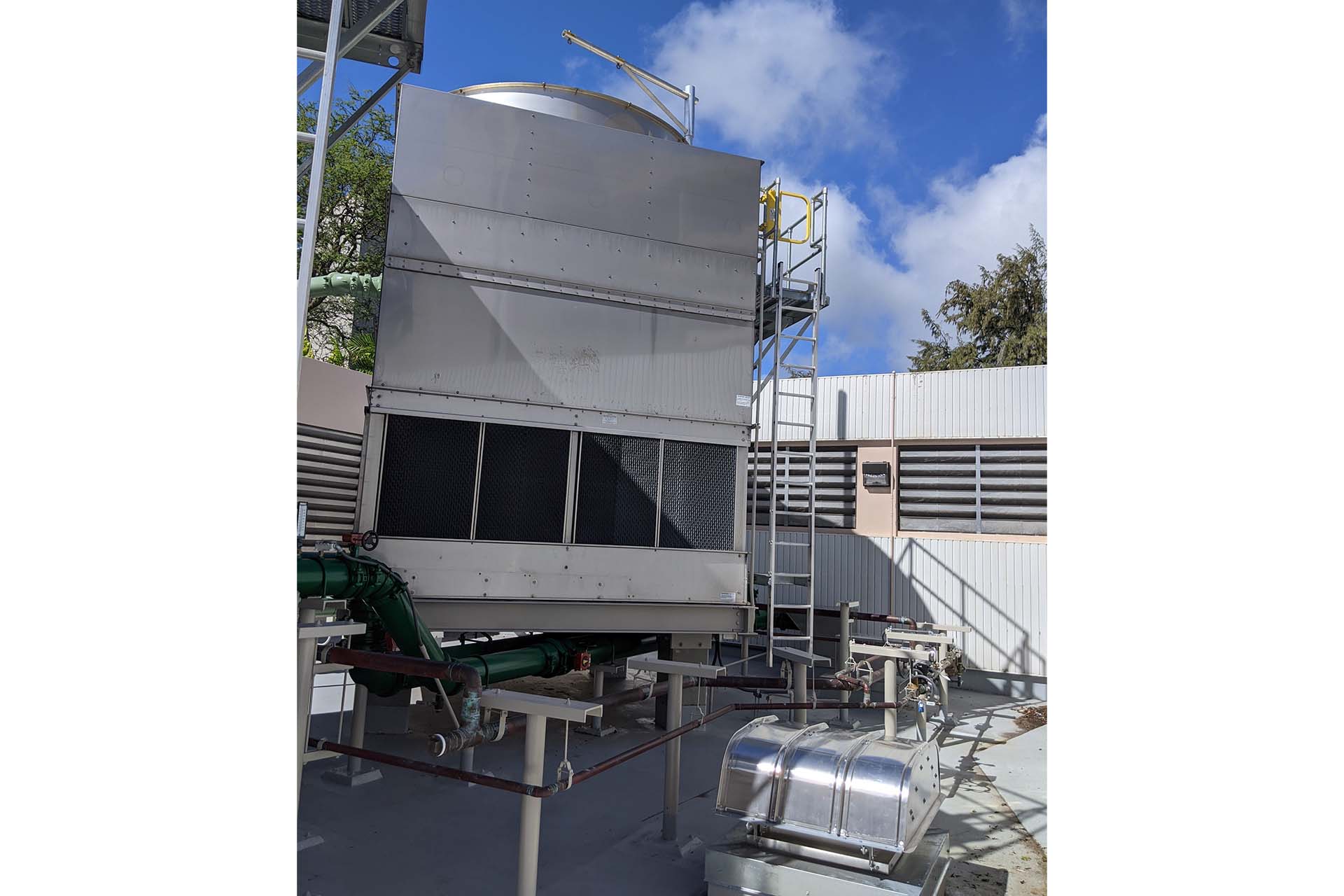 Energy Conserved ~360,428 kWh/year
The Quadrangle is composed of 5 buildings that were built between 1914 to 1938; Hawaii Hall, Gartley Hall, George hall, Dean Hall, Crawford Hall. The first building constructed was Hawaii Hall over 100 years ago. Today Hawaii Hall continues to perform a central role as the anchor of the Quad and houses the large central chiller plant that powers the Quad Loop System.
In 2000 the Quad added a chiller plant to provide chilled water to all the buildings in the loop. Fast forward to 2020 and today we are replacing the original chillers with more energy efficient models. Variable control systems were added replacing simpler constant running systems to better match chiller power to thermal load and conserve energy.
Over the past two decades the Quad Loop has been used as a proof of concept for teams in the UH Facilities Department to test ideas and designs to optimize operations, achieve maximum performance from the system, increase comfort and safety for occupants, develop and deploy sophisticated controls, improved maintainability and energy efficiency.
The majority of the efficiency gains from the Quad Loop upgrade are from the following subsystems:
Chiller efficiency:

higher performance with less energy consumption
New materials: stronger magnets, lighter stronger alloys
New designs:

VFD controls: smarter systems run motors for maximum efficiency using improved sensors and algorithms.

Pumps, fans, valves benefit from more precise motor control