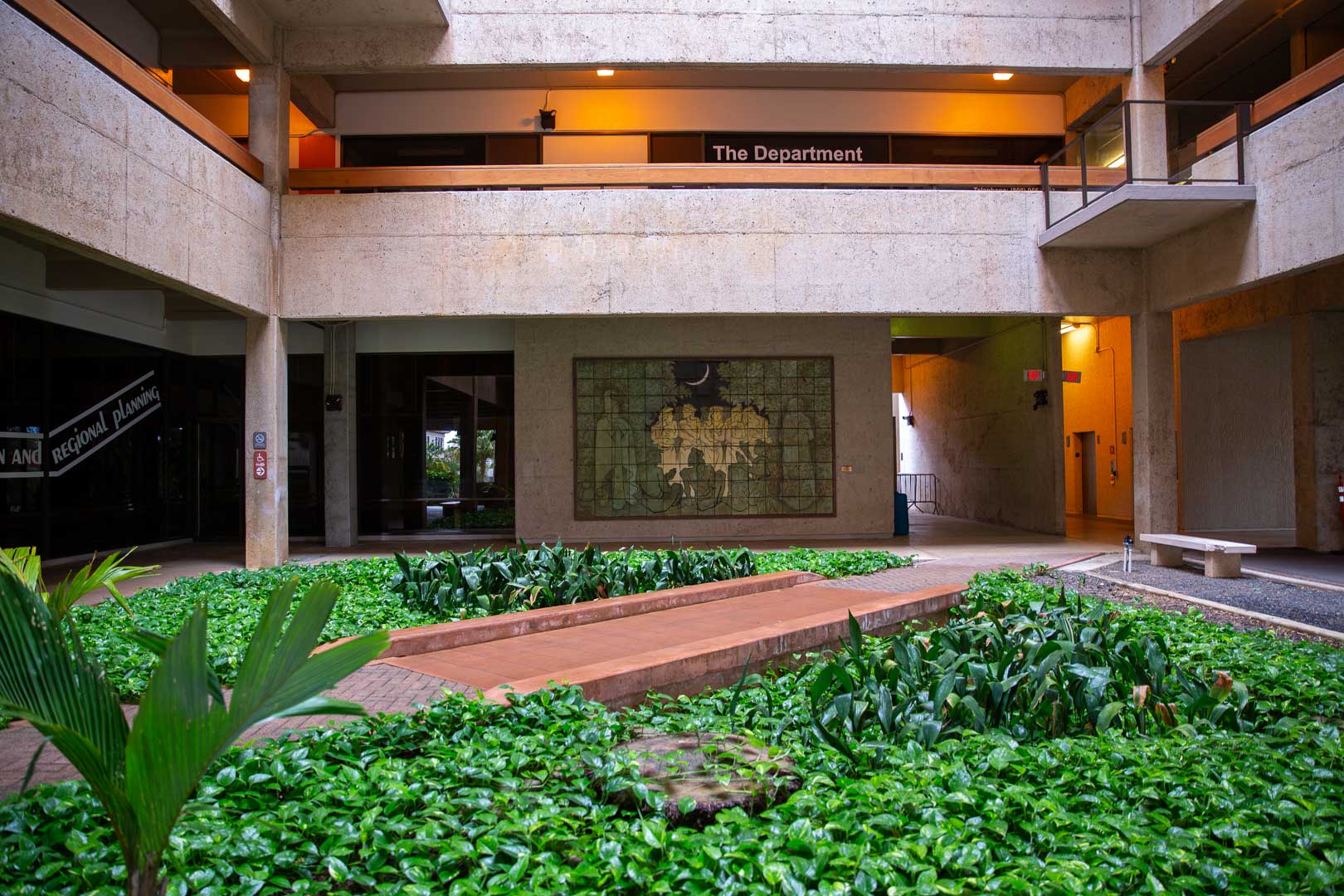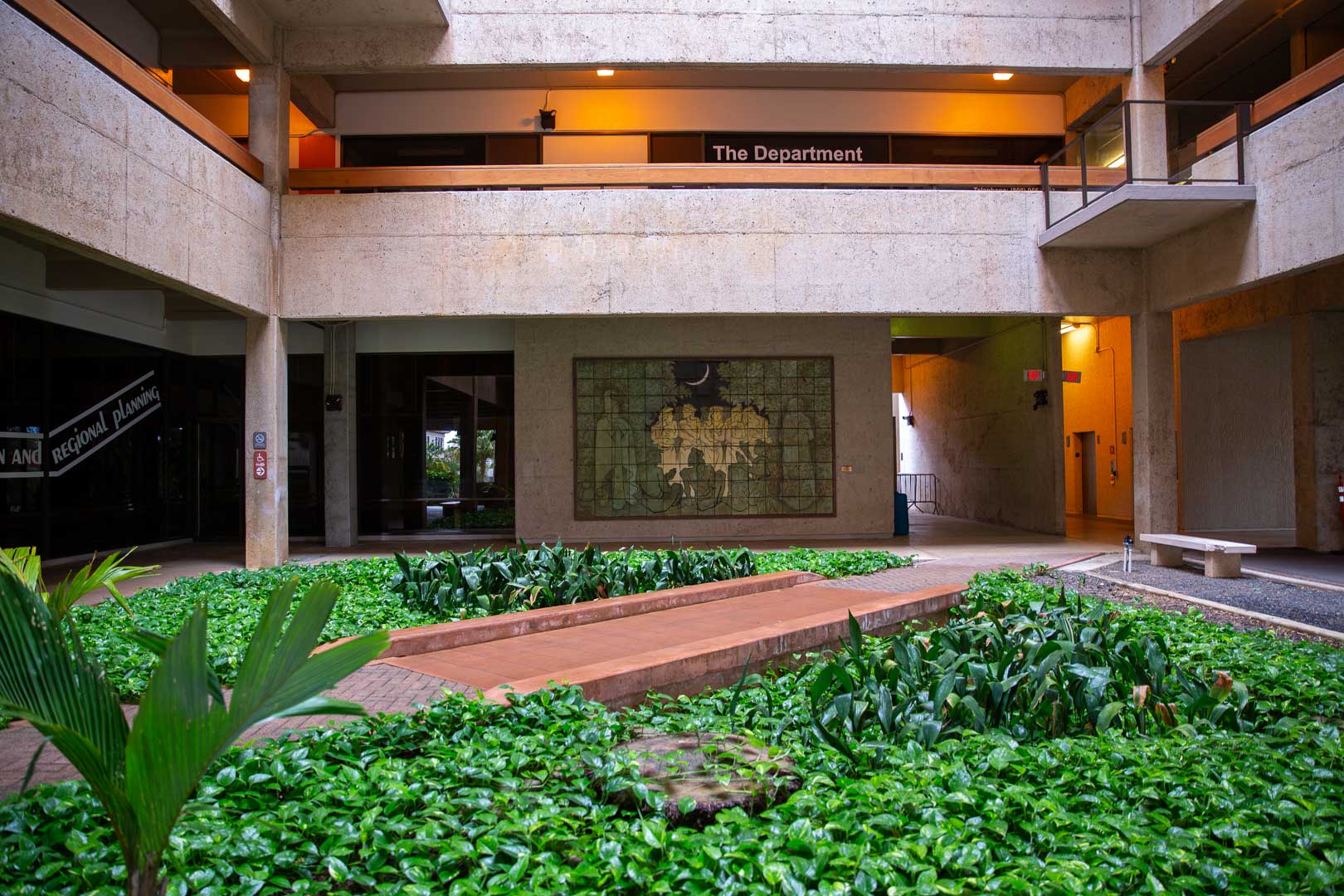 Energy Conserved ~1,300,000 kWh/year
Built at a bold 45 degree angle to the Quad, Saunders Hall was inspired by a style of architecture called "Field Theory".  The firm of Ossipoff, Snyder, Rowland and Goetz completed the prize winning project in 1974.  Originally named Porteus Hall in 2002 it was renamed Saunders Hall in a rare honor after two people, Allan and Marion Saunders.
Major improvements to the HVAC system resulted in such large gains in efficiency. The work could have been called a Major Renovation, however this project was funded as a "Deferred Maintenance Project".  Deferred Maintenance Projects are supposed to replace old systems that are beyond their serviceable life with one exactly the same.  But through the ongoing desire for efficiency and improvement, modern advances in the HVAC industry, and creative design thinking, these upgrades were embedded into this Deferred Maintenance Project.
After almost four decades of service, the chiller plant and the interior A/C equipment were replaced with new state of the art equipment in 2014.  Work of this magnitude often requires closing a building to the public for months.  Saunders Hall was kept fully occupied and operational during construction, a testament to the careful planning and skillful execution by the Facilities team.
In addition to improvements for maintainability we were able to design a system with many energy efficient features such as:
Enhanced occupancy control – the A/C system runs when needed and not just on a schedule.  An occupant can turn it on and if no one is in a room it will turn off. 

This occupant control can only be turned on during a defined daily period.

Chiller Plant system was redesigned to use variable flow primary water chilled water and variable flow condenser water systems

Chillers replaced with high efficiency magnetic bearing type chillers.

Variable frequency drive controlled Cooling Tower.

Variable frequency drive controlled Fans.

Variable frequency drive controlled Pumps.

Custom control algorithms were developed to run the system at peak efficiencies.