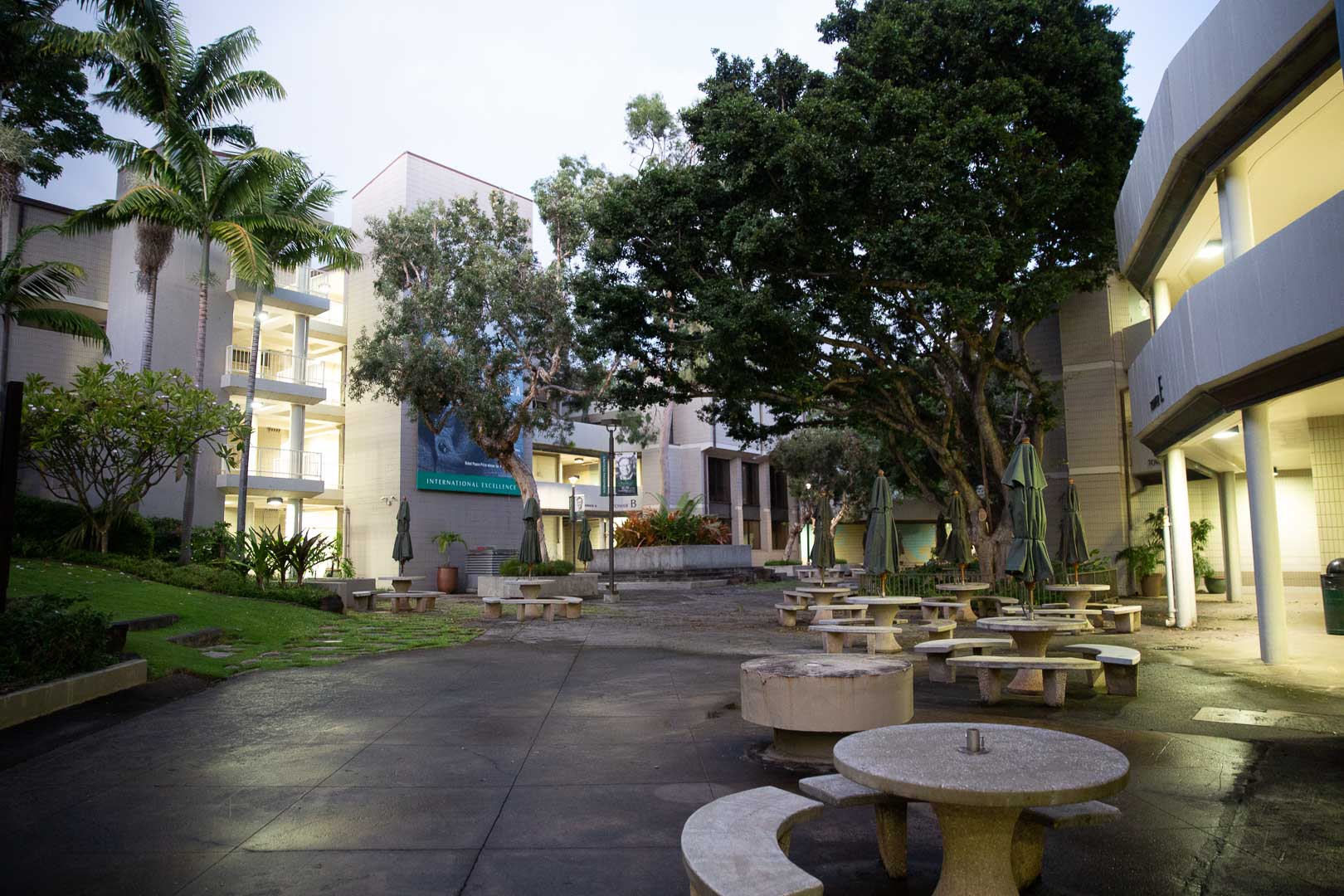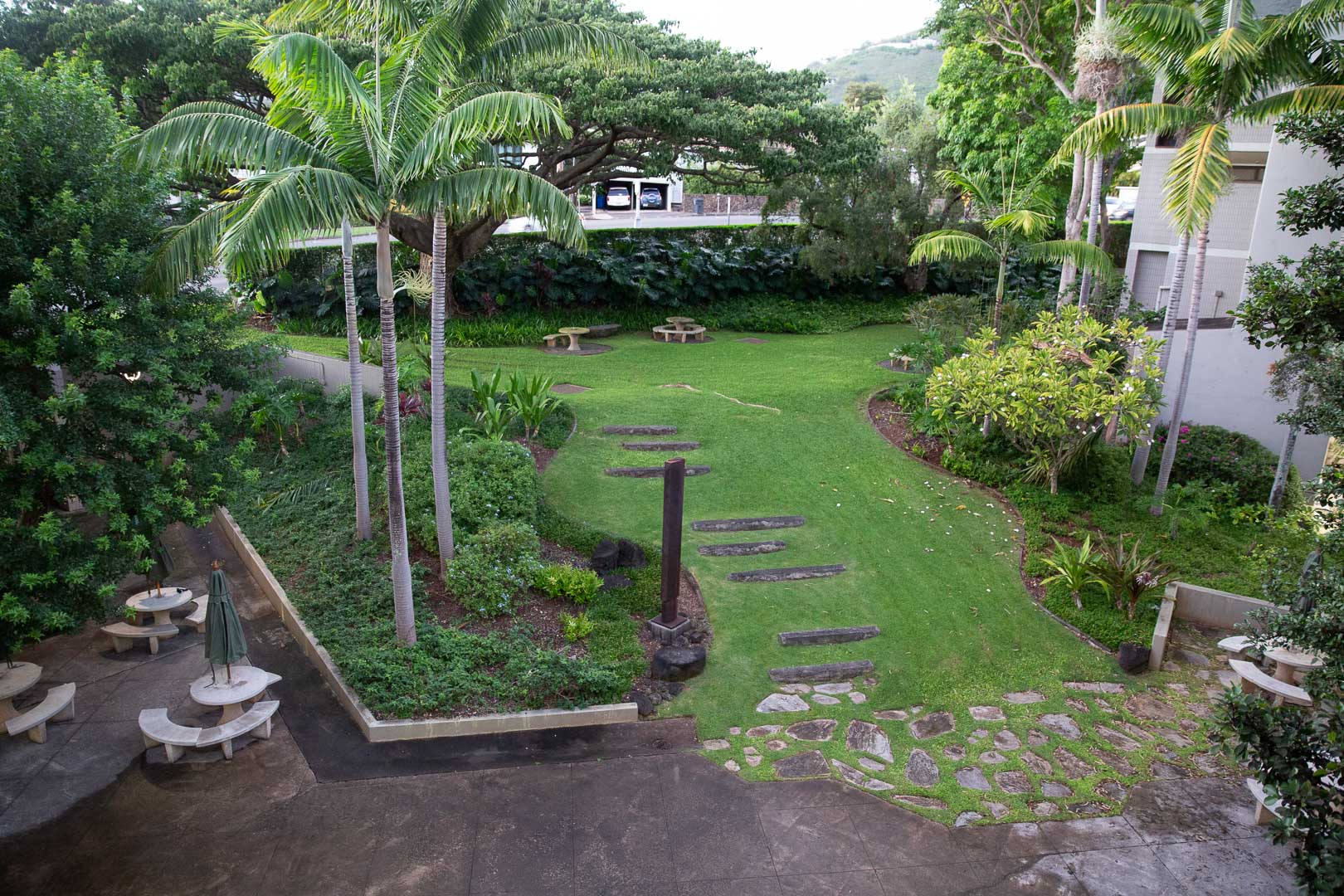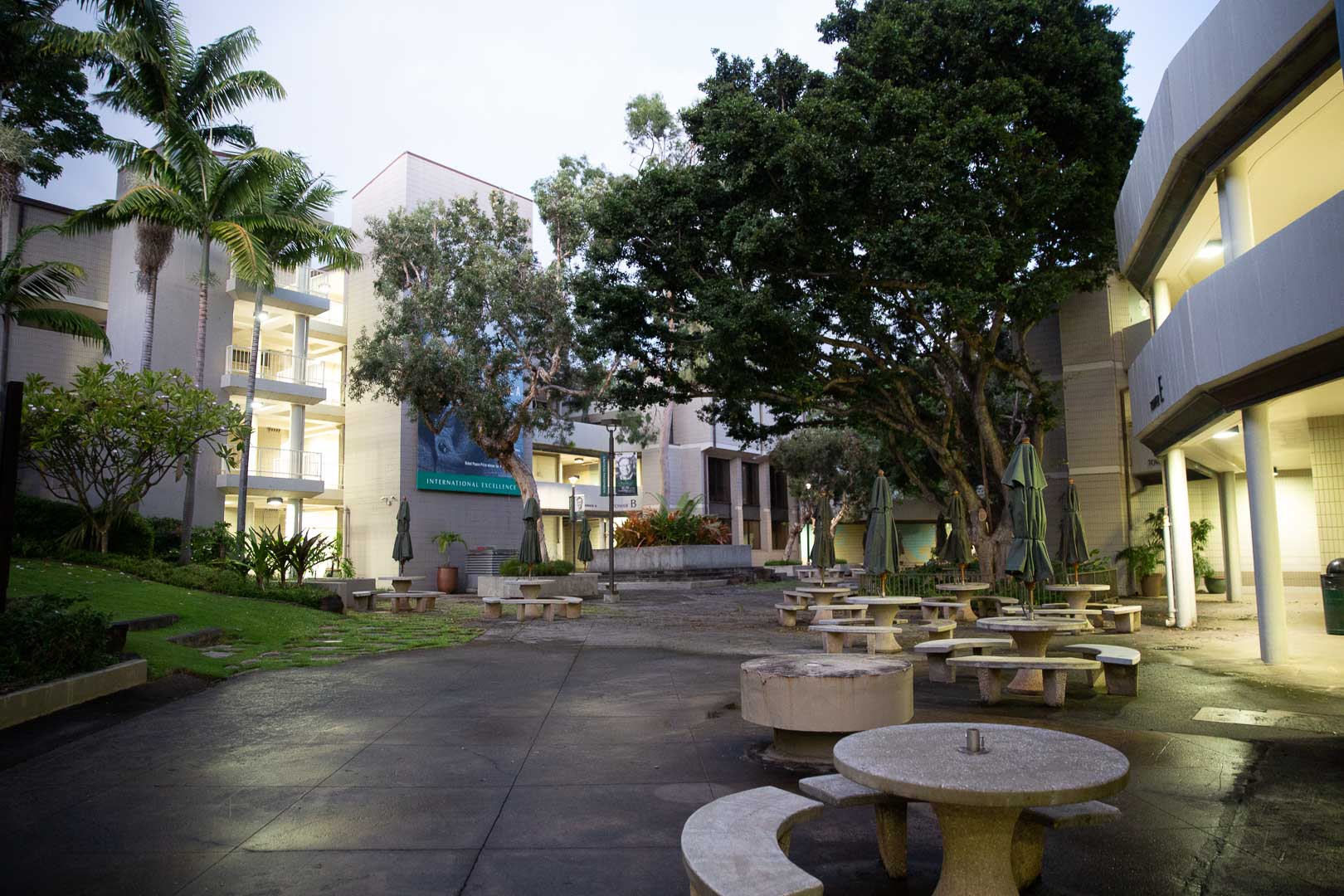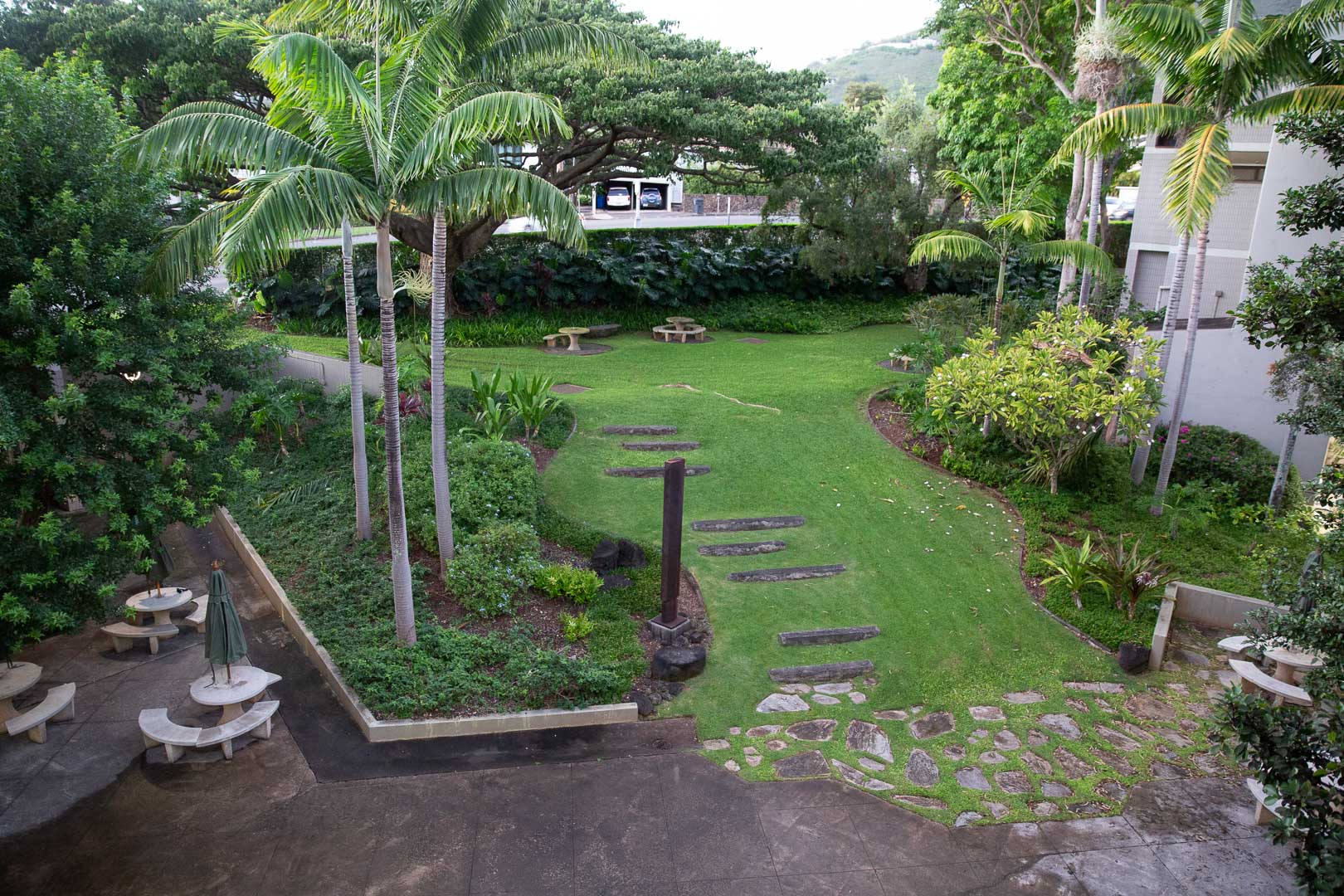 Energy Conserved ~143,954 kWh/year
The Shidler School of Business is a multilevel complex of buildings, walkways and courtyards. The lighting system used what was available in 1971, when its construction was completed. 46 years later, all of the hallway ceiling lights at the college were replaced with energy-efficient LED light fixtures. This initiative was done primarily to help lower the UH electricity bill, and demonstrate the commitment to sustainability.
The upgrade to LED's and a new control system brought other benefits:
Improved coverage, uniformity, color rendering, for improved visibility.

Much longer bulb life, less maintenance and replacement costs

Time clock control, photocell control and motion activated bi-level illumination control to increase safety as well as save energy.