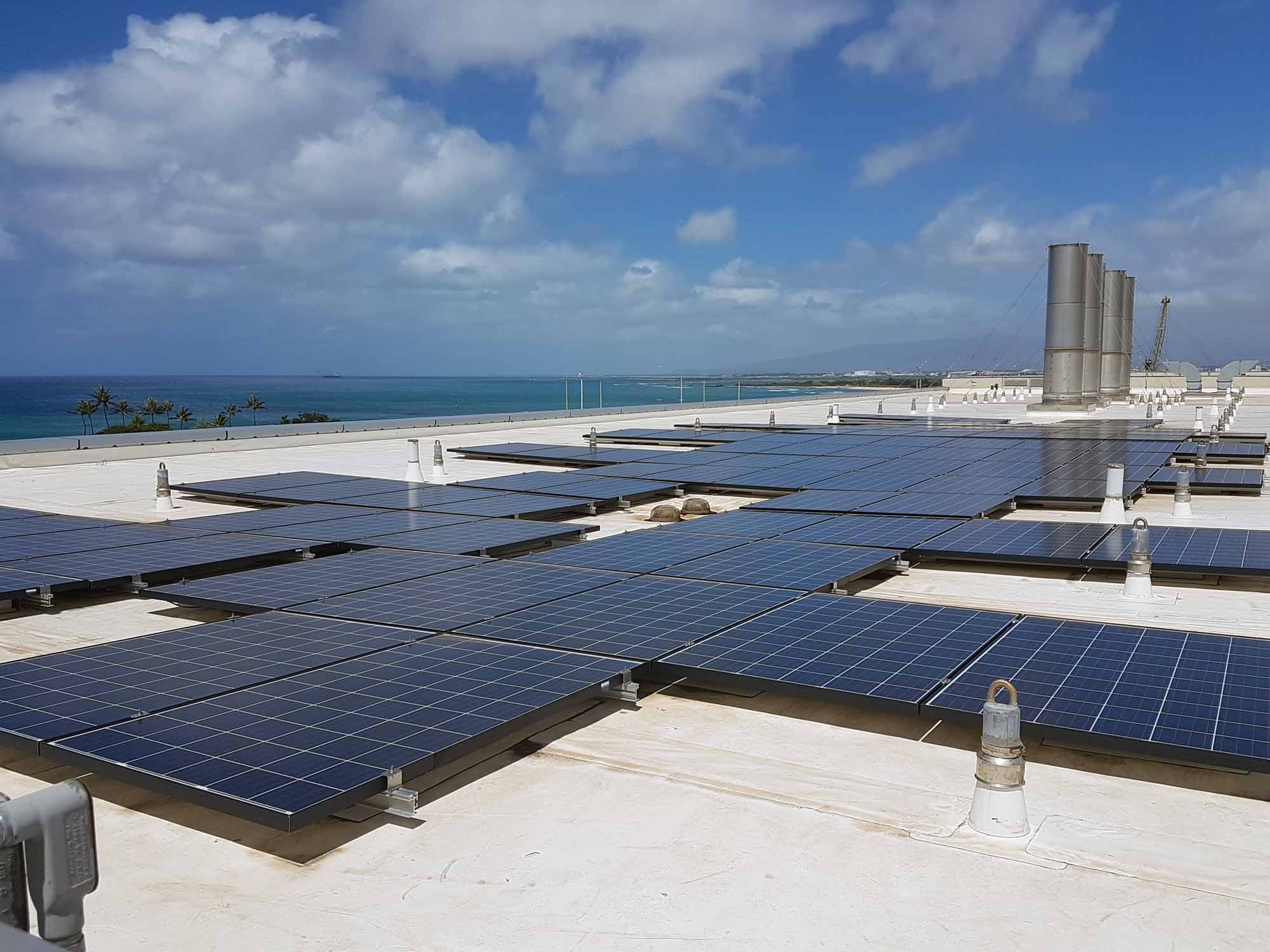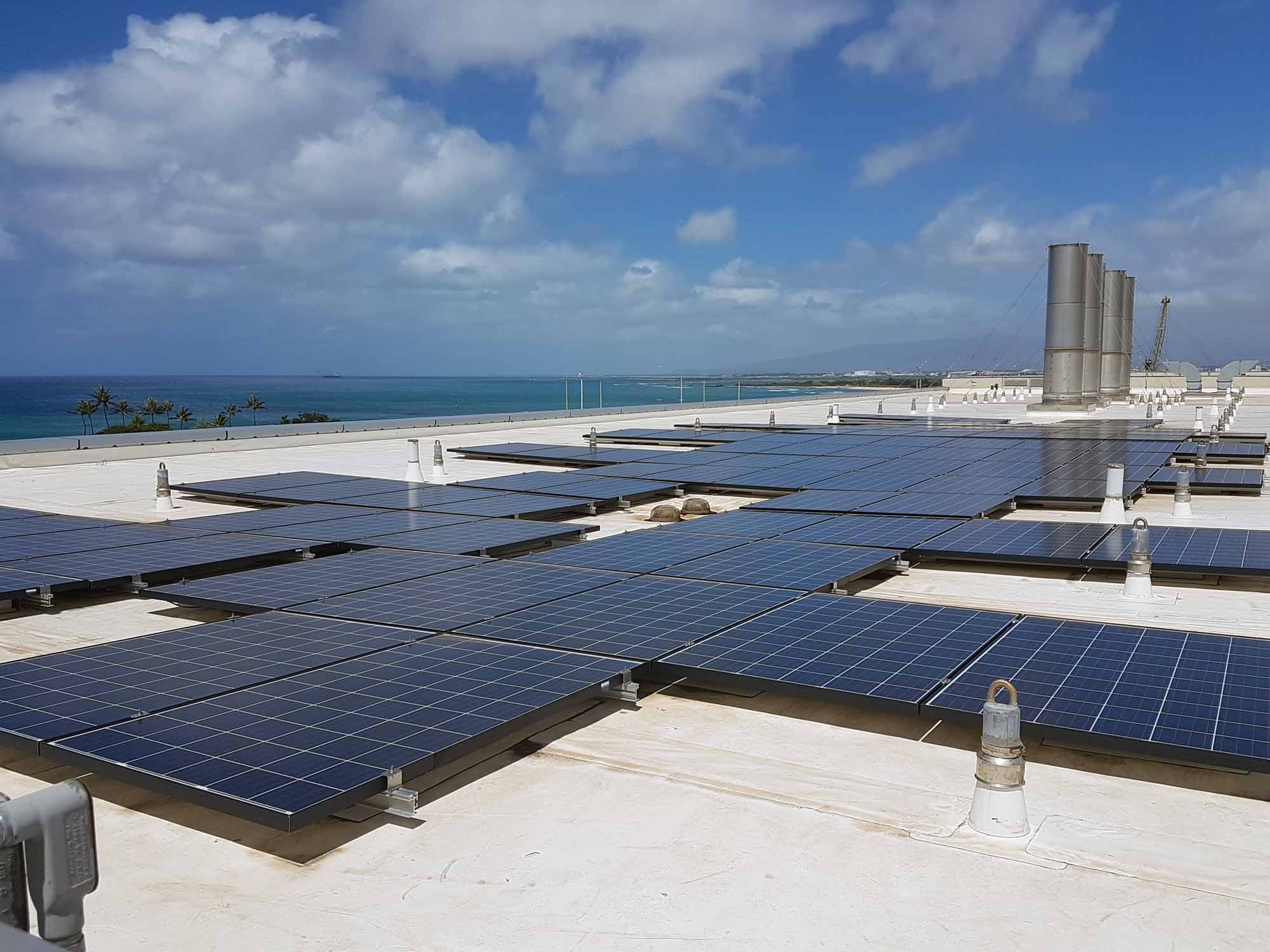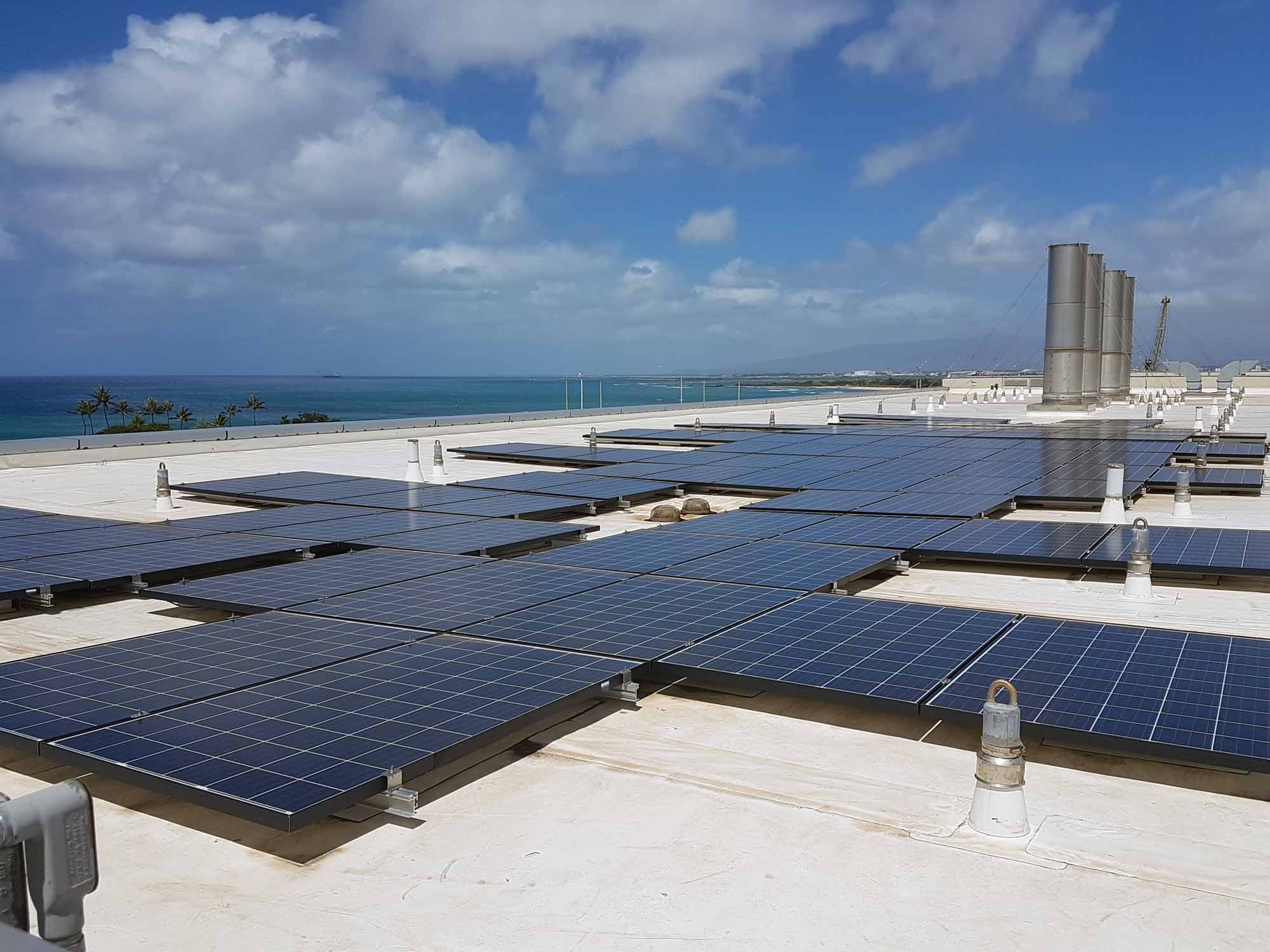 Campus Affiliation: Mānoa
Date activated: 01/05/2018
Capacity: 128 kW DC (STC)
Estimated Annual Generation: 186,880 kWh/year
Sustainability is a hallmark of the building, and the new facility has earned a LEED (Leadership in Energy and Environmental Design) Gold Certification. Features include high-efficiency fixtures and occupant sensors to reduce electricity usage and potable water demand, and vegetated roof surfaces that help reduce the costs associated with air conditioning, reduce the heat island effect, retain storm water, provide insulating benefits, as well as extend the lifespan of the roof. Ten percent of all building materials are of recycled content and 10 percent of all building materials were extracted, harvested or recovered and manufactured within 500 miles of the project site, thereby supporting the use of indigenous resources and reducing the environmental impacts resulting from transportation.
Read the full article on the UH News website: "Public invited to UH Cancer Center grand opening".