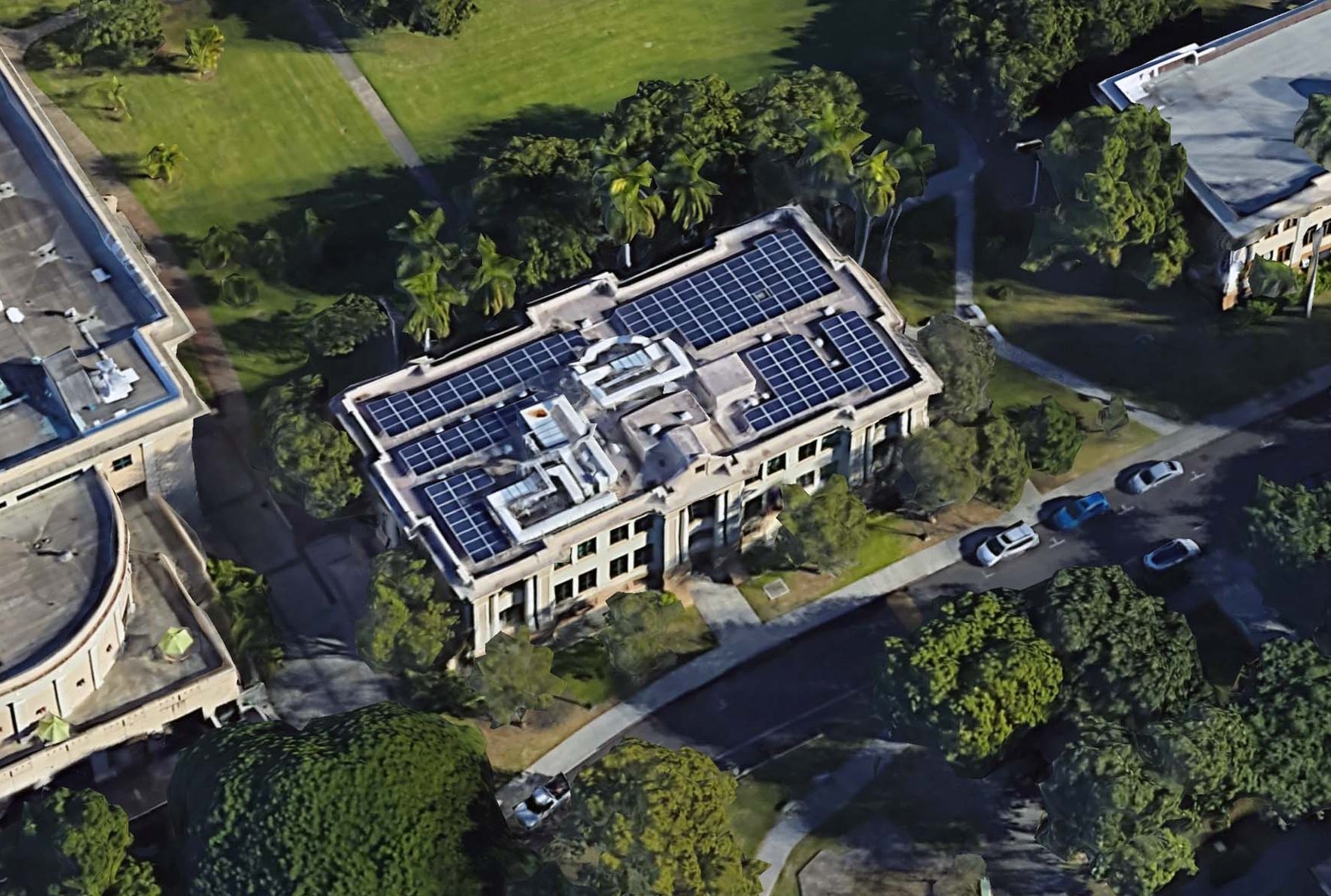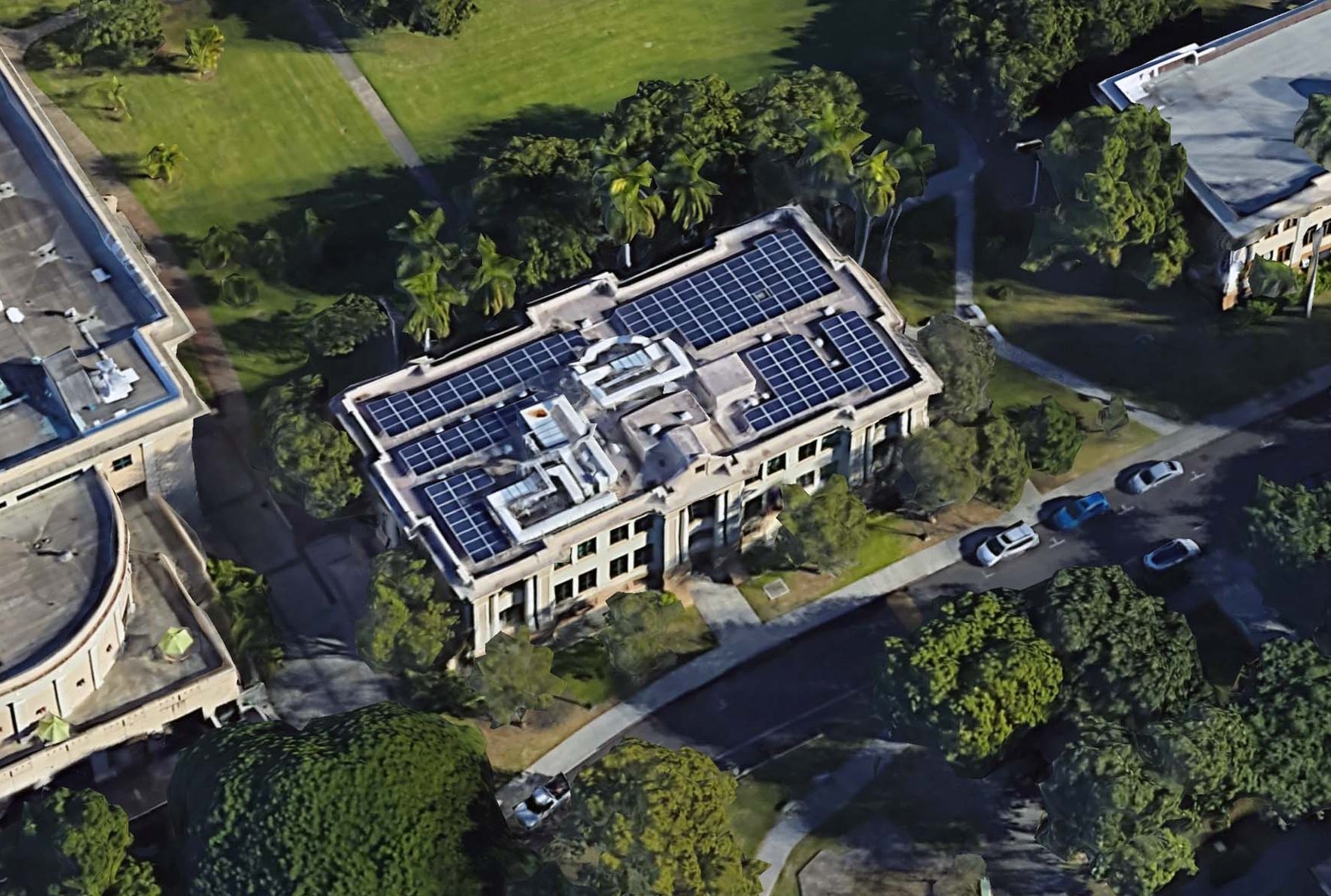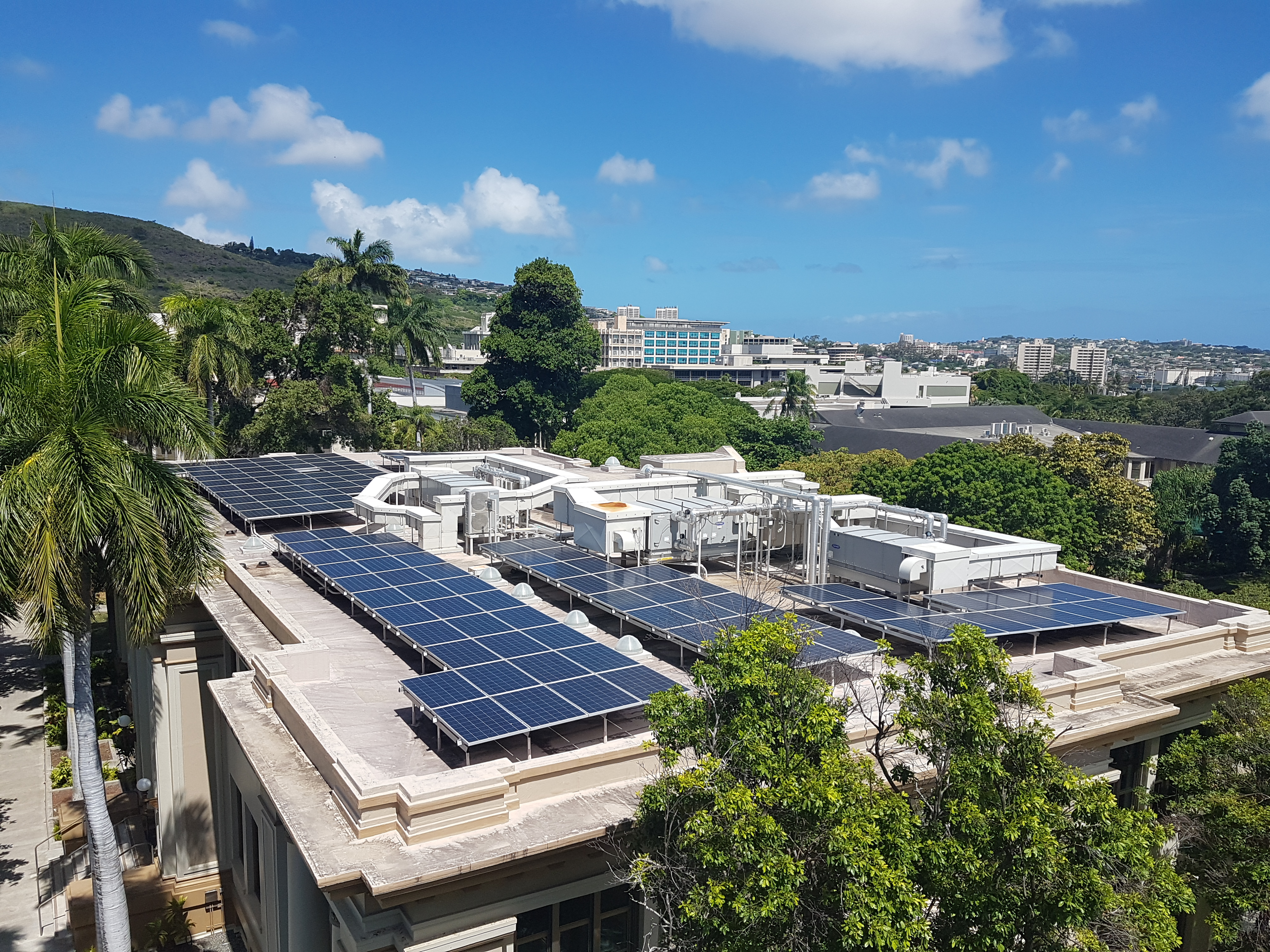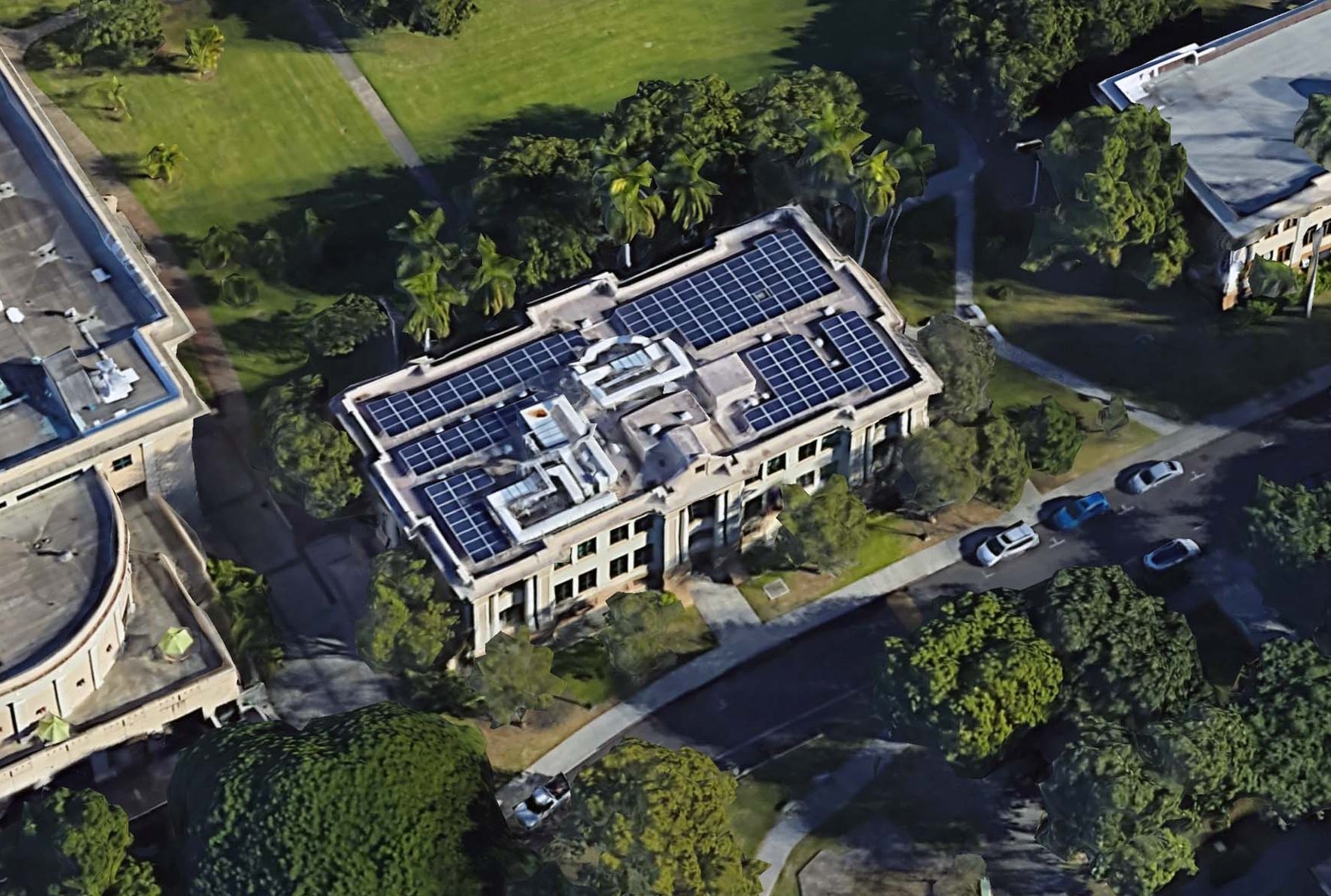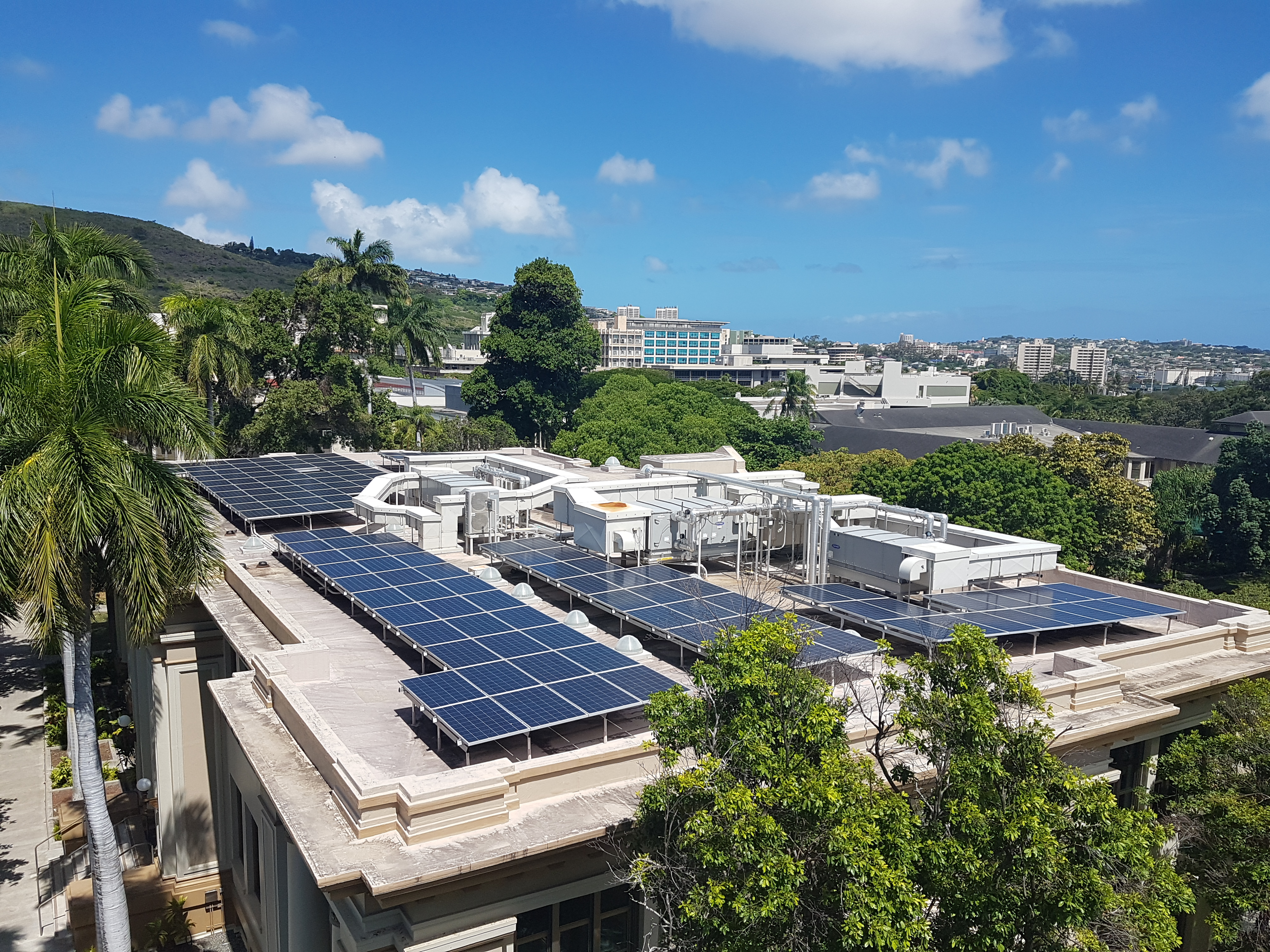 Campus Affiliation: Mānoa
Date activated: 05/20/2014
Capacity: 45 kW DC (STC)
Estimated Annual Generation: 65,700 kWh/year
Gartley Hall, the second oldest building on the University of Hawaiʻi at Mānoa campus, received a new lease on life after a 14 million dollar renovation was completed in 2014. Gartley Hall is a model in sustainability for features that include photovoltaic panels, a solar tube system that provides natural lighting and Energy Star lighting and equipment.
Read the full article on the UH News website: "Gartley Hall built in 1921 receives 21st century renovation".