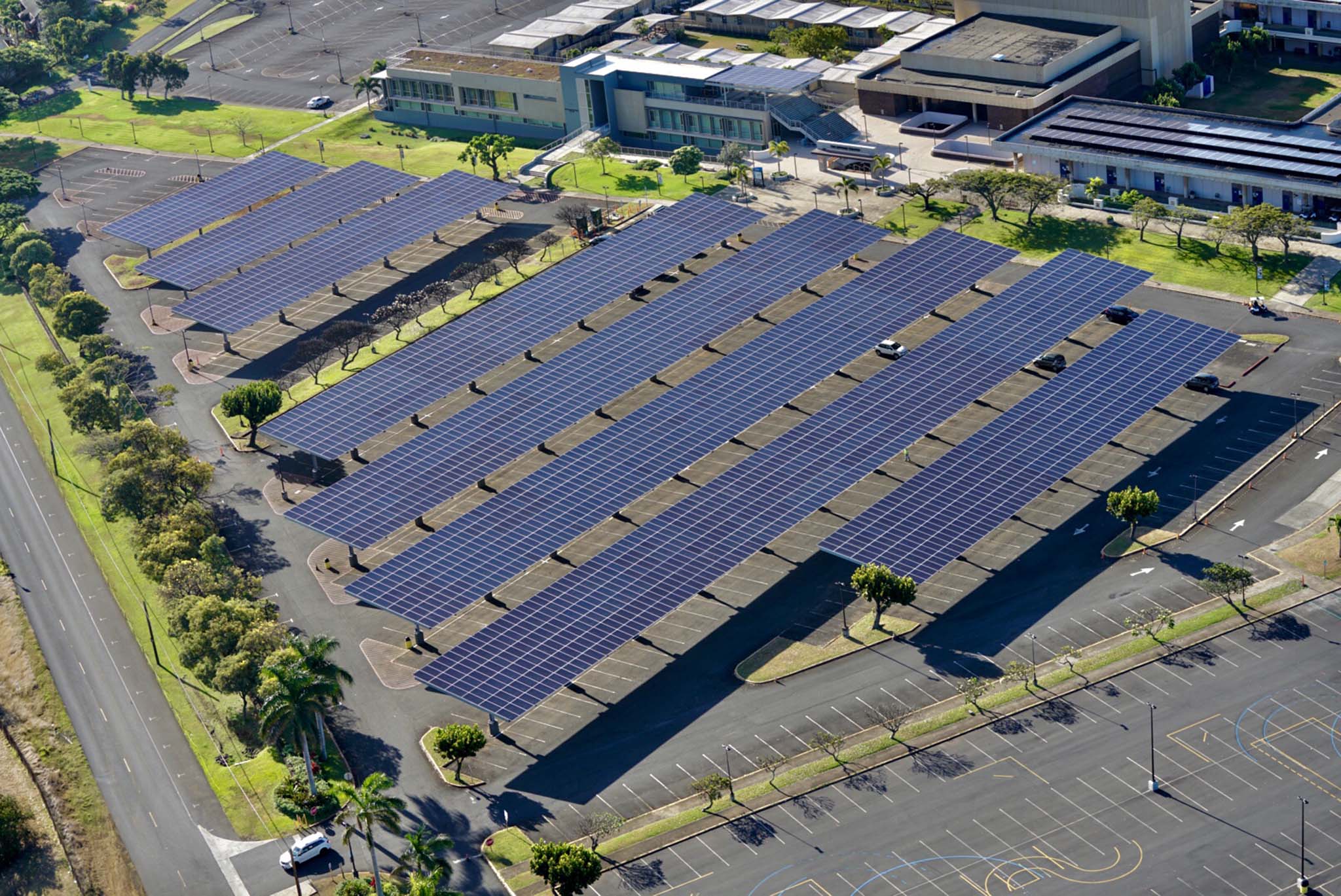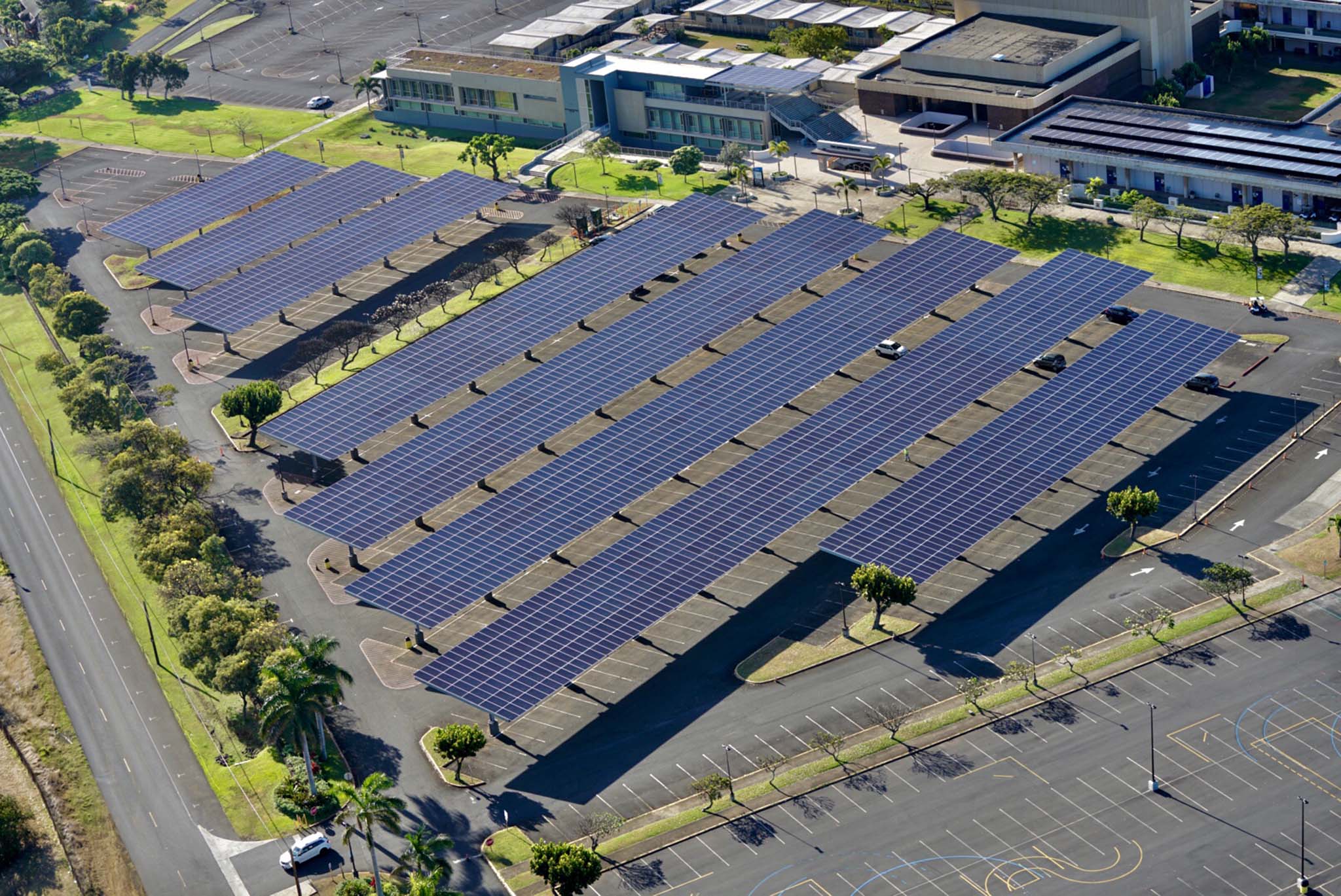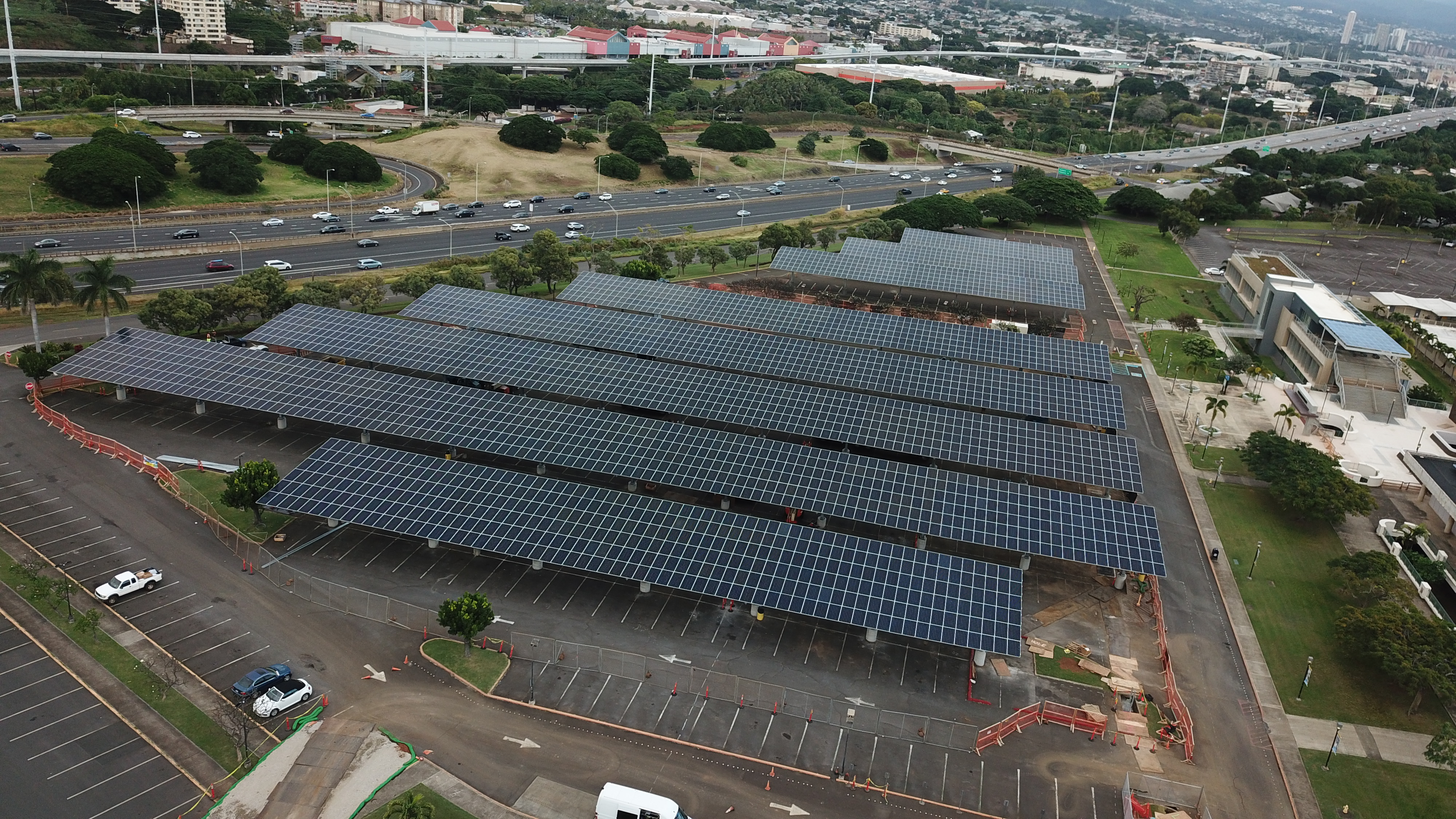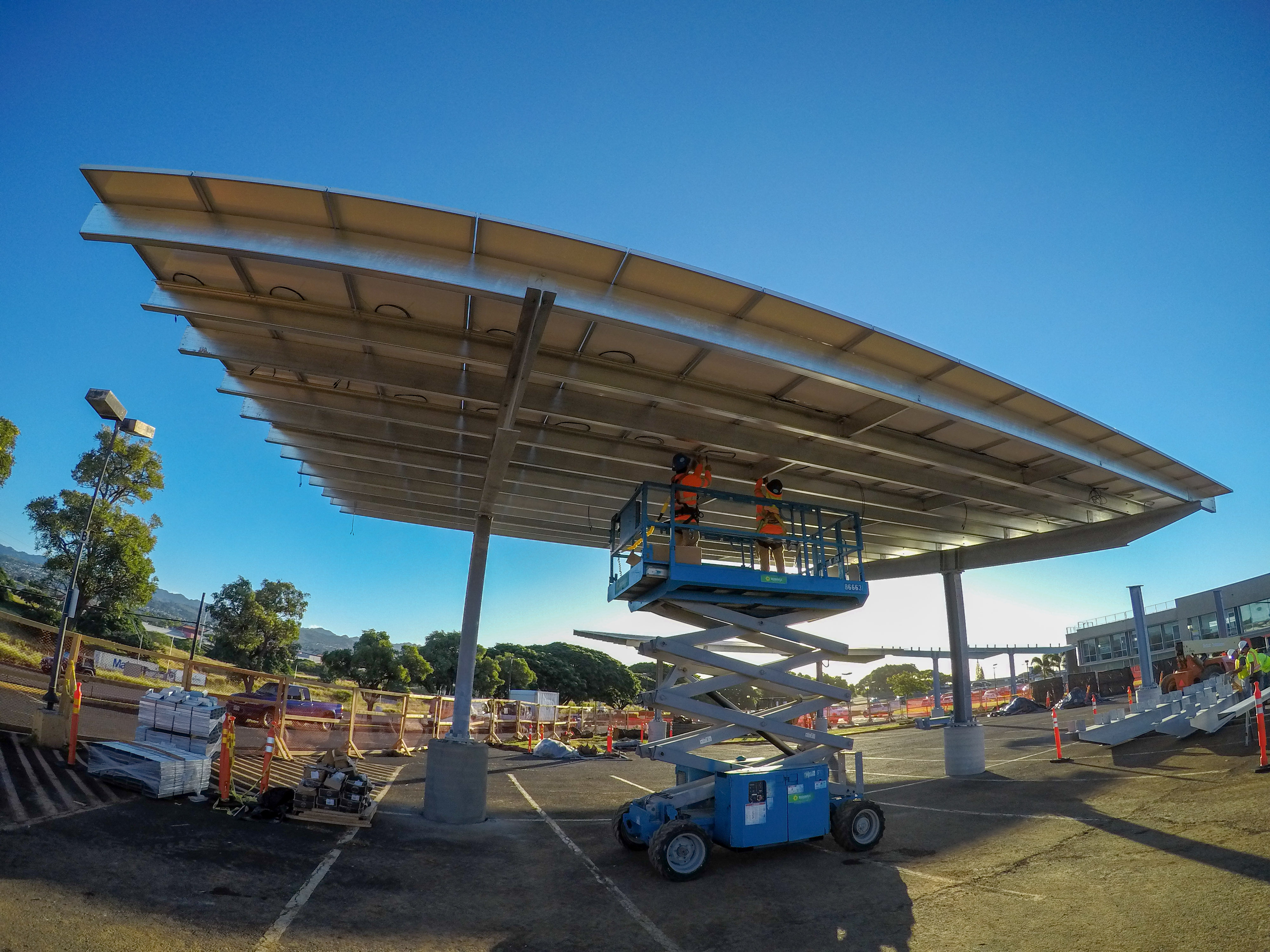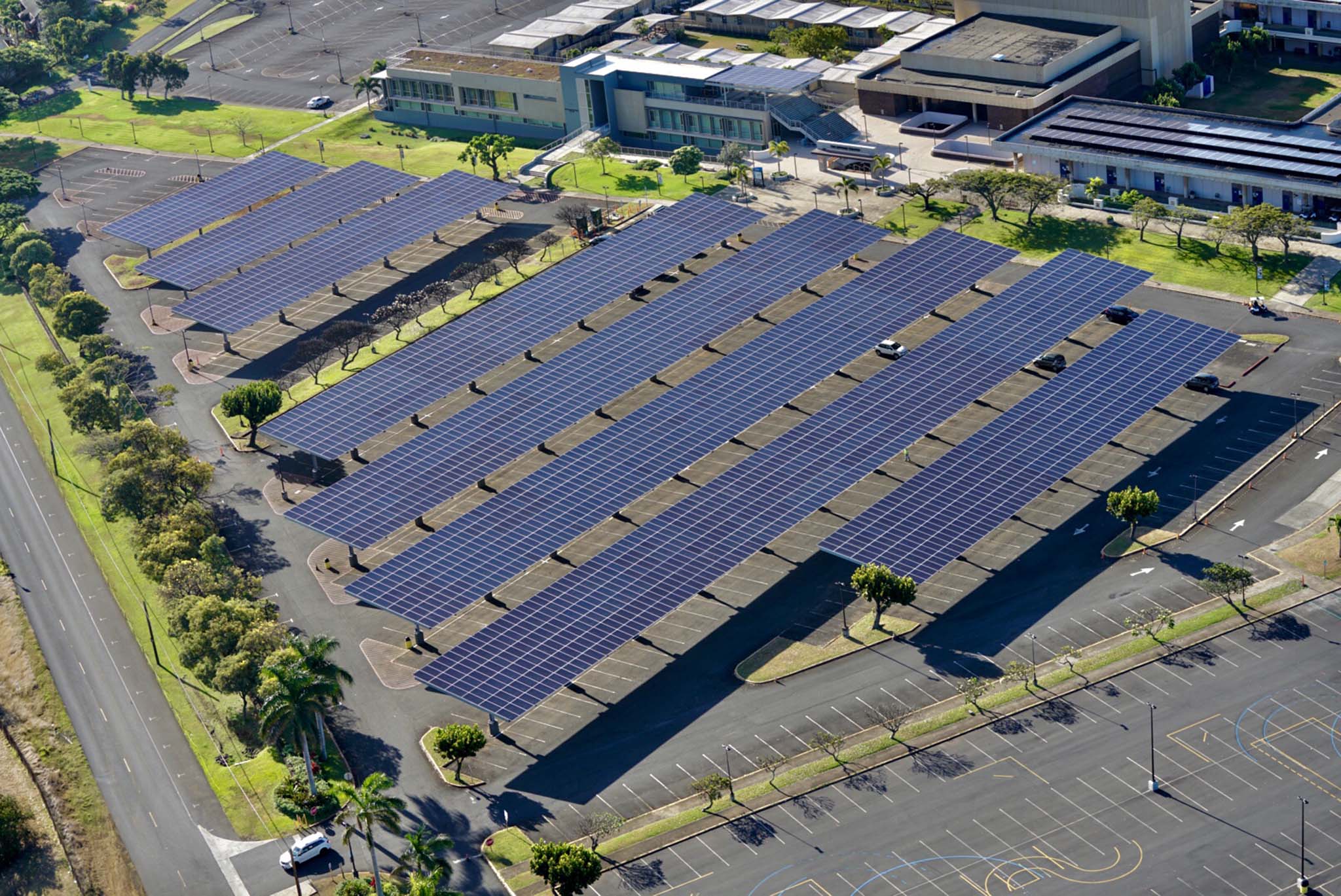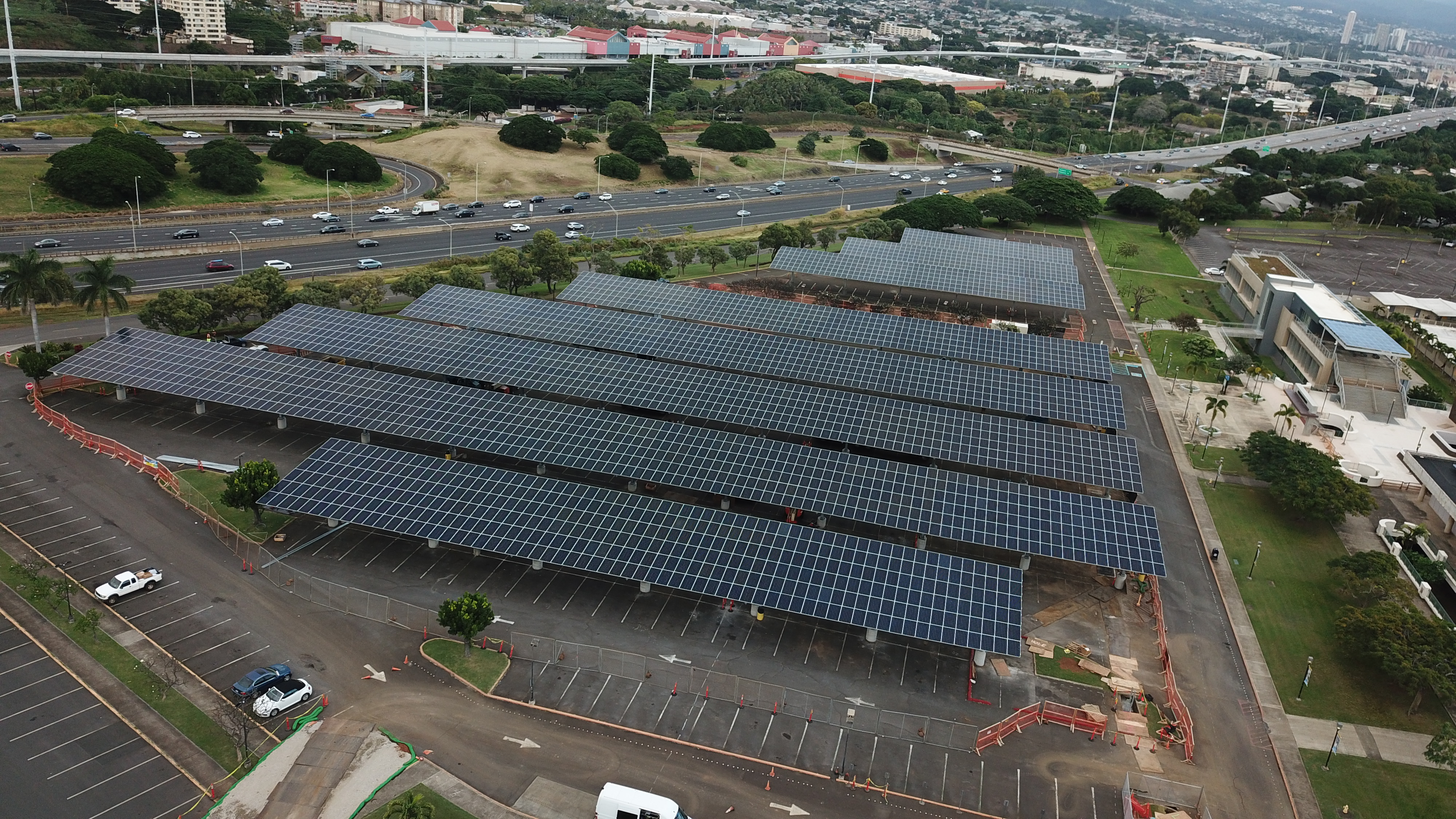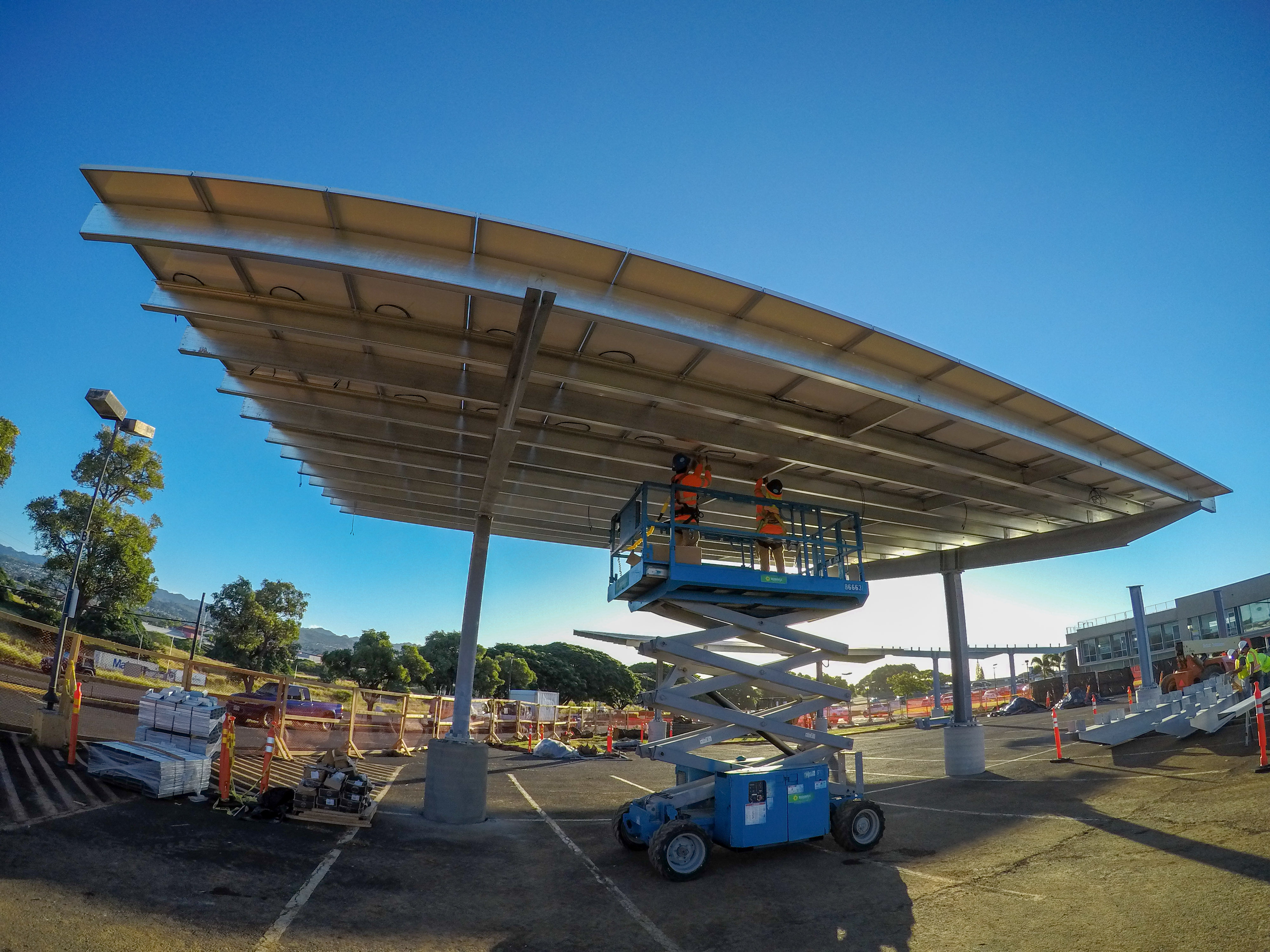 Campus Affiliation: Leeward Community College
Date activated: 4/7/2020
Capacity: 1678 kW DC (STC)
Estimated Annual Generation: 2,449,730 kWh/year (estimate)
Leeward Community College has flipped the switch on becoming one of the first virtually net-zero campuses in the country. The campus is generating 97 percent of its energy through on-site photovoltaic (PV) systems, including solar shade canopies, rooftop arrays and distributed energy storage. This was done following a performance contract that reduced consumption through various energy efficiency measures. Leeward CC's energy efficiency efforts are guaranteed to save $269,000 in energy and operational costs for the first year and $8.4 million over the project's 20-year performance period.
Read the full article on the UH News website: "Leeward CC becomes UH's first net-zero campus"