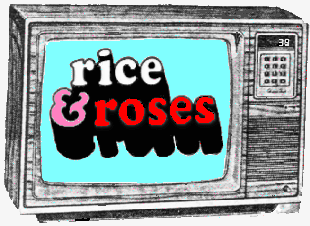 Rice & Roses Series History:
The series first went on the air in 1971 with thirteen programs beginning Wednesday, February 10, at 6:30pm. It was from the start a series by and about Hawai`i's labor movement produced by Hawai`i ETV in cooperation with the University of Hawai`i's College of Continuing Education and Community Service. Guy Nunn, director of the Center for Labor-Management Education was the host of the first series which employed a magazine style format.
The second series was produced/directed by Monte Hickock by agreement with the Labor Advisory Council (LAC). Air-time: alternate Mondays at 6:30pm, repeated the following Sunday at 5pm. An old KHET press release describes the series starting on February 26, 1973, but the actual program descriptions in our files don't start until April 2nd.
A third series was produced by Bob Miller and funded by a specific legislative grant to Hawai`i Public Television. Air-time: Wednesday nights at 8:30, repeated on Sundays at 5:30pm. Between 1978 and 1981, KHET presented a Rice & Roses bulletin/newsletter produced and hosted by Max Roffman and directed by Larry Sichter. Air-times: Mondays at 7pm repeated on Sundays at 5pm. In June of 1980, the Monday air-time was moved to 7:30pm.
Chris Conybeare began as producer/host in the Fall of 1981, Joy Chong directing. Air-time: Mondays at 7:30pm then 7pm, repeated on Sundays at 5pm. In 1986, the time-spot shifted to Tuesdays at 7:30pm, repeated Fridays at 1:30pm; in 1987 the repeat broadcast was moved to Wednesday at 8:30pm.
Regular programming as a series ceased after 1987. In 1988 only 2 were produced; in 1989 just one. No shows were on in 1990 or 1991. One special was produced in '92; three shows in FY93-94; and one in 1996 making a total production of 310 shows in the 25 years between 1971-1996.

return to the Rice & Roses Catalog
or
Back to CLEAR Home Page