Turning Poet
After a day reading emails,
ogling spiraling pandemic
through the kaleidoscope
of unemployment backlog,
bungled bureaucracy,
and complexity, now, the night wind
is a cool stream over my skull
and the heavens startlingly
close. I think believing makes it
so: we are spirits, trapped
in a material world. I let myself drift
along the street with the leaves
of the monkeypod. Is reality the feeling
or the analysis? I mean here, tonight,
is it the stucco rectangles
or the lifting of something—glancing up—
from inside my chest or the top
of my cranium, towards—
I have been fooled, to have thought
the things of the world
comprised my world.
I have been foolish, to trust
only the crispness of the picture
and ignore the quality of the light.
I will go home, untie my shoelaces,
brush my teeth before bed.
Yet here I am walking, dancing
under the sky; perhaps
for this moment
or forever.
Moai Mountains
Manoa Valley, O'ahu
You think you have never known
a valley this deep,
such towering cretaceous cliffs,
and, on the valley floor,
you and the insect kingdom
are compliant, cheery wanderers.
The mountains look on
as you play out your life
upon the unambitious streets.
Their siren birdsong beckons.
The rockface watches, gestures
towards geologic time.
After the Epilogue
the story. The highway roars on
with vehicular fury, as the earth turns
into its future ice age, moonscape, star,
so slowly we will never know the never end.
Poems live on my breath
like a fragrant oil, cling to my fingertips,
and as their time fades, they sink deeper,
staining the soil of my world. I turn
about my axis. I turn into myself,
even after the memories
are the kind of liquid ancestors
we could pour into a lantern or over
the firewood. They are combustible;
they are power. After
the ink bleeds and punctuation
falls off the page like rain,
then, the pages dissipate and are air again,
and I breathe them in.
---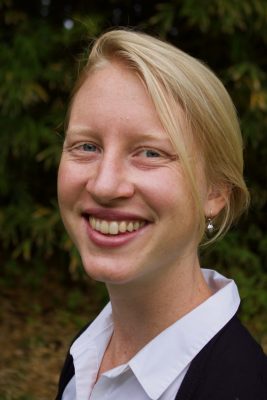 Zoe C. Sims is an ecologist and writer from Kona, Hawai'i. She studied environmental science and writing at Princeton University, graduating in 2017. She now lives in Honolulu, where she works in environmental policy, runs on the Ko'olau trails, and grows vegetables in her backyard.