A  Lengthy Live Gig in the House of the Hermits
A surreal, sudden memo said: it's no longer safe
to hang out, a stealthy virus does misbehave!
I retreated into the comfort of the huge house,
into an awkwardness like a trapped tipsy mouse!
I sought novel and versatile ways to keep sane,
I said: sir, be busy and stay in your calm, cool lane
Fine, first day all I did was study the ceiling, glee!
The ceiling sulked, looked to cave down on me!
Night, sleep said: bye sir, enjoy your airy comfort
It was wakeful like a caving ceiling, a discomfort!
Morning, weary, I said: mate, listen, I'm an extrovert
She: since when? Stay put, Tedium has a live concert!
---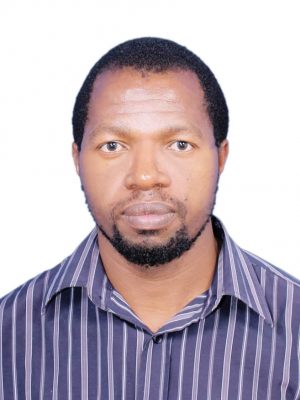 Sibanda is the author of Notes, Themes, Things and Other Things, The Gushungo Way, Sleeping Rivers, Love O'clock, The Dead Must Be Sobbing, Football of Fools, Cutting-edge Cache, Of the Saliva and the Tongue, When Inspiration Sings in Silence, The Way Forward, Sometimes Seasons Come with Unseasonal Harvests, As If They Minded: The Loudness of Whispers, This Cannot Be Happening: Speaking Truth To Power, The Dangers of Child Marriages: Billions of Dollars Lost in Earnings and Human Capital, The Ndaba Jamela and Collections, and Poetry Pharmacy.  His work has received Pushcart Prize and Best of the Net nominations. Some of his work has been translated into Serbian.