---
(Prose poem excerpts from Passing in the Middle Kingdom,
finalist for the Wilder Series Book Prize)
---
A Tepid Hell
I have been away for many years: in my dreams, California, but last night—Abu Dhabi. I always said no, I hyperventilate in malls, suffer glass tower vertigo, sneeze when I inhale rose-scented soap. A contract inked behind a shoji screen. Hello Kitty! My mouth has disappeared! Men chat by paintings splattered by a financier's son—the accounting class failure. Subversion 101: Copy, change one color, insert Mao suit. On a table, an orchid fanned by seven pebbles. I sip sparkling water, count money, holiday time. Spouse pleased, my ambivalence terrifies. It's a physics equation. Hong Kong, an overdue library book with serious fines. Expatriates parse purgatory, a tepid hell. I hoard airlines miles and check boxes: sunset, surgery, betrayal, forgiveness, a smashed glass, a hesitant killing, a pair of sandals. Birthdays and revolution. Points accrue: silver, gold, platinum, black, the end dries a heaving heart. I massage belief in the first-class lounge, dodge the prayer room, snort liquid bottles of colored oxygen, berries and peaches, I no longer taste. They call my name over and over at the gate. I miss the connection, check in for a nap. Indifference is how we come to die, memory—a passport long expired, love—a mere tool tickling death.
---
The Lemongrass Room
I'm your decadent prize carved by a gold ring. I paint these dungeon walls lemongrass, imagine I'm anything, but the slice I fled to become. My hands sore from words written to halt blood. I bound up three flights of steps, draw a bath, wait for your screams, melt a witch onto a dark wood floor. Investment, the mantra of control. You flick ants from leaves, feign Voltaire truths, punch your child's face, parade your purple lined suits. You're hungry. Starved to lap dog obedience, I pare a sliver from my bacon belly, watch the flesh melt on your tongue. I dive like a potato, paddle. You scoop me out of the water, give mouth-to-mouth, toss me back to the pot. Plan A: boil me alive, claim Hamlet wounds, shout bankruptcy, selfie your agony. There is no Plan B. Blood drips down your chin. Vampired! But I'm a garlic eater in the sun. When you flap to new supply, I ignore scalded flesh, skin that splits and peels, hoist myself up. The summit beckons bird by bird, tree by tree. Truths drilled from pearls, skinned from ginger. I am breath that dreams. Freedom, an island rimmed in blue. You, a scratch of artificial light I forgot to turn off.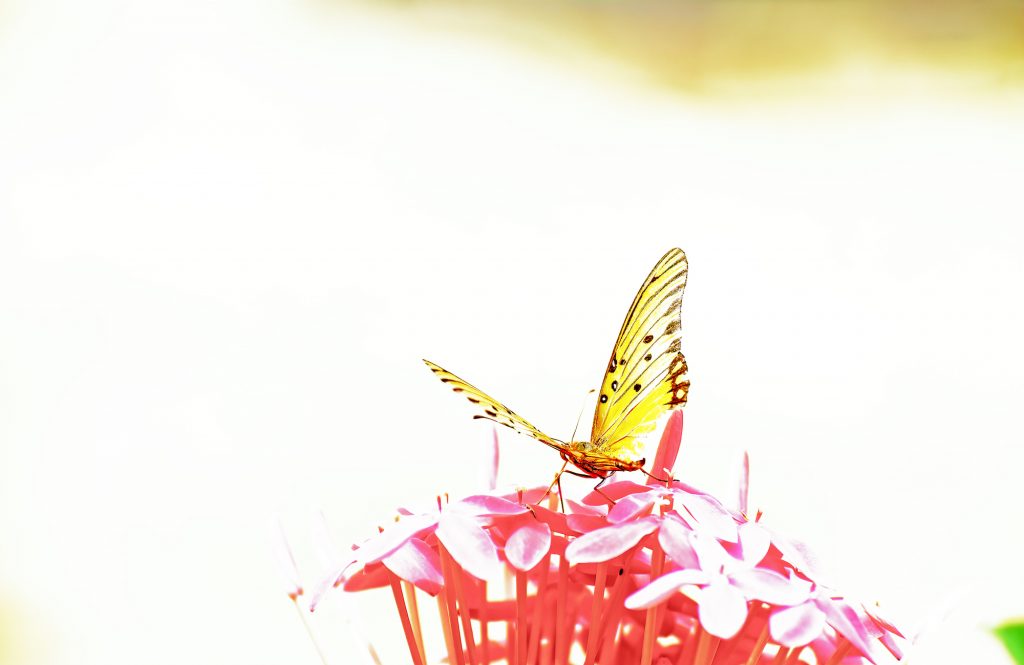 ---
Expatriate
I amble up the path, push a cart of pried up puzzle pieces with a woman who grows rubber trees, and dreams of birds' nest towers. A beauty crinkled by a jealous sun. I close my eyes to palm trees, smell the green. The day's heat stalks. A flash: cornfield carpets, gray barns praying to cerulean skies. Pearly clouds streaming the presence of a god I abandoned the further I moved from home. My child scales piles of rubble; I remind him snakes lurk beneath trash. Careful! Watch the cart! He bounds ahead, fast-fast to the only place he understands, this village I made his world. Someday he will leave in search of a land to belong to, in quest to discover all that I knew and left behind—a place, pencil mark, country, dream, existing only in the memory of why.
---
Out of the Depths
I learn to sing for love: St. James Church, Florence, Italy, 1982. Out of the Depths. Aus der Tiefe. Bach knew voices peel notes before gods. In foreign lands, terrain is the body. Journeys: autumnal kiln walls, cobblestones beating boot leather, dust of clay and time. An alabaster youth towers, crowds gather, transfixed. Madonna's electric blues, her child's peach fists, halos, halos everywhere. This air shouts love and belief. Passion: a cigarette nipping dusk, March cold whipping the back of my knees, a quiver and kiss, a penance for longing. The hope and embrace of supple flesh, passion so wide, skin barely holds it. Memory is now. What is Love, but an ancient bridge over an ageless water, flocks of birds that hurry to heaven, skies that echo eyes? In youth one knows its purpose: the creation of memories, urgent, desperate, alive.
Such things follow me to China. Here, continents and decades away, I push back memory's cloying scent to stay alive. What now, but to sift and store. My love from the past remains in a box I always carry: This is what it means to have innocence. What of love now? A familiar traveler, a wanderer, a man of rage and longing, a rough rock of intelligence. Poetry is difference, the unknown. We unfold like origami; the lines remain. Then was the creation of the map I came to follow.
The compass rose blooms and points, directs us to deserts and possibility. I know the gravity of love, how it breaks and mends, its flowers and soil, the cracking of its perfect wood, its thirsty jagged roots, a light it demands and give or Death: this ocean comes. I have moved countries again. Again. Time, time, from one cradle to another. Love—bound in a man without a country—began in the hiss of summer's heat, through the eye of an Empire's possession. This East swallows: I am one of its minions, a snack, a witness, nothing more. A boat ferries me over the water delivers me on hands and knees to anchor dreams that sweat from my flesh, to love that awakens again. Again.
---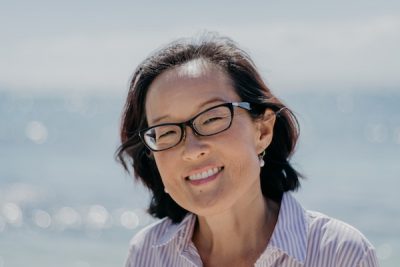 Stephanie Han
's poems are from the unpublished manuscript "Passing in the Middle Kingdom," a Wilder Series Book Prize finalist. Han's debut collection of short fiction,
Swimming in Hong Kong
(Willow Springs Books), won the Paterson Fiction Prize, was the sole finalist for the AWP Grace Paley Prize for Short Fiction, and received recognition from
Asian Books Blog
,
South China Morning Post
,
Nimrod International Journal
, and other publications. She has received grants and fellowships from the Los Angeles Department of Cultural Affairs, PEN-USA, and VONA and holds the first English literature doctorate ever awarded by City University of Hong Kong. She lives in Hawai'i, home of her family since 1904.
---