Mark Amerika's image-Exchange for Convergence
November 22, 2013 - December 6, 2013
Mānoa Campus, Art Building, University of Hawai'i Art Gallery
---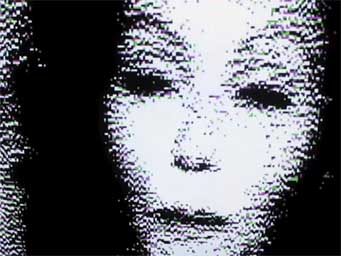 While in Paris, France, Mark Amerika, the featured artist in the exhibition "Convergence: Glitch_Click_Thunk," will begin an exchange of images with the Lithopixel Refactory Collective (LRC) artist group on November 22.
The image-exchange is part of the series of events and "happenings" held in conjunction with this exhibition. As a result of the exchange, the exciting, new work created in the LRC studios in the University of Hawai'i Art Gallery will be on view at there through December 6.
Image by Mark Amerika, courtesy of the artist.
Ticket Information
Admission is free. Donations are appreciated. Parking fees may apply.
Event Sponsor
Art and Art History, Mānoa Campus
More Information
Sharon Tasaka, 956-6888, gallery@hawaii.edu, http://www.hawaii.edu/art/exhibitions/art_gallery/
---
Monday, December 4

11:00am

Final Oral-Learning Design and Technology

Mānoa Campus, Zoom
4:30pm

Master's in Public Administration Info Session

Mānoa Campus, Zoom

Tuesday, December 5

7:00pm

Hawaiʻi Botanical Society Meeting

Mānoa Public Library (2716 Woodlawn Dr) or Zoom

Wednesday, December 6

9:00am

In their own words – Themes from UHM ADVANCE Catalyst Focus Group interviews

Mānoa Campus, Campus Center Executive Dining Room or Zoom
12:00pm

Sociology Graduate Program Informational Session

Mānoa Campus, Zoom
12:00pm

EH@UH :: Coralations - Melody Jue, UCSB

Mānoa Campus, Meet via Zoom
3:00pm

Linguistics Final Oral

Mānoa Campus, Moore 575 & Zoom (Link Below)
3:30pm

ORE Seminar: Apra Harbor Improvement Project Part 2

Mānoa Campus, Bilger Hall 150

Thursday, December 7

12:00pm

Creating Data Management and Sharing Plans: Navigating NIH Funding Requirement

Mānoa Campus, Kuykendall 106 Events Room
2:00pm

Final Oral-Learning Design and Technology

Mānoa Campus, Zoom
2:30pm

Roderick Tabalba PhD Research Proposal Defense

Mānoa Campus, Keller 102

Friday, December 8

9:30am

Fall Undergraduate Showcase (Virtual)

Mānoa Campus, via Zoom
10:00am

Aloha ʻĀina Fridays: Welina Mānoa Chant Workshop

Mānoa Campus, Hawaiʻi Hall Lawn (fronting Varney Circle)
10:00am

ORE Master's Plan B Defense

Mānoa Campus, Will be held remotely over Google Meet (Please see description for Link)
11:30am

Horizons Undergraduate Journal Release Reception (Virtual)

Mānoa Campus, via Zoom
1:30pm

Civil Engineering Final Oral

Mānoa Campus, St. John room 106, https://hawaii.zoom.us/j/97881785767
2:00pm

Linguistics Final Oral

Mānoa Campus, Moore Hall, Room 575 & Zoom (Link Below)

Monday, December 11

10:30am

Public Health Final Oral

Mānoa Campus, Biomed D-205

Wednesday, December 13

8:30am

Advancing a Circular Economy in Hawai'i

1801 Kalākaua Avenue Honolulu, HI 96815
10:00am

SNAP Outreach & Enrollment Clinic

Mānoa Campus, Campus Center Courtyard
11:00am

Food Drop @ the Campus Center Courtyard

Mānoa Campus, Campus Center Courtyard
11:00am

Final Oral - Second Language Studies

Mānoa Campus, Moore 258, ZOOM
1:00pm

Final Oral - English

Mānoa Campus, Zoom, Meeting ID: 278 190 9633

Thursday, December 14

10:00am

Philosophy Final Oral

Mānoa Campus, Zoom Meeting https://hawaii.zoom.us/j/92579049574 Meeting ID 925 7904 9574 Passcode: 362548

Friday, December 15

3:00pm

Aloha ʻĀina Fridays: Kūkulu Kumuhana Contemplative Sessions

Mānoa Campus, Online
11:45pm

Canada 2024-25 Student Exchange, $6000 fellowship award

Mānoa Campus, Online

Saturday, December 16

9:00am

UHM Fall 2023 Mid-Year Commencement Exercise

Mānoa Campus, Stan Sheriff Center, 1355 Lower Campus Road

Wednesday, December 20

12:00pm

Law School Admissions Zoom Information Session

Mānoa Campus, virtual
5:00pm

Part Time JD Flex and Law School Admissions

Mānoa Campus, Virtual

Thursday, December 21

1:00pm

"A Nuanced Peacebuilding: The Spirit of 'Friendship Through Flowers'"

Mānoa Campus, 2623 Pamoa Road