Inside the Ethnic Studies Studio...Featuring I.A.
April 23, 10:30am - 11:30am
Mānoa Campus, George Hall 227
---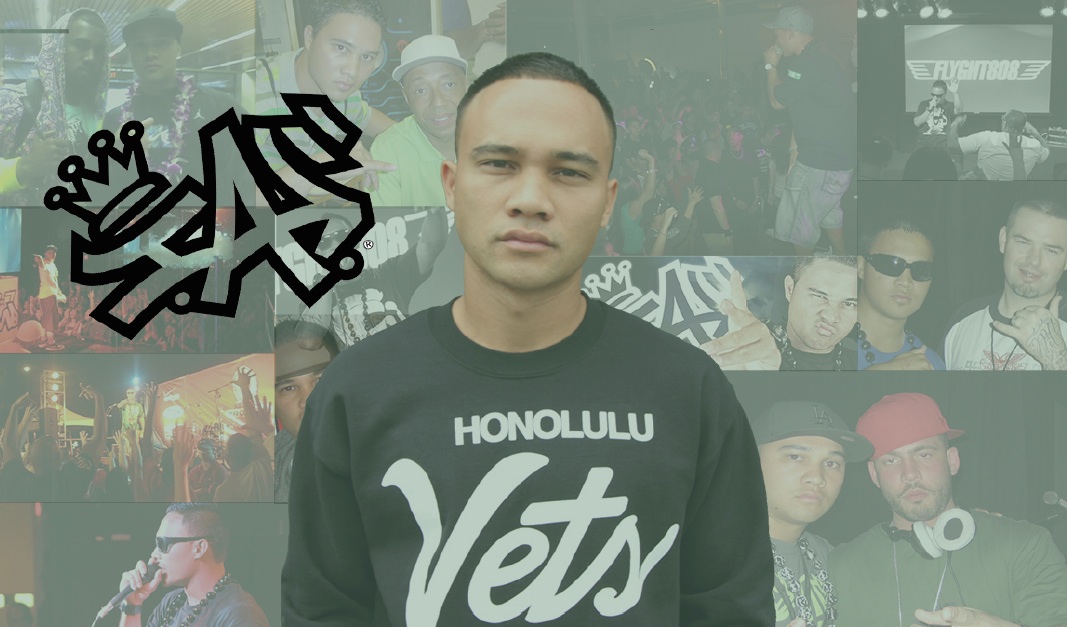 This presentation will feature Hawai'i-based rapper I.A. Born Jordan Salud on the island of O'ahu, I.A. is the son of world champion boxer Jesus "The Hawaiian Punch" Salud. He was exposed to music at a young age; in 8th grade he began writing his own lyrics to instrumentals of popular songs and soon after, he started a group with high school classmates named "The Otherz." In 2007, I.A. released his first solo album, The Kama'aina Classic, which featured two singles, "Dat Island Sound" (featuring B.E.T.) and "808 Party," with both garnering heavy rotation on local radio. The album would go on to be nominated for a Hawai'i Music Award and Na Hoku Hanohano Award. In 2008, IA followed his critically acclaimed debut album with Another Day in the H.I., with the single, "Do Whut I Like," receiving popular attention. I.A.'s third album, Beyond Paradise was released in 2011, featuring collaborations with rappers Keak Da Sneak and San Quinn as well as producer Illmind. In 2012, he released his fourth album, Flyght 808, which was also nominated for a Na Hoku Hanohano Award and featured the tracks "Go The Distance" and "Bring It Back," produced by Grammy Award winning producer/engineer CTLGD. In addition to his albums, I.A. has also released a number of mixtapes, including The Prequel, The Ohana Mixtapes Volumes 1, 2, and 3, Another Day in the 80's, Boarding Pass, Songs For Your Girlfriend, and Get Fresh (with DJ Kutmaster Spaz and Osna). In 2013, I.A. added television to his resume, hosting Hawaii Prep GameWeek, and more recently he joined forces with Hawai'i lifestyle blog AlohaHype.com to create Aloha Hype TV, which made its debut earlier this year.
Ticket Information
This event is free and open to the public.
Event Sponsor
Department of Ethnic Studies, Ethnic Studies Student Association (ESSA), Dancers Unlimited, Curators of Hip Hop, Mānoa Campus
More Information
956-6915
---
Wednesday, April 23

9:00am

4th Annual Global Cyber-Conference on Dispute Resolution

Mānoa Campus, Saunders Hall, Rm 713
10:00am

International Management Final Oral

Mānoa Campus, Business Administration (BUSAD) G-301
10:30am

Inside the Ethnic Studies Studio...Featuring I.A.

Mānoa Campus, George Hall 227
10:30am

Education Final Oral

Mānoa Campus, Architecture 214
10:45am

Administrative Professionals Day Luncheon

Mānoa Campus, Campus Center Ballroom
12:00pm

Funding Workshop

Mānoa Campus, Tokioka Room (Moore Hall Room 417)
2:00pm

Art of Exile: Micropolitics, Aesthetics and Staged Authenticities of Tai Dance

Mānoa Campus, Tokioka Room, Moore Hall 319
2:30pm

Economics Final Oral

Mānoa Campus, Saunders 515
3:00pm

Ocean and Resources Engineering Seminar

Mānoa Campus, Marine Sciences Building (MSB) 114
3:30pm

Meteorology Seminar

Mānoa Campus, Marine Sciences Building, MSB 100
4:30pm

NICE International Language Exchange

Mānoa Campus, Krauss Hall 012
5:00pm

Addressing Bullying: Speak Up

Mānoa Campus, Crawford 115
5:30pm

Book Launch: Value of Hawai'i 2: Ancestral Roots, Oceanic Visions

Mānoa Campus, Hālau o Haumea, KamakakÅ«okalani Center for Hawaiian Studies
6:00pm

ASUH Executive Committee Meeting

Mānoa Campus, Campus Center 310
6:30pm

Indonesia movie - Lovely Man

Mānoa Campus, Center for Korean Studies, 1881 East-West Road
7:30pm

Nicole Kim, piano

Mānoa Campus, Orvis Auditorium
8:00pm

Spring Footholds

Mānoa Campus, Earle Ernst Lab Theatre