Our History
The University of Hawaiʻi began as a single small college on Oʻahu whose first permanent building, Hawaiʻi Hall, was constructed on land formerly used for pig farms. Today UH spans four islands with more than 55,000 students enrolled in the 10–campus system.
1951
After three years of offering UH Extension Division courses at the old Hilo Boarding School, the University of Hawaiʻi–Hilo Branch was approved in 1951. The enrollment was 100 students. In Mānoa, Earle Ernst staged the first postwar kabuki production, founding an Asian theater academic program.
 1966
The founding campus, now called UH Mānoa, established a School of Travel Industry Management and the forerunner programs of the School of Pacific and Asian Studies.
1970
Hilo Technical School was transferred to UH and established as Hawaiʻi Community College. The new college offered comprehensive education in conjunction with Hilo College, now known as UH Hilo. At UH Mānoa, Hawaiian Studies was formally established under liberal studies.
1979
A provisional Hawaiian Studies Program at UH Mānoa was approved by the Board of Regents and was granted permanent status six years later.
1988
The School of Ocean and Earth Sciences and Technology was established at UH Mānoa. The school incorporated geology, geophysics, meteorology, oceanography and ocean engineering, the Institutes of Geology and Marine Biology and the Natural Energy Institute. The Sea Grant and Space Grant College programs, the Undersea Research Laboratory, the Center for Volcanology, the Joint Institute for Marine and Atmospheric Research and the Waikīkī Aquarium were included as well.
1990
University Park of Science and Technology Phase I opened under the management of UH Hilo. The first tenants are several base facilities for international observatories with telescopes on Maunakea.
2000
Hawaiʻi voters overwhelmingly supported constitutional autonomy for the University of Hawaiʻi, ensuring the institution more control in the management of its resources. Honolulu Community College was selected to be one of only six Cisco Training Academies in the country to offer certified network professional training.
2012
UH West Oʻahu welcomed 2,000 students to the new, permanent campus, which features 100,000 square feet of classroom and laboratory space with state-of-the-art equipment. West Oʻahu's library and resource center at the heart of the campus is now a landmark in Kapolei thanks to its stunning architecture.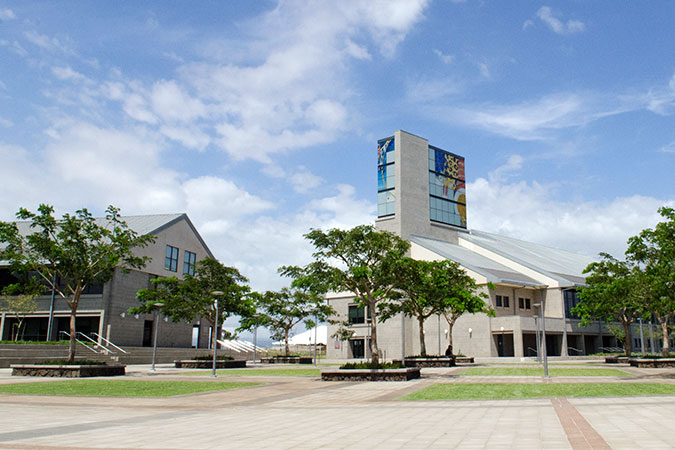 2015–2017
Project Imua brought together students and faculty from four UH community colleges–Kauaʻi, Windward, Honolulu and Kapiʻolani–to develop small payloads for spaceflight. The project was funded with a half million dollar NASA grant to the Hawaiʻi Space Grant Consortium, and the payloads were launched successfully at the NASA Wallops Flight Facility in Virginia.
2017–2018
UH provides free community college for all students with financial needs through a scholarship program called Hawaiʻi Promise. The "last dollar" scholarships assure that UH community college students with unmet direct costs of education would receive financial aid. Students are first awarded Pell grants, UH scholarships and private scholarships before being awarded a Hawaiʻi Promise Scholarship for unmet direct costs such as tuition, fees, books, supplies and local transportation.