Our 10 Campuses Across the Hawaiian Islands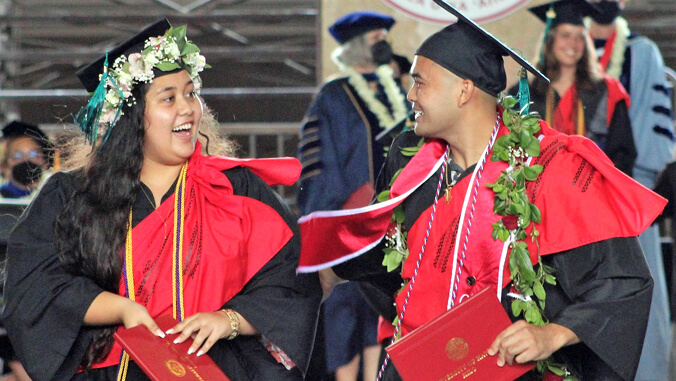 Strada surveyed 1,112 alumni who graduated with a bachelorʻs degree from one of Hawaiʻi's public universities.
Kealohakuʻualohakuʻupokiʻi Balaz is the first person from Hawaiʻi to be selected for the program since its inception in 2018.
Founded in 1907, the University of Hawaiʻi System includes 3 universities, 7 community colleges and community-based learning centers across Hawaiʻi. As the state's public system of higher education, UH offers opportunities as unique and diverse as our island home.