Course Reserves Deadlines and Information
April 19, 2013 - April 26, 2013
Mānoa Campus, Sinclair Library Wong Audiovisual Center
---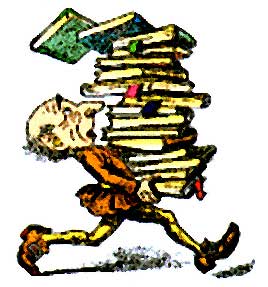 Deadline for submitting Course Reserve lists to Sinclair Library Wong Audiovisual Center are:
-- Summer I 2013 – 4/26/13
-- Summer II 2013 – 5/17/13
-- Fall 2013 – 7/19/13
-- Spring 2014 – 11/15/13
Print and media for reserves for purchase:
-- At least 2 months prior to needed date.
For Print/Electronic and Media Reserves policies, procedures, and copyright go to:
http://tinyurl.com/Reserves-UHM
General Information:
Sinclair Library Wong Audiovisual Center is the home to all Reserves at UHM. If you have any material—books, handouts, overheads, and media such as videos, CDs, or DVDs—that you would like your entire class to use, Sinclair is the place to make it happen.
UHM library has limited copies of an item, but by placing a title on Reserves you can make it accessible to all students in a fair manner. Students may save money by using the material at the library instead of having to purchase their own copy. Items placed on reserve may come from the UHM library or you may provide your own personal copy.
E-Reserves - Electronic Reserves provide easy 24/7 online access to print materials for class use and subject to copyright restriction.
E-Recordings – Electronic Recordings provide online access to musical recording via Classical Music Library and Naxos Music Library or by uploading to iTunesU. Please ask for assistance when podcasting your original sound or video recording.
Streaming Videos – Videos are available 24/7 online through Sinclair's video reformatting project, as well as the Films on Demand online collection.
http://tinyurl.com/UHM-StreamingVideo
Ticket Information
n/a
Event Sponsor
UHM Library Services, Mānoa Campus
More Information
Carla Hose, (808) 956-2094, carlah@hawaii.edu
---
Tuesday, March 21

8:00am

History Final Oral

Mānoa Campus, SAK A201 and Zoom Video Conferencing, Link Below.
8:00am

Geography & Environment Final Oral

Mānoa Campus, Zoom Video Conferencing, Link Below. Please email reecej@hawaii.edu for the passcode.
10:00am

Study Abroad Info Meeting - Semester in Paris, France

Mānoa Campus, Zoom
12:00pm

East-West Toastmasters Leadership/Public Speaking Club Meeting

Mānoa Campus, Hemenway Hall 215 and online Zoom meeting: email santiago@hawaii.edu for login information
3:00pm

Study Abroad Info Session - Semester in Adelaide, Australia

Mānoa Campus, Zoom
3:00pm

Resume & Cover Letter: Market Yourself on Paper

Mānoa Campus, Zoom Meeting
5:30pm

Ulu Lehua Information Session

Mānoa Campus, Online/Via Zoom
6:00pm

Misinformation and the Raid on Parihaka, NZ, 1881

West Oʻahu Campus, Zoom
6:30pm

Buddhism Lecture

Mānoa Campus, Watanabe Hall 112 or Zoom

Wednesday, March 22

9:00am

Learning Design and Technology Final Oral

Mānoa Campus, https://hawaii.zoom.us/j/91651807080
12:00pm

Law School Admissions Zoom Information Session

Mānoa Campus, Virtual
3:30pm

Public Talk: Dr. Nicole Tami, Finalist for Asst Provost, Global Engagement

Mānoa Campus, Hamilton Library Room 306
4:00pm

The Gap Year

Mānoa Campus, Online/Via Zoom
4:30pm

Crafts & Trivia Night

Mānoa Campus, Dean Hall Access Room 6
6:00pm

Psychological Drivers and Inoculators of Misinformation

West Oʻahu Campus, Zoom

Thursday, March 23

11:30am

Lunchbreak Mindfulness Series: The Spring Refresh

Mānoa Campus, Online
12:00pm

Brown Bag Biography with Shawna Yang Ryan

Mānoa Campus, KUY 410 (In Person Only)
12:00pm

Informational Webinar: Speech Pathology and Audiology Prerequisite Program

Mānoa Campus, Webinar
12:30pm

Mōkiha: Restoring Water and Prosperity in Hawai'i's Communities

Mānoa Campus, Zoom. https://mbtssw.zoom.us/webinar/register/5216759920126/WN_U7wbqTtTRt60aG9kiO1x7Q
1:00pm

The Thompson Connections Speaker Series through The Chin Sik & Hyun Sook Chung

Mānoa Campus, Zoom
1:30pm

Yoga for Stress Relief: All Levels Yoga Class

Mānoa Campus, Kuykendall 106 Events Room
3:00pm

14 Things You Should Know About the Interview

Mānoa Campus, Zoom Meeting
6:00pm

The Art of Scientific Evaluation: Identifying Reliable Information

West Oʻahu Campus, Zoom
6:30pm

Mona Hanna-Attisha: What the Eyes Don't See

Mānoa Campus, Mae Zenke Orvis Auditorium 2411 Dole Street Honolulu, HI 96822

Friday, March 24

9:30am

Educational Psychology Final Oral

Mānoa Campus, In-Person Attendance: Wist Hall Room 129, Virtual Attendance via Zoom: Link below
9:30am

Education Final Oral

Mānoa Campus, Zoom Meeting:https://coehawaii.zoom.us/j/98409939120
11:30am

Going Places and Getting Hired: Be the Internal Referral for Your Dream Job!

Mānoa Campus, QLCSS 412 And ZOOM
3:00pm

Helen Keller's Not Real?! Developing a Media Literacy Curriculum for 9th Gr.

West Oʻahu Campus, Zoom
4:00pm

Teaching Media and Information Literacy: What We Have Learned

West Oʻahu Campus, Zoom

Saturday, March 25

9:00am

Sixth Annual First Year Writing Symposium

Mānoa Campus, Virtual Presentation
7:30pm

Tom Lee's Tomte

Mānoa Campus, Art Auditorium, University of Hawai'i at Mānoa

Tuesday, March 28

11:00am

East Asian Languages and Literature Final Oral

Mānoa Campus, Zoom (virtual meeting), Zoom ID: 929 1002 7982/Passcode: eall
11:00am

Literature Review Searching: Finding & Organizing Info

Mānoa Campus, Hamilton Library
12:30pm

Beginning vocal technique for Javanese gamelan (free workshop)

Mānoa Campus, Music Department room 113 (gamelan room)

Wednesday, March 29

10:00am

Graduation Fair - Spring 2023

Mānoa Campus, Campus Center Courtyard
3:00pm

Job Search 101

Mānoa Campus, Zoom Meeting

Thursday, March 30

9:30am

East Asian Languages and Literature Final Oral

Mānoa Campus, Zoom meeting, https://hawaii.zoom.us/j/93385124867, Meeting ID: 933 8512 4867 Passcode: eall
11:00am

Psychology Final Oral

Mānoa Campus, Zoom Meeting ID: 992 7226 8423 Join Zoom Meeting https://zoom.us/j/99272268423
11:30am

Lunchbreak Mindfulness Series: The Spring Refresh

Mānoa Campus, Online
12:00pm

What Happened at Red Hill: A Talk by Marti Townsend

Mānoa Campus, 443 Saunders Hall
12:00pm

Brown Bag Biography with Betsy Fisher

Mānoa Campus, Biomed B-104 & Zoom
12:30pm

Appreciating Wayang Kulit - an introduction

Mānoa Campus, Music Department room 113 (gamelan room)
3:00pm

Imagery of the Orchid Pavilion Gathering

Mānoa Campus, Moore Hall 258

Friday, March 31

9:00am

SOEST Preview Day

Mānoa Campus, 1680 East-West Rd
10:00am

Nursing Practice Final Oral

Mānoa Campus, Zoom
11:30am

Assessment for Curricular Improvement Poster Exhibit

Mānoa Campus, Online through Zoom
1:30pm

Yoga for Stress Relief: All Levels Yoga Class

Mānoa Campus, Kuykendall 106 Events Room
3:00pm

East-West Center Student Affiliate Program Info Session

Mānoa Campus, Zoom