Van Cliburn Gold Medalist: Vadym Kholodenko
February 18, 7:30pm - 9:00pm
Mānoa Campus, Orivs Auditorium
---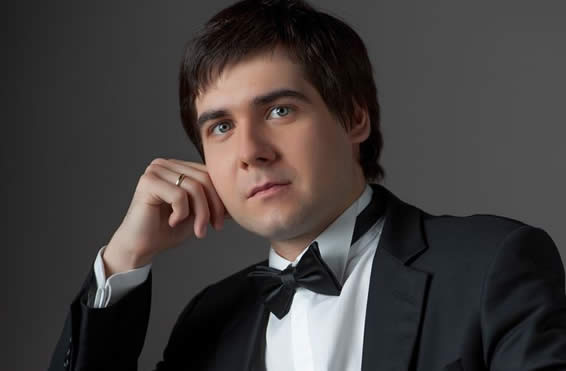 Born in Kiev, Vadym Kholodenko won first prize at both the International Schubert Competition in Dortmund in 2012, and the Sendai International Music Competition in 2010.
He has worked with Yuri Bashmet, Vladimir Spivakov, and other distinguished conductors, and has performed across the globe in Austria, China, the Czech Republic, Finland, France, Germany, Israel, Italy, Japan, Lithuania, Poland, Romania, Russia, Switzerland, and the United States.
He released recordings of Liszt, Rachmaninov, and Medtner on Russia`s TV Culture label in 2009. An avid chamber musician as well, he performed and recorded a CD with violinist Alena Baeva, and formed a piano duo with Andrey Gugnin which they dubbed `iDuo.`
Mr. Kholodenko currently resides in Moscow, where he attends the Moscow P.I. Tchaikovsky Conservatory.
A University of Hawaii at Manoa Outreach College production. Part of a Performing Arts Presenters of Hawaii tour.
Ticket Information
$10 to $35
Event Sponsor
Community Services Outreach College, Mānoa Campus
More Information
808-956-8246, csinfo@hawaii.edu, http://www.outreach.hawaii.edu/community/programs/2014/EVENT-EV0012804T.asp
---