Becoming a Hawaiian Place of Learning & Math Literacies for Empowerment
February 19, 3:00pm - 4:00pm
Mānoa Campus, Wist Hall 131 UHM College of Education 1776 University Ave Honolulu, HI 96822
---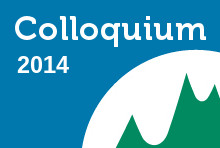 Students, Faculty and Staff, Â join us for the next event in the COE Colloquium series!
This event will feature two great speakers;
Dr. Lorraine Baron, Assistant Professor of Mathematics Education at the Institute for Teacher Education, will be presenting on:

Mathematical Literacies for Empowerment: A Case of Flourishing in a Community Mathematics Project:
The purpose of this study was to investigate the possible benefits for families of participating in Count On Yourself (COY), a program designed to educate members of a community in numerical, mathematical, or financial skills and literacies (NMFLs). This study asked which NMFL skills participants from a community school perceived to be important and advantageous. The project then provided a parallel program for adult and child numerical literacy: while parents were involved in a short adult financial literacy course, their children participated in a Math Camp led by undergraduates enrolled in a local university's teacher preparation program. The goal was for both adult and child participants to become more mathematically empowered. The research study investigated the COY participants' needs, the benefits perceived by the participants, and the qualities necessary for the success of the program. A final goal was to contribute to a more robust framework for investigating and supporting future research. The results of the study suggested a conceptual framework for investigating future participants' personal flourishing within the context of NMFL education.
Dr. Morris Lai, Former Principal Investigator, Native Hawaiian Education Projects, CRDG, will be presenting on:

Behaviors and Beliefs Detrimental to COE's Becoming a Hawaiian Place of Learning
Chancellor Apple has committed to making UHM a Hawaiian place of learning. A 2012 report from the UHM Native Hawaiian Advancement Task Force noted, for example, the need to include "processes and structures to increase the number of Native Hawaiian students, faculty, and staff." Having spent more than 39 years in the UHM College of Education, I have observed numerous behaviors that strongly conflict with the Task Force's recommendations and that are actually detrimental to the COE's becoming a Hawaiian place of learning. I will describe some of those behaviors and suggest ways they can be modified so as to become more supportive of COE's efforts to be a Hawaiian place of learning.
Event Sponsor
Educational Foundations, Mānoa Campus
More Information
Mary Chang, (808) 956-7913, mkhchang@hawaii.edu, https://coe.hawaii.edu/about/events/2014/02/coe-colloquium
---
Wednesday, February 19

8:00am

First Aid / CPR / AED Class

Mānoa Campus, Campus Center Dining Room 203E
12:30pm

East-West Toastmasters Public Speaking Club Meeting

Mānoa Campus, Hemenway Hall 215
1:30pm

German Film: The Tunnel

Mānoa Campus, Moore Hall 119
3:00pm

Becoming a Hawaiian Place of Learning & Math Literacies for Empowerment

Mānoa Campus, Wist Hall 131 UHM College of Education 1776 University Ave Honolulu, HI 96822
3:30pm

Meteorology Seminar

Mānoa Campus, Marine Sciences Building, MSB 100
4:00pm

Second Generation Tongan Identity Journeys

Mānoa Campus, Crawford 115
4:00pm

I'm Not For Sale - Human Trafficking Forum

Mānoa Campus, Queen Liliuokalani Center for Student Services Rm. 412
4:00pm

Meditation

Mānoa Campus, Gilmore 311
6:00pm

ASUH Executive Committee Meeting

Mānoa Campus, Campus Center 310