Fall 2014 in London, England Info Meeting
March 13, 3:00pm - 4:00pm
Mānoa Campus, Moore 112
---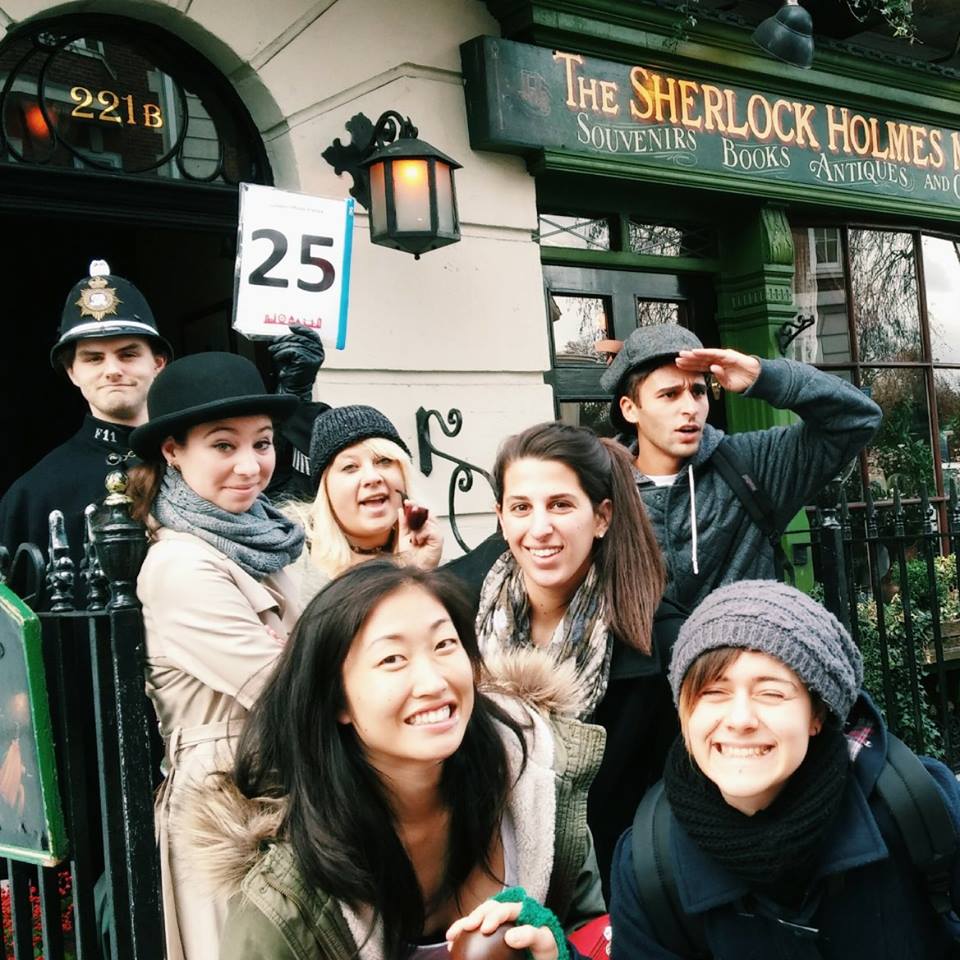 Study abroad this Fall 2014 semester in London, England!
Resident Director Krisna Suryanata will also be present to answer questions about the courses she's offering:
GEOG 322 (W): Globalization and the Environment GEOG 422 (W): Agriculture, Food and Society
Students can earn UHM credits for a wide range of courses, including Art, Economics, Education, Foreign Languages, Geography, Health Studies, History, Natural Sciences, Philosophy, Political Science, Psychology, Social Work, Sociology, and Women's Studies.
A complete list of course offerings is available at the Study Abroad Center and online: www.studyabroad.org/programs/england/curriculum/
Courses taken at Roehampton University will appear on UHM transcripts as UHM credits.
Financial aid is available for eligible students.
The application deadline is April 1, 2014.
Event Sponsor
Study Abroad Center, Mānoa Campus
More Information
(808) 956-5143, http://www.studyabroad.org
---
Thursday, March 13

9:00am

Paths to the Real: Processes of Contemporary Art in China

Mānoa Campus, Art Auditorium (Art 132)
9:00am

International Management Final Oral

Mānoa Campus, BUSAD E-301
12:00pm

The Impacts of Climate Change on Kiribati and the Pacific Islands Region

Mānoa Campus, Imin Conference Center, Jefferson Hall, Wailana Room
1:00pm

Welcoming to All: Creating an Inclusive Campus Community

Mānoa Campus, Campus Center
2:00pm

Fall 2014 in Seville, Spain Info Meeting

Mānoa Campus, Moore 112
3:00pm

Fall 2014 in London, England Info Meeting

Mānoa Campus, Moore 112
3:00pm

Oceanography Seminar

Mānoa Campus, MSB 100
6:00pm

Shidler Executive Vineyards

The Royal Hawaiian, Monarch Room, 2259 Kalakaua Ave, Honolulu, HI 96815
6:30pm

Exploring the Reef at Night

2777 Kalakaua Avenue
7:30pm

HamSlam!

Mānoa Campus, Hamilton Library Alcove
7:30pm

Dead Sea Scrolls Lecture

Mānoa Campus, Art Auditorium (Art 132)
8:00pm

Very Still & Hard to See

Mānoa Campus, Earle Ernst Lab Theatre