Death Zones and Darling Spies: Seven Years of Vietnam War Reporting
April 17, 12:00pm - 1:15pm
Mānoa Campus, Henke Hall 325
---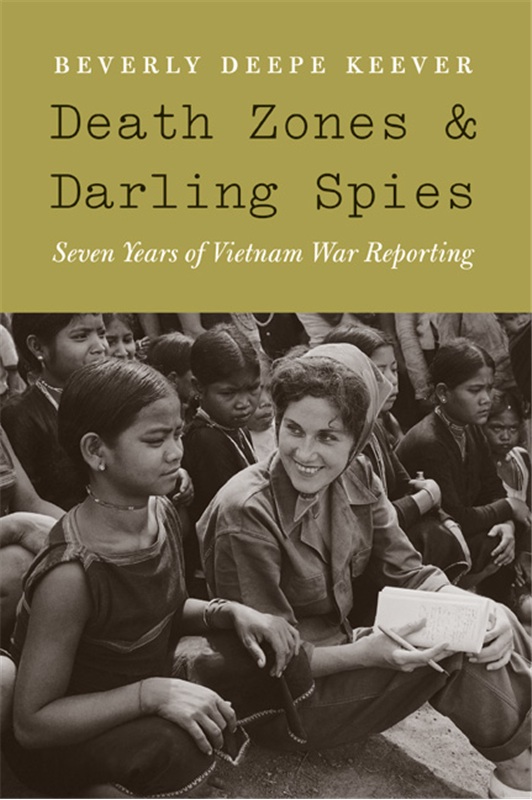 In 1961, equipped with a master's degree from famed Columbia Journalism School and letters of introduction to Associated Press bureau chiefs in Asia, twenty-six-year-old Beverly Deepe set off on a trip around the world. Allotting just two weeks to South Vietnam, she was still there seven years later, having then earned the distinction of being the longest-serving American correspondent covering the Vietnam War and garnering a Pulitzer Prize nomination.

In this presentation, Keever will discuss her book Death Zones and Darling Spies: Seven Years of Vietnam War Reporting (U of Nebraska P, 2013). Keever's trove of tissue-thin memos to editors, along with published and unpublished dispatches for New York and London media, provide the reader with you-are-there descriptions of Buddhist demonstrations and turning-point coups as well as phony ones. Two Vietnamese interpreters, self-described as "darling spies," helped her decode Vietnam's shadow world and subterranean war. These memoirs, at once personal and panoramic, chronicle the horrors of war and a rise and decline of American power and prestige.

Beverly Deepe Keever is professor emerita at the University of Hawai'i and the author of News Zero: The New York Times and the Bomb.
Event Sponsor
Center for Biographical Research, Mānoa Campus
More Information
956-3774, biograph@hawaii.edu, http://www.facebook.com/CBRHawaii
---
Thursday, April 17

9:00am

Epidemiology Final Oral

Mānoa Campus, D205, Biomed Bldg, 1960 East-West Rd.
9:00am

Brave New South Asia: Science, Technology and Society

Mānoa Campus, Saunders 624
11:00am

Cell and Molecular Biology Final Oral

Mānoa Campus, IRB Conference Room, BioMed E125
12:00pm

Death Zones and Darling Spies: Seven Years of Vietnam War Reporting

Mānoa Campus, Henke Hall 325
12:00pm

Papa La`au Lapa`au - Hawaiian Medicine Class, Section 2

Mānoa Campus, Lyon Arboretum
1:30pm

Uygur Dance Week at UH Manoa

Mānoa Campus, Earle Ernst Lab Theater, Kennedy Theater; and Dance Bldg., UH Manoa
2:00pm

Resume & Cover Letter: Market Yourself on Paper

Mānoa Campus, QLCSS 212
2:00pm

Education Final Oral

Mānoa Campus, LSP4B
2:00pm

Persian Movie Screening: The Music Man (Santouri), 2007

Mānoa Campus, Moore 258
3:00pm

Oceanography Seminar

Mānoa Campus, Marine Sciences Building, MSB 100
3:30pm

Quarkonium with Effective Field Theories

Mānoa Campus, Watanabe Hall 112
5:00pm

Ultimate Frisbee Pick-up on Bachman Lawn

Mānoa Campus, Bachman Lawn
7:00pm

Movie Night: Saving Mr. Banks

Mānoa Campus, Campus Center Forum (2nd floor)
7:30pm

PACITA: Pacific Islanders in the Arts: Poetry, Music, Theater

Mānoa Campus, Manoa Gardens/Bale Restaurant