Film Screening - The Curators Volume 1: A Story of Independence
April 29, 6:00pm - 9:00pm
Mānoa Campus, George Hall 227
---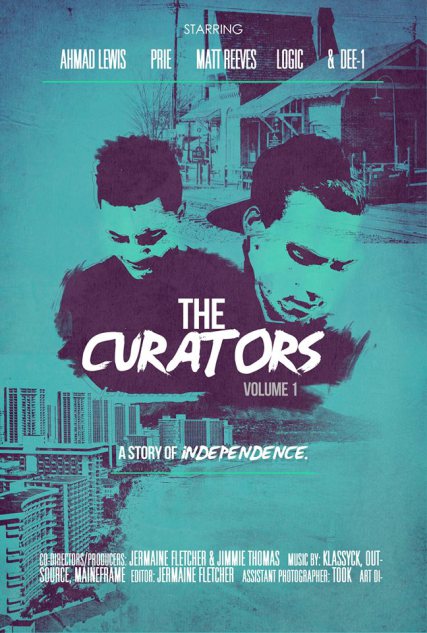 The Curators Volume 1: A Story of Independence captures the art, culture, politics, fun, and honesty – the movement – of Hip Hop. Inspired by the motivation to preserve Hip Hop culture and its artists, the film highlights the lives of five "dreamers" looking to make a mark in the music world. The featured artists are from coast-to-coast — and even across water. Seamlessly interwoven with poetic narration by SK (Shayla Mason), The Curators Volume 1 chronicles MC's Ahmad Lewis, Matt Reeves, Prie, and Dee-1′s journeys of independence as they develop their art and promote their talent. The film also captures the infancy-to-stardom of Def Jam recording artist, Logic. Through extensive dialogue with these up-and-coming as well as established artists and everyday professionals, the film verifies that Hip Hop is not dead, or even close to it, as some may suggest. Four years in the making, The Curators Volume 1: A Story of Independence confirms that Hip Hop is now larger than ever. The film was recently selected for the Pan African Film Festival in Los Angeles and has been screening on college campuses across the United States.
The screening will be followed by a discussion with the film's directors and producers as well as two of the featured artists.
Ticket Information
This event is free and open to the public.
Event Sponsor
Department of Ethnic Studies, Ethnic Studies Student Association (ESSA), UH Diversity and Equity Initiative, Mānoa Campus
More Information
956-6915
---
Tuesday, April 29

12:00am

Linguistics Seminar

Mānoa Campus, St. John Auditiorium (St. John, Room 011)
10:00am

Volunteer Fair

Mānoa Campus, Hawaii Hall Lawn
10:00am

Wellness Across Diverse Cultures (Wellness Fair)

Mānoa Campus, McCarthy Mall
11:30am

The Future of Hip Hop Summit: Independence in Art & Business

Mānoa Campus, Queen Lili'uokalani Center for Student Services (QLC) 412
12:00pm

History Final Oral

Mānoa Campus, Sakamaki A201
12:00pm

Student Focus Group on Sexual Violence: Male Undergrads*

Mānoa Campus, Queen Lili'uokalani Center for Student Services, Room 208
12:00pm

Student Focus Group on Sexual Violence: Female Undergrads

Mānoa Campus, Queen Lili'uokalani Center for Student Services, Room 411
3:00pm

Education Final Oral

Mānoa Campus, Ke Kula Kaiapuni 'o Anuenue
3:00pm

Student Focus Group on Sexual Violence: Female Athletes

Mānoa Campus, Athletics Department Letterwinner's Clubhouse
3:00pm

Finalist for Director, HIGP: Jonathan Dehn

Mānoa Campus, POST Building 723
4:00pm

Talk Story with the Office for Civil Rights Re: Sexual Violence at UHM (Open)

Mānoa Campus, Queen Lili'uokalani Center for Student Services, Room 208
5:00pm

Ultimate Frisbee Pick-up on Bachman Lawn

Mānoa Campus, Bachman Lawn
6:00pm

Women in Journalism: Setting the Standard

Mānoa Campus, Architecture Auditorium
6:00pm

Film Screening - The Curators Volume 1: A Story of Independence

Mānoa Campus, George Hall 227