"GROENIGER [META]," an exhibition of contemporary prints and videos
August 24, 2015 - September 18, 2015
Mānoa Campus, Art Building, The Art Gallery at the University of Hawai'i at Manoa
---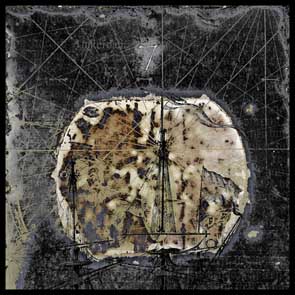 "GROENIGER: [META]" highlights a collection of recent digital prints and videos created by Scott Groeniger. Many of the works were created during his 2014 residencies in Amsterdam, Netherlands, and in Beijing and Taiyuan, China.
Groeniger states, "I am interested in versions of iterations of prints. Versioning, in terms of the printed edition, produces multiple prints that are as visually similar as one's process or skill will allow. I make versions of prints that are unique and sourced from other prints. Often the 'print,' similar to the photographic negative, is the beginning of my process rather than the end. The prefix meta is used to reference an idea that is about its own category—an X about X. In computational science, metadata is data about data. I am experimenting with printing prints made for reprinting the grammar of printmaking, or in effect, printing the metaprint."
SPECIAL EVENTS:
All events are at The Art Gallery at the University of Hawai'i at Mānoa. Free and open to the public.
Sunday, August 30
2:00 – 3:00 p.m. Gallery walk-through with Scott Groeniger
3:00 – 5:00 p.m. Opening reception
Tuesday, September 1
2:00 – 3:00 p.m. Reception
ARTIST INFO:
Scott Groeniger is an associate professor and serves as the print media area chair in the Department of Art + Art History, University of Hawai'i at Mānoa (UHM). He has had solo exhibitions at the Beijing Studio Center Gallery, China; Open Source Gallery, Brooklyn, New York, and the Hui No'eau Visual Arts Center, Maui. Recent group exhibitions include venues such as 3331 Arts Chiyoda, Tokyo; Conley Art Gallery, Fresno State University, California; University of Canterbury, Christchurch, New Zealand; 808 Gallery at Boston University; and the Honolulu Museum Art School Gallery, Hawai'i. His work has also been presented in London, United Kingdom; Prague, Czech Republic; and Ping Yao, Shanghai, and Taiyuan City, China.
Ticket Information
Gallery hours: Mon. - Fri. 10:00 - 4:00; Sun. 12:00 - 4:00. Closed: Sat.; Labor Day, Sept. 7. Admission is free. Donations are appreciated. Parking fees may apply.
Event Sponsor
Art + Art History, Mānoa Campus
More Information
Sharon Tasaka, (808) 956-6888, gallery@hawaii.edu, http://www.hawaii.edu/art/exhibitions+events/exhibitions/?p=1204
---