FREE Call to Brotherhood Film Screening and Bookmaking
September 22, 6:00pm - 7:30pm
Mānoa Campus, Campus Center #307
---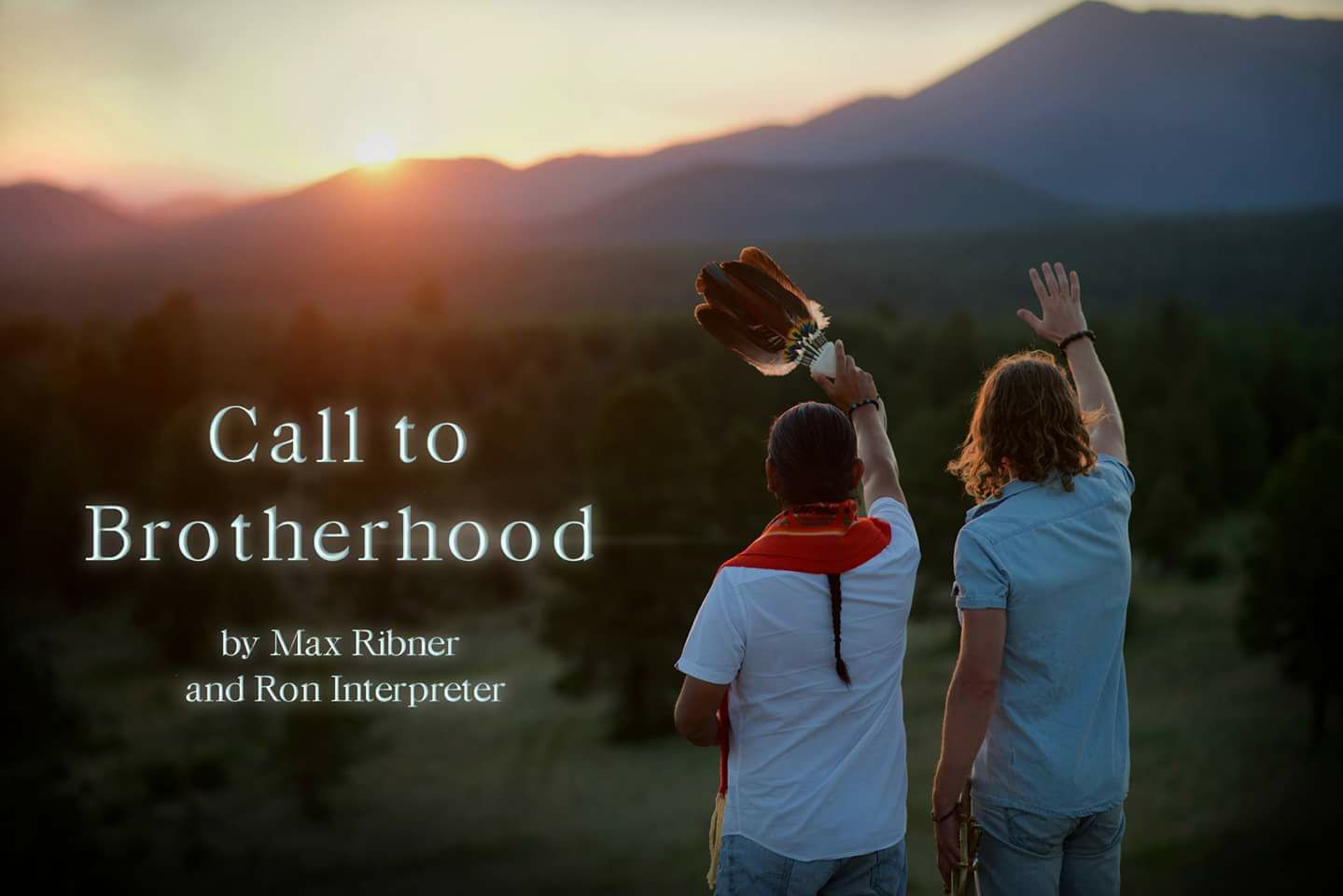 Join us for a special screening of the film "Call to Brotherhood" by Max Ribner & Ron Interpreter
"Humanity is Crying out.....will you answer the call?"
Traditionally, in indigenous times men would instinctively gather by water, by fire. Today, it is rare to find a safe haven where men can unite. We are rekindling this ancient tradition.
During the tension of Standing Rock, Max looked into the eyes of the warriors that may be wounded or guarded and asked himself: "What do these men truly need?" The answer came in its simplest form..."We need each other. We need brotherhood". Kinship bonds began when Max united with Navajo elder Ron Interpreter at a Medicine for the People show, and together as nephew and uncle put a calling to the brothers. 22 men of all walks answered the call, gathering from across the country to experience four days of ceremony in the SouthWest.
The purpose of brotherhood is to provide a safe outlet for men to express from a place of truth and find their original nature. In the four days, the men learned how to look beyond themselves. They learned how to discover lost parts of themselves. They also learned how to create an outlet to let go of anger, fear, rage and find that vulnerability is their strongest power.
"Together.....we create the ripple"
H-PEP Hawaii Positive Engagement Project will lead this with the support of the community. * Free Event * Open to women, men, children, elders & all walks / generations * After the 22 minute film screening, we will be co-creating a book on our Calls to Actions! H-PEP will provide all supplies *Seating is limited to the capacity of our room (44 seats). Please register at the link below:
Ticket Information
https://tinyurl.com/brotherhood-hpep
Event Sponsor
Center on Disability Studies, Hawaii Positive Engagement Project, Mānoa Campus
More Information
Naomi Rombaoa Tanaka, (808) 956-3433, nrombaoa@hawaii.edu, https://happyhpep.wordpress.com/
---
Friday, September 22

9:30am

Waterwise Plants for Lanais

Mānoa Campus, Lyon Arboretum, 3860 Manoa Road, Honolulu HI 96822
11:30am

Forgot Lunch? Aloha Friday Lunch for Student Parents

Mānoa Campus, Queen Liliuokalani Center for Student Services Rm. 412
12:30pm

Fall 2017 Women's Studies Colloquia Series (UHM)

Mānoa Campus, Saunders Hall 637
2:30pm

Study Abroad in Kobe, Japan - Informational Meeting

Mānoa Campus, Moore 423
3:00pm

Women's Voices, Women Speak

Mānoa Campus, Moore 319 (Tokioka Room)
3:30pm

Manoa Horizons Undergraduate Journal Release Reception

Mānoa Campus, Center for Korean Studies Auditorium
3:30pm

Geology and Geophysics Seminar

Mānoa Campus, Pacific Ocean Sciences and Technology (POST) 723
6:00pm

Friday Night Pa'ina

Mānoa Campus, Atherton YMCA (1810 University Avenue)
6:00pm

FREE Call to Brotherhood Film Screening and Bookmaking

Mānoa Campus, Campus Center #307
6:00pm

CCBAC's Movie Night: Despicable Me 3

Mānoa Campus, Campus Center Ballroom
6:30pm

2 on 2 Basketball Tournament

Mānoa Campus, Warrior Recreation Center
7:30pm

The Spitfire Grill

Mānoa Campus, Kennedy Theatre, 1770 East-West Rd