50th Anniversary of UH Medical Education Program at Chubu Hospital, Okinawa
November 5, 1:00pm - 4:00pm
Mānoa Campus, Center for Korean Studies Auditorium
---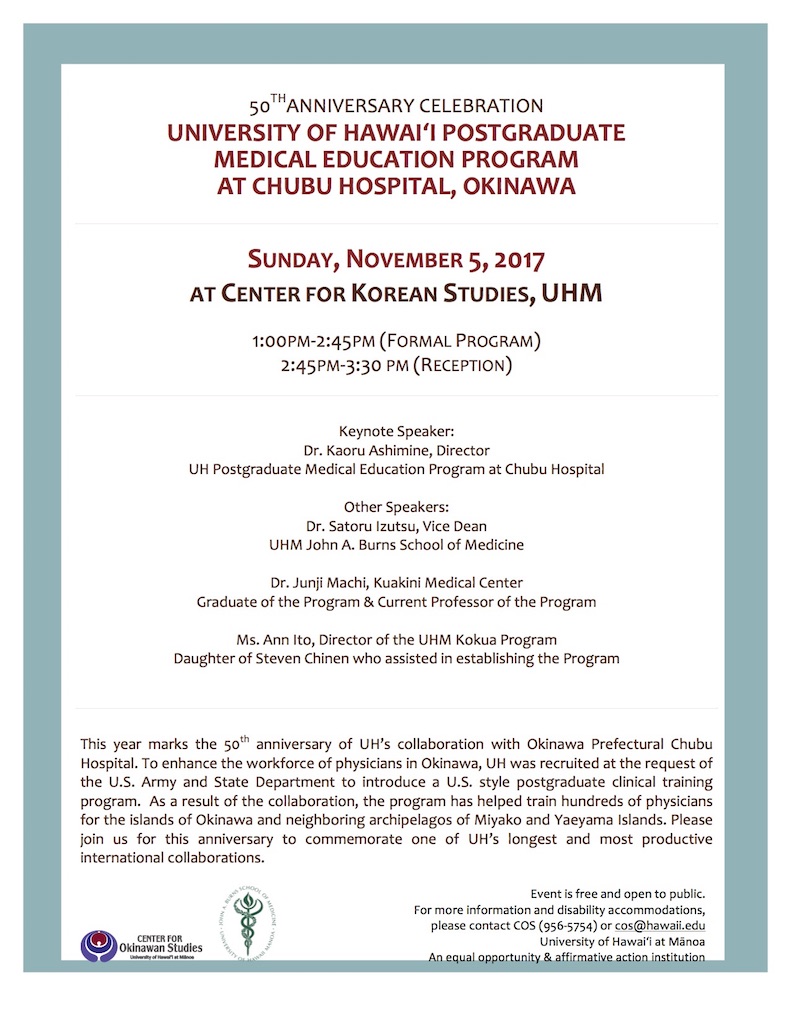 This year marks the 50th anniversary of the University of Hawaii's collaboration with Okinawa Prefectural Chubu Hospital.
To enhance the workforce of physicians in Okinawa, UH was recruited at the request of the U.S. Army and State Department to introduce a U.S. style postgraduate clinical training program. As a result of the collaboration, the program has helped train hundreds of physicians for the islands of Okinawa and neighboring archipelagos of Miyako and Yaeyama Islands.
Please join us for this anniversary to commemorate one of UH's longest and most productive international collaborations.
Event Sponsor
Center for Okinawan Studies. Co-sponsored by John A. Burns School of Medicine, Mānoa Campus
More Information
(808) 956-5754, cos@hawaii.edu, http://manoa.hawaii.edu/okinawa/wordpress/?p=2035
---