Bollywood Mondays: '3 Idiots' (2009)
December 3, 2:30pm - 5:30pm
Mānoa Campus, Marine Sciences Building Room 100
---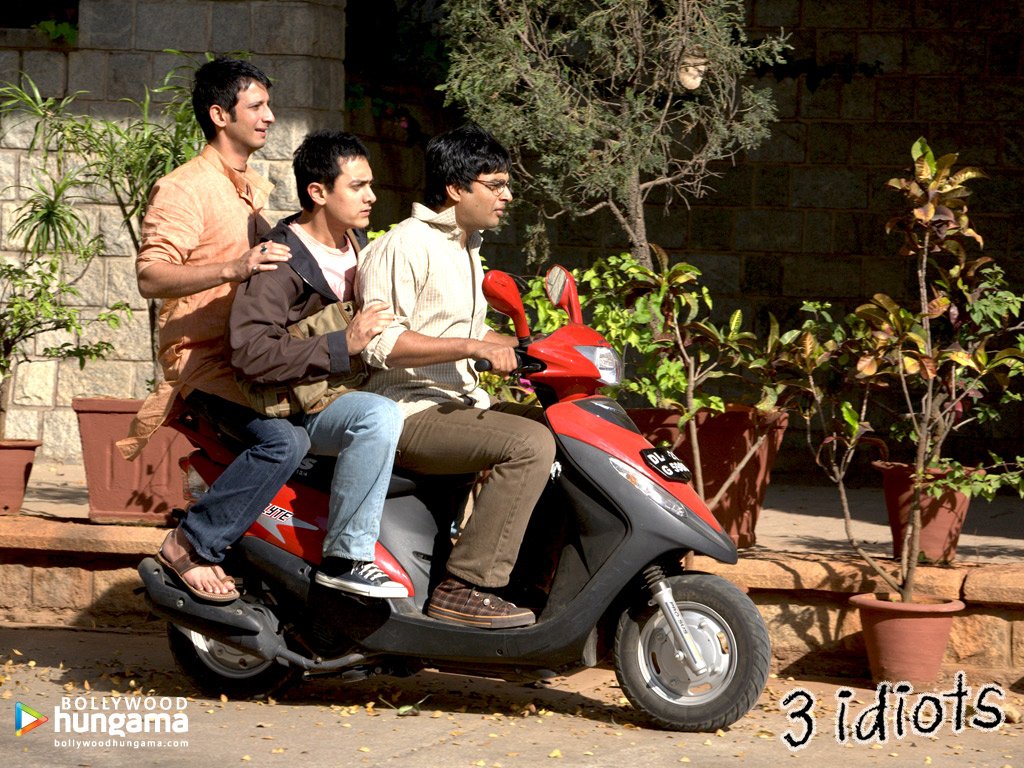 One of the highest-grossing Bollywood films of all time and winner of the 2010 Indian Filmfare Award for Best Picture, '3 Idiots' follows the adventures of a university class of engineering students. It is a comedy with a heart, portraying the immense pressures to succeed in life placed on the students by society and their families.
As our three zany protagonists struggle to navigate the university's tensely competitive atmosphere, inspiration and despair are yielded in equal measure. After graduation one of the best friends disappears, but years later the other two idiots embark on a critical journey to find their lost pal. '3 Idiots' stars Aamir Khan, Kareena Kapoor, and a strong supporting cast.
This is the 13th and final film of the fall semester for Bollywood Mondays at UHM. Thanks to everyone for their support!
Ticket Information
Free and open to the public.
Event Sponsor
History, Mānoa Campus
More Information
Ned Bertz, (808) 956-6766, bertz@hawaii.edu
---