Empire Studies Inaugural Conference: War and Society in Imperial Japan
August 20, 3:00pm - 5:00pm
Mānoa Campus, Hamilton Library
---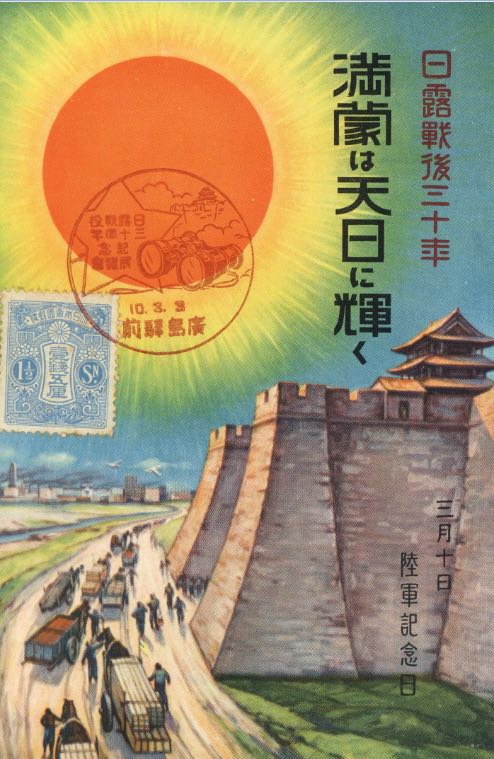 The Empire Studies Initiative is a new educational and research initiative that seeks to make the campus of the University of Hawai'i at Manoa a new platform for promoting study of the Empire of Japan and its legacies in the Asia-Pacific region.
This initiative promotes, in particular, (1) international research and collaboration, (2) development of scholarly and public resources, and (3) cross-border exchange of scholarly knowledge and methods regarding the history of the Empire of Japan and its legacies in the twentieth century.
In pursuit of its research and educational goals, this initiative draws upon the University of Hawai'i's strengths as one of the world's premier research institutions in the linked fields of Japanese, Asian, Hawaiian, and Pacific studies, and especially the strengths of the University Library's holdings of general library materials, archival sources, rare books, and other original historical documents relating to the Asia-Pacific region.
The inaugural conference features as a keynote speaker Eiichiro Azuma, Alan Charles Kors Term Chair Associate Professor of History at the University of Pennsylvania and the world's leading scholar on Japanese diaspora studies. His keynote lecture, Narrating Transpacific Imperial History, will offer fascinating new vantage points to reconsider Japan's imperial past through the lens of trans-pacific migration – or "settler colonialism" – which Professor Azuma will show to have been a basic mode of empire-building in the modern history of Japan. (For more information, visit guides.library.manoa.hawaii.edu/publiclecture/azuma/.)
The inaugural event will also feature a workshop to showcase recent research by five members of "Ryoiki ekkyo kenkyu kai" [Association for Transregional and Transborder Studies], a Tokyo-based research group founded in 2009 with the mission to promote trans-Pacific and interdisciplinary research. Furthermore, Hamilton Library will hold a library session, Archives of Empire, War, and Society at the University of Hawai'i at Manoa, to showcase some of its unique collections. For the conference brochure, visit manoa.hawaii.edu/history/initiatives/special-initiatives/.
The inaugural conference is funded by the Japanese Studies Endowment, and supported by the Center for Japanese Studies, the Department of History, the Department of American Studies, and Hamilton Library of the University of Hawai'i at Manoa.
Event Sponsor
Hamilton Library, Mānoa Campus
More Information
Yuma Totani, (808) 956-8564, yuma.totani@hawaii.edu, http://manoa.hawaii.edu/history/initiatives/special-initiatives/
---